Product Description
Plastic uPVC profiles for doors PVC Door Profile Frame
Lumei uPVC profiles series profiles called "Zhizhen" series, which offer you solutions with added value. They are designed as state of the art integrated solutions and also provide many possibilities for individual design. This series is especially suitable for severe cold eras, which is mainly used in the window and door system of villas and high-end civil buildings.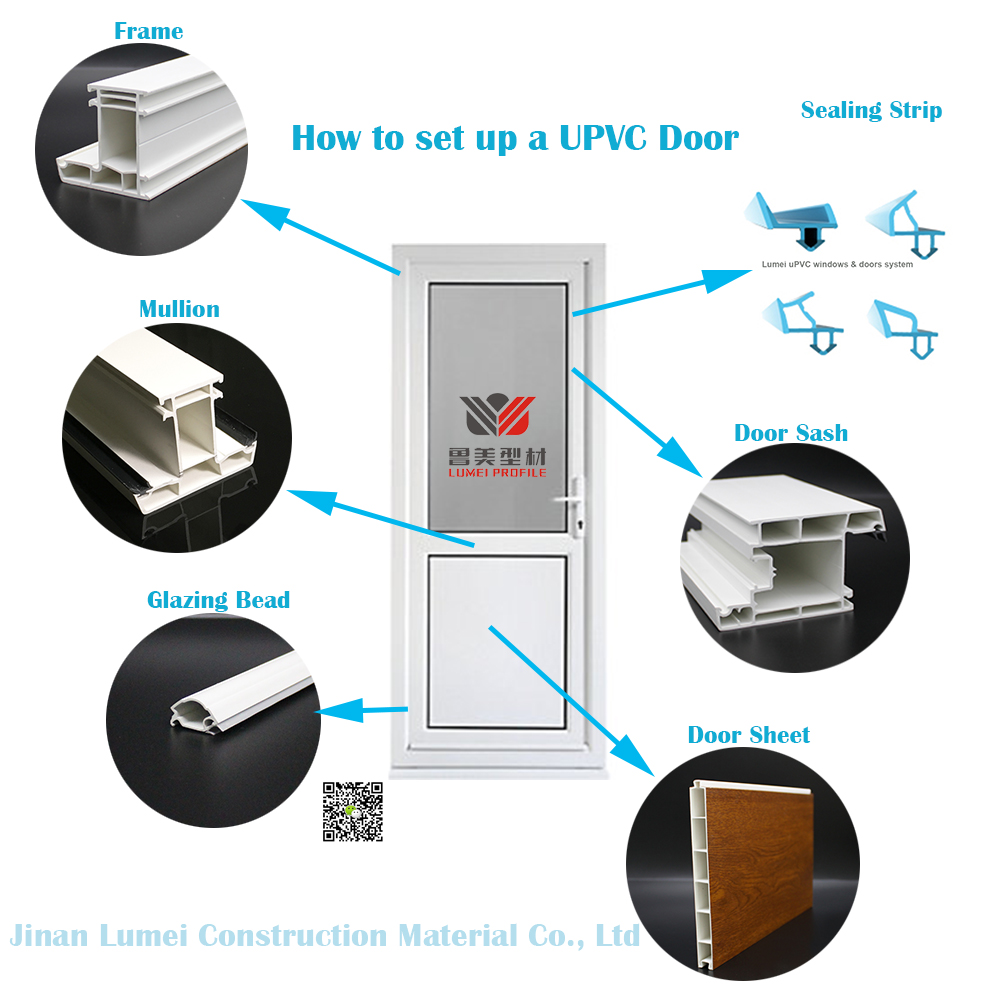 Special Features.
Lumei uPVC profiles series helps you to save heating costs to a measurable extent and raise the comfortable in your home. Featuring innovative six chambers technology and a larger installation depth, Lumei uPVC profiles series offers a perceptible thermal insulation. This also makes it ideal for thicker sound insulation glazing that better absorbs noise from outside.
Pvc Window Profile Pvc Door Profile PVC Window Frame
Door Frame Profile Aluminum Clad Windows Double Glazed Windows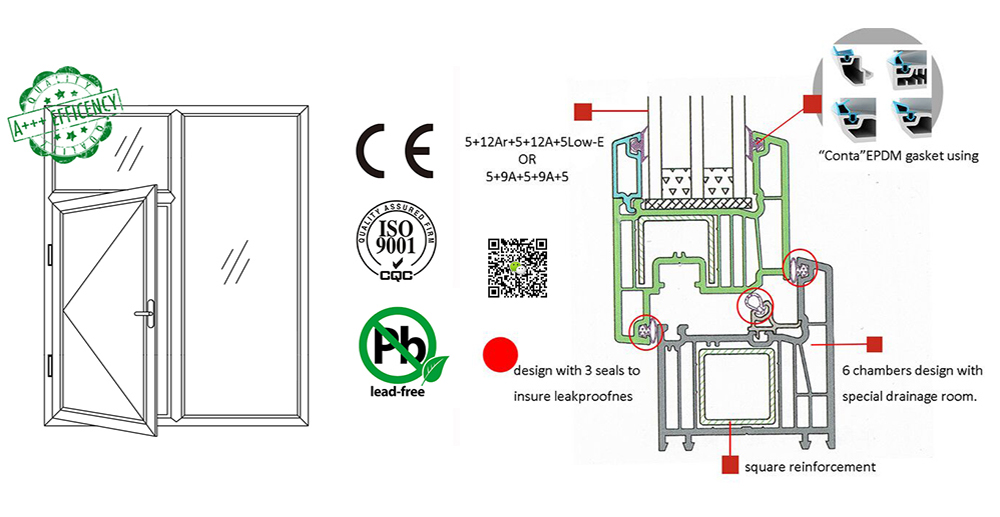 Energy Saving Index Parameters for plastic uPVC profiles for doors:
1. Stable profile cross section with outstanding static properties for a long window life
2. Modern, linear window design with slender profile sight lines
3. Large selection of colors and laminates
4. High thermal insulation value of Uf = 1.0 W/(m2K)
Coloured uPVC Windows Tilt and Turn Windows uPVC Sliding Windows uPVC Casement Window

5. Sound insulation value up to 45 dB
6. Six chambers technology
7. Recyclable
8. Lead free

Loading Containers for plastic uPVC profiles for doors:
1, 20 feet container: 10 Tons
2, 40 feet Container: 20 Tons
3, 40 High cute Container: 23 Tons
4, 45 Feet Container: 27 Tons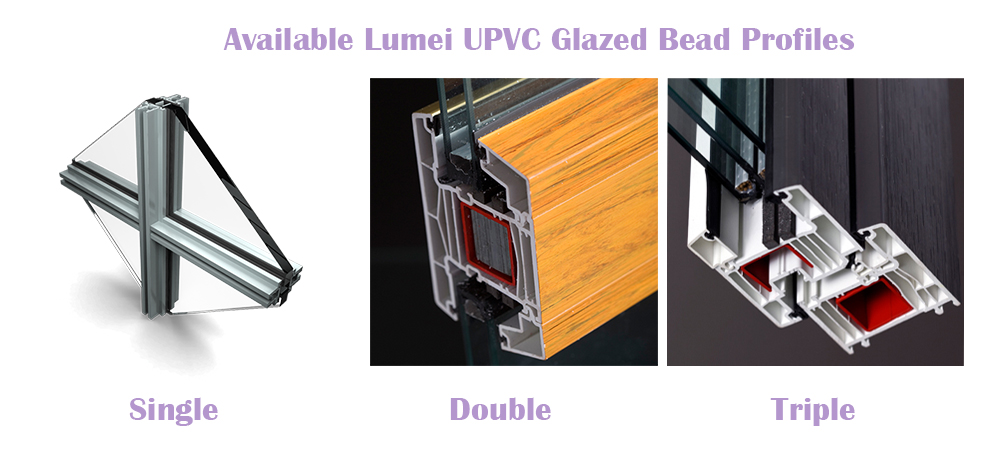 Suitable for multiple window types.
Tilt-turn window
Top-hinged out-swinging window
American swing window
Folding window
Flat open window
Intelligent remote control window
uPVC Sash Windows Grey uPVC Windows Triple Glazed Windows