Product Description
UPVC, also known as Un-plasticized Polyvinyl Chloride, is a low-maintenance building material used as a substitute for painted wood, mostly for window & door frames and sills when installing double glazing in new buildings. Lumei uPVC profiles system offers lead free uPVC profiles in different size & types, accessories & steel reinforcement for uPVC windows & doors. It is a one-stop solution for plastic window & door system. We customized all your PVC need for windows & doors.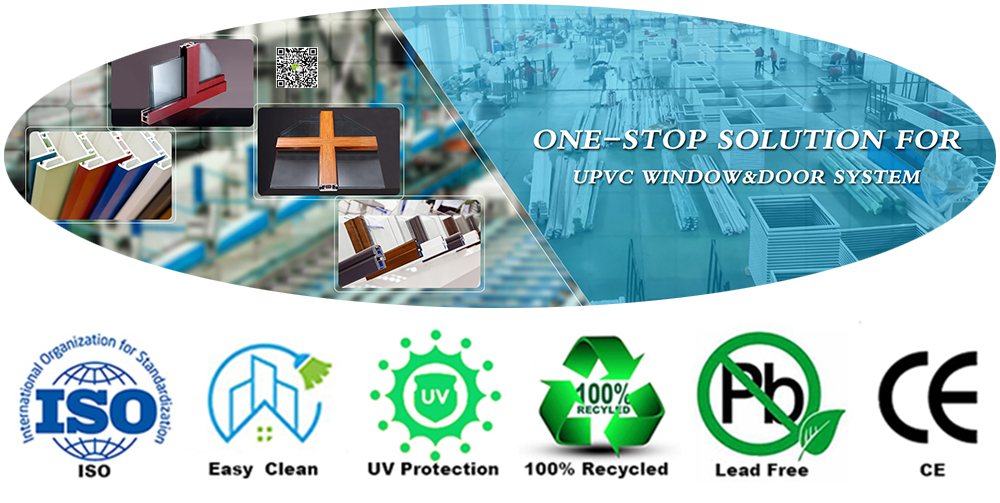 Lumei uPVC back doors` excellent insulation property makes no more draughty hallways and sky-high heating bills. The ease with which it can be processed combined with its versatility means that homeowners can fine tune every door to their exact requirements. Lumei UPVC back doors offer great value for money and are ideal all-round door choice.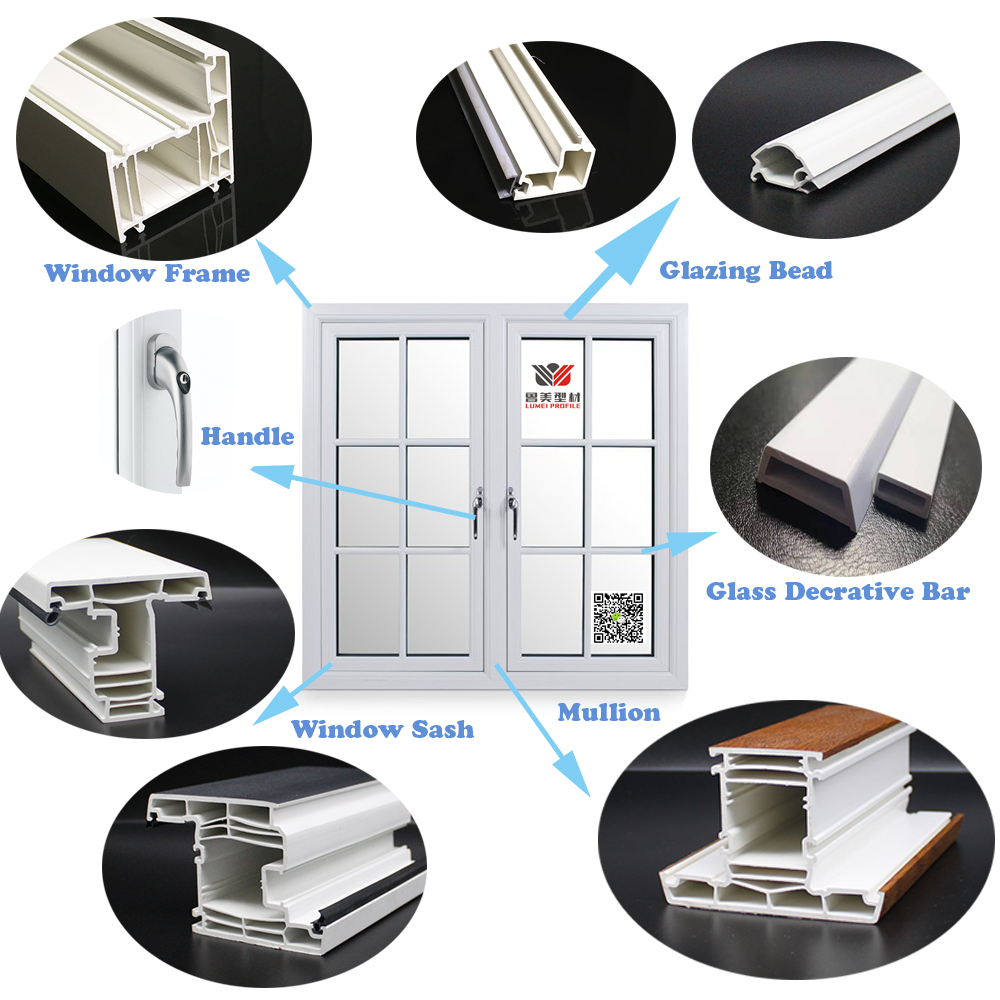 Windows & doors are the gateway to your home. It creates that all-important first-impression when you`re welcoming visitors. It`s also the busiest thoroughfare and has to withstand all the hustle and bustle of family life. Timber is a favorite for old homes and a traditional look while metal is best suited to modern homes. Though both have many advantages in terms of strength and aesthetics, Lumei uPVC is not to be underestimated. Whether security, privacy, insulation or style is your priority, we can custom build a door to match.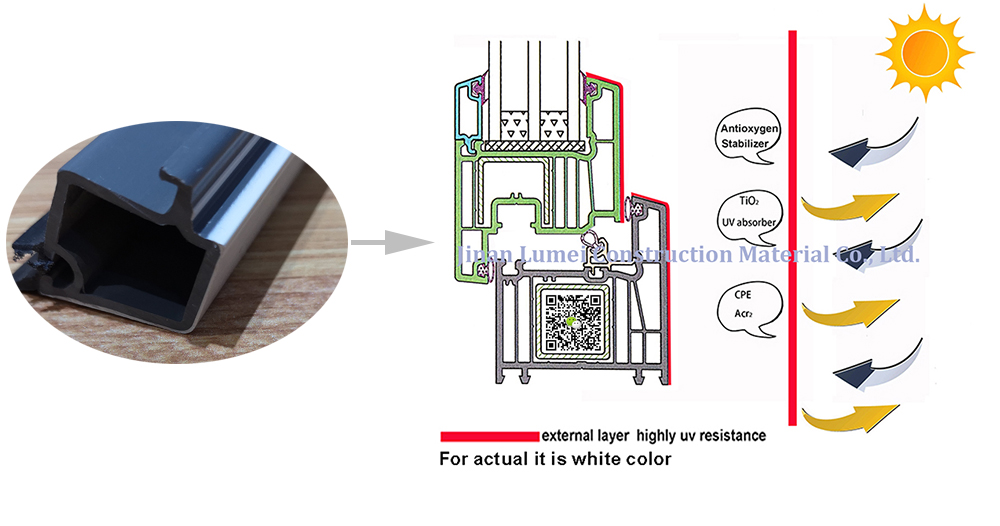 Windows made of Lumei uPVC system are durable, climate resistant and low-maintenance. Whatever style of home, we`ll have a door to suit your need. Our durable, attractive UPVC front doors are available in a huge variety of styles, colors and finishes. In fact, one of the most popular choices today is our black UPVC front door.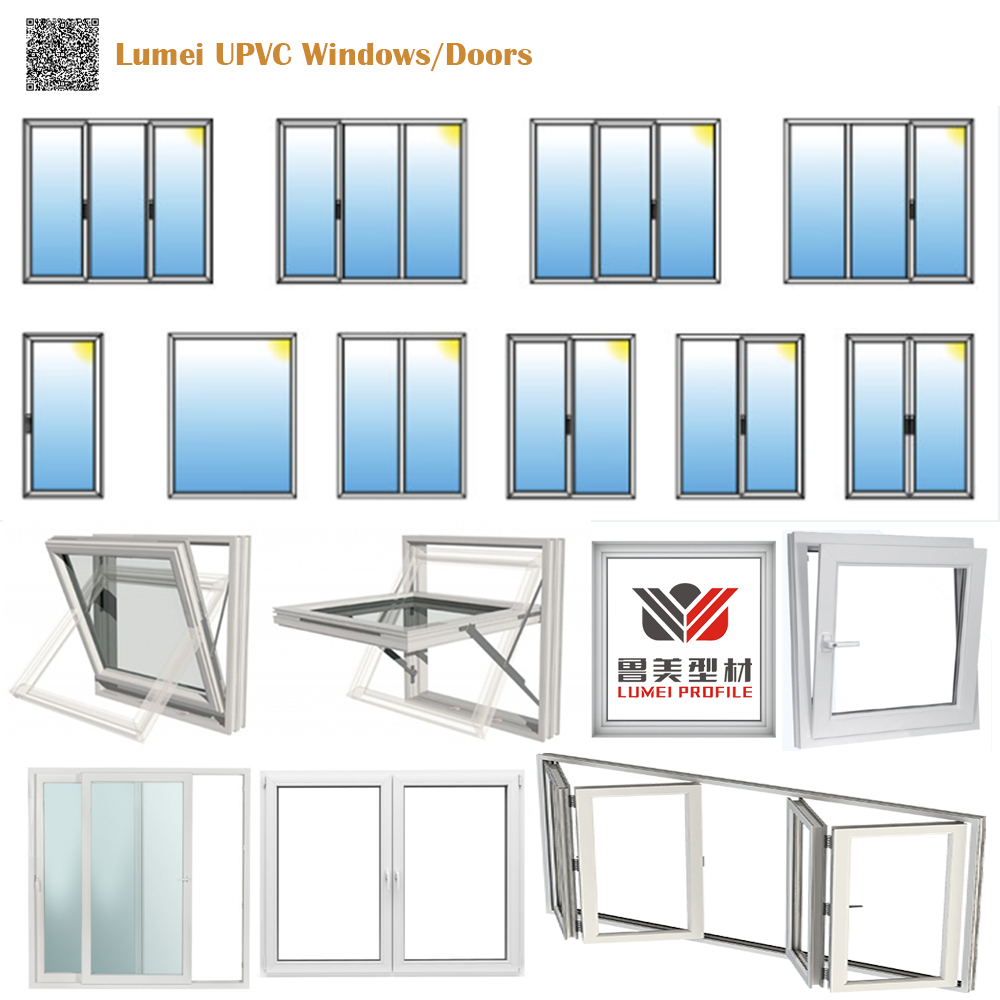 Advantages for Lumei PVC Windows
No.
Property
Data
1
Water tightness
250≤△p<350
2
Air permeability
0.1≥q1≥0.5
3.0≥q2≥1.5
3
Wind load resistance
≥6500 Pa
4
Weathering aging resistant
≥6000 H
5
Heavy metal & Lead percentage
0
6
Noisy resistant
≤20 db
7
Corner Strength
≥2400 N
8
Vicat softing point
≥80.2 ℃
9
Charpy impact strength
≥21.2 KJ/M2
10
Heat transfer coefficient
uf=1.0 w(k.m2)