Product Description
Lumei PVC profiles uPVC Profiles,uPVC Window Frame and PVC window,window glazing profile Established in 1995, chemical building materials . After 8 years development, we have grown into a giant with a turnover of USD2000000 in this field. Our company ranks top 10 in both the plastic pipe and plastic profile industry of China. PVC profiles and PVC Window Profiles, UPVC Profile and PVC Plastic Profile. 60mm/65mm/70mm casement series profiles;60mm/80mm/88mm/104mm sliding series profiles for your choice!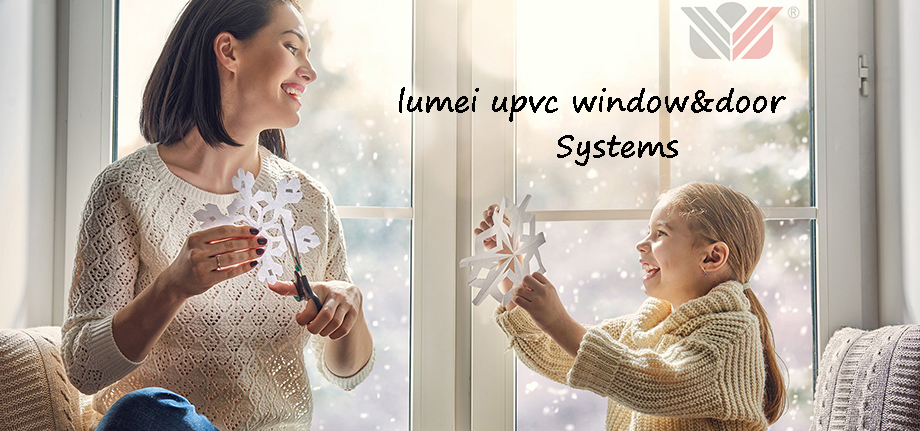 Products Show: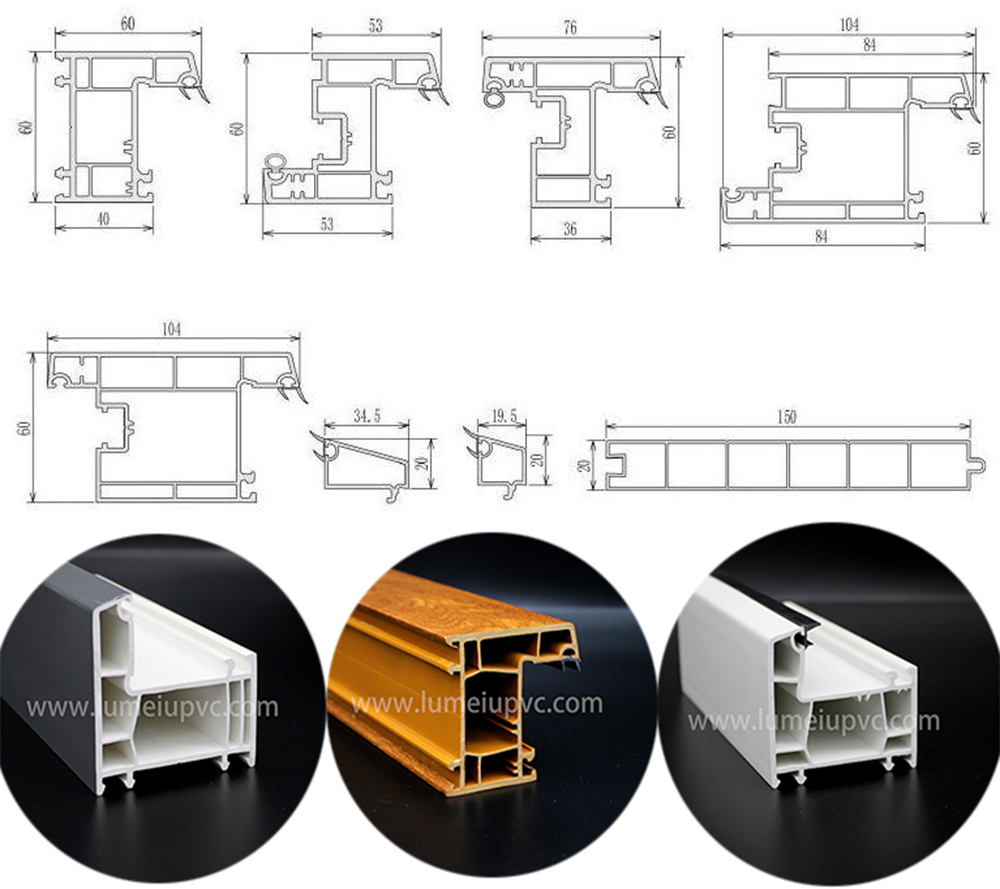 WHY CHOOSE UPVC?

1--Water proof: Our Products are water proof and do not expand, contract or warp when they come in touch with water.

2--Fire Retardant: Our profile not burn itself: the product extinguishes immediately when the external flame source is removed. It has got an "A" class fire rating.

3--Excellent weather ability: Weather has no effect on PVC building materials. Problems like rotting, rust, etc. just don't apply. Even in special conditions. Coast areas(Salt,Storm,Sun),PVC is more applicable.

4--Anti UV:Our profile has a good UV protection function, can give you a comfortable and healthy life.

5--Thermal Insulation: Our profile is designed with chamber style, has a good heat insulation performance. Its heat transfer coefficient is low, so I can keep your house warm in winter and cool in summer.

6--Durability: Our profile are very durable and last more than 40 years without color changes, damaged, etc.

7--Green environment Protection: Our profile use green formula and raw material (no lead), it is harmless to your healthy and environment.


uPVC Door Production Procress
Prepare the main material frame,mullion,door sash,glazing beads,door panel,or glass and accessories upvc door handles,upvc door locks,upvc door hinges
Next cutting materials and welding materials
Test door using effect