Product Description
UPVC Windows Plastic PVC Profile Casement is a window or a door that is attached to its outer frame by one or more hinges. Casement can be hinged at the side or on the top. They are used singly or in pairs within a common frame, in which case they are hinged on outside. Upvc profile manufacturer provides you the perfect way to add charm and character to your home. This upvc casement door will keep your home wonderfully warm and quiet. Also you will find that your upvc casement window are virtually maintenance free that means you can enjoy using them for years to come.

70mm series design: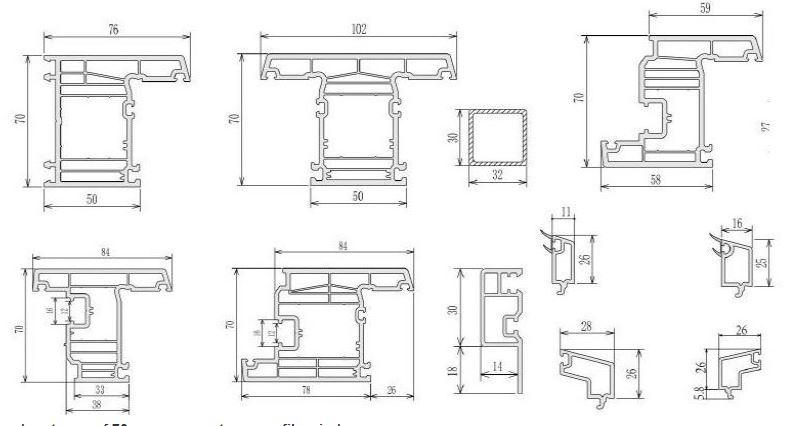 upvc casement profile series can improve air tightness and insulation. Enhance the energy efficiency and beauty by upvc casement window. They perform at the top for thermal insulation, sound insulation and burglary resistance. They consume very less energy at the time of production and therefore offer excellent sound and heat insulation.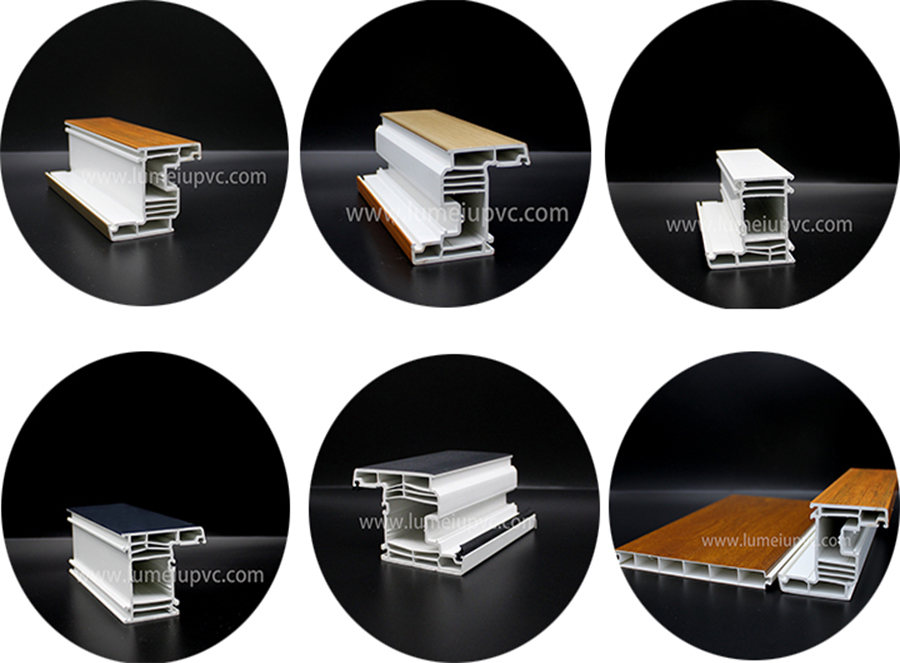 For the 70mm casement series profiles,three layers of sealing and the centre seal also guarantee high protection against driving rain, imperviousness to wind, and excellent sound insulation. The innovative sash rebate seal reduces thermal air currents in the sash rebate for outstanding thermal insulation values up to Uf = 1.1 W(m²K). Loads from heavy glazing weights are transferred reliably through the central steel reinforcement. Both architects and planners therefore fulfil not only the legal requirements, but can also take advantage of today's subsidy programmes for the developer.
Combine form and colour just as you wish. Various surface finishes offer a great many possibilities. The system is available in white, woodgrain laminates, or plain or metallic colours - laminated on the outside and white on the inside, or laminated on both sides.
This system also sets an example from the ecological viewpoint - Lumei brand was the first key producer in the world to manufacture profiles not only with regrinds in virgin window PVC-U, but also exclusively with lead-free PVC with "green" stabilisers based on calcium and zinc. This guarantees that those who use Lumei products are also working to protect the environment.
Color Options

uPVC Window And Door Making Machines