Product Description
LUMEI uPVC Profiles,uPVC Window Frame and PVC window,window glazing profile are lead free and ensured by CE certification and RoHS ,and our profiles are very popular in many counties:Our products have been exported to many countries, Asia, Europe, America, Central America, such as Argentina, Spain, Chile, Guinea, Guatemala, Valvado, India, South Africa, etc. Our annual output can reach 8,000 tons a year. Up to 600 tons in January, it can definitely meet your demand; using energy-saving materials has truly achieved green environmental protection.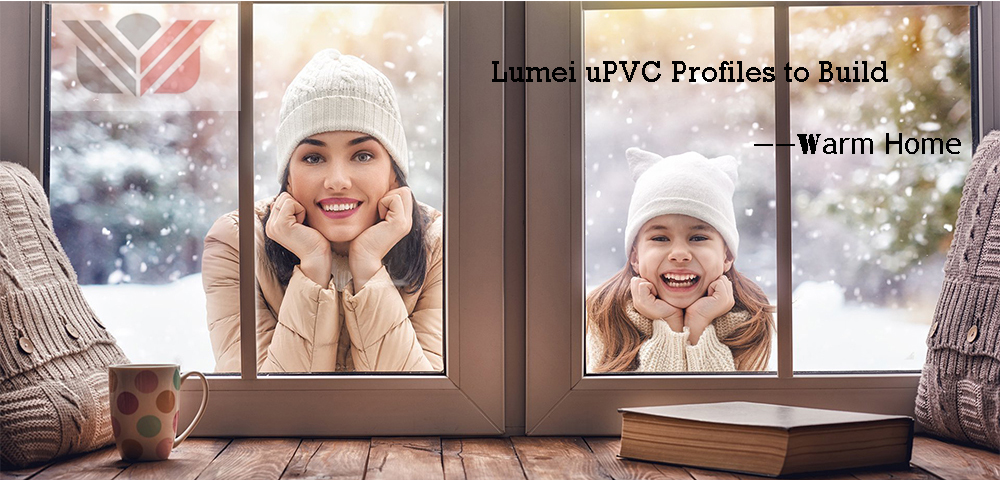 pvc profiles for windows and doors system

Three-layer glass features with six chambers
• Econonmical - Significant savings in heating costs.
• Comfort - all our windows have a U value of 1.1 m / m2
• Noise Reduction - Reduces outside noise.
• Healthier - our windows reduce condensation inside the windows
• Door-like windows - Turn the handle 90 degrees to tilt the window and allow air to enter, or turn it 90 degrees, and the window opens inward like a door. Tilt&Turn Window is a truly versatile system for many different types of installations - from individual homes to high-profile apartment buildings. In addition to the excellent safety, elegant design and energy efficiency, you can see why PVC Tilt & Turn windows are so popular.
• Strength and durability
Our Tilt & Turn windows are used for residential and commercial applications. Reinforced with galvanized steel to provide structural support for larger windows or curtain walls. Simulated separate lites, muntin bars or real separate lites can be used for a more traditional look.
•Safety
• The unique design of our Tilt and Turn series offers a variety of double-acting handles that allow the window to be fully opened or restricted to a "tilted" position for optimum safety and ventilation. This is ideal for the second or subsequent floors.


Choose style, color and decoration
The design team can create any style or completion window to meet your specific requirements.
insulation
Great heat and sound insulation can achieve truly tangible energy cost savings and high comfort.
our accessories can supply upvc window handles ,upvc window locks,upvc door handles,upvc door locks,upvc window hinges,upvc door hinges, half-moon lock handle for window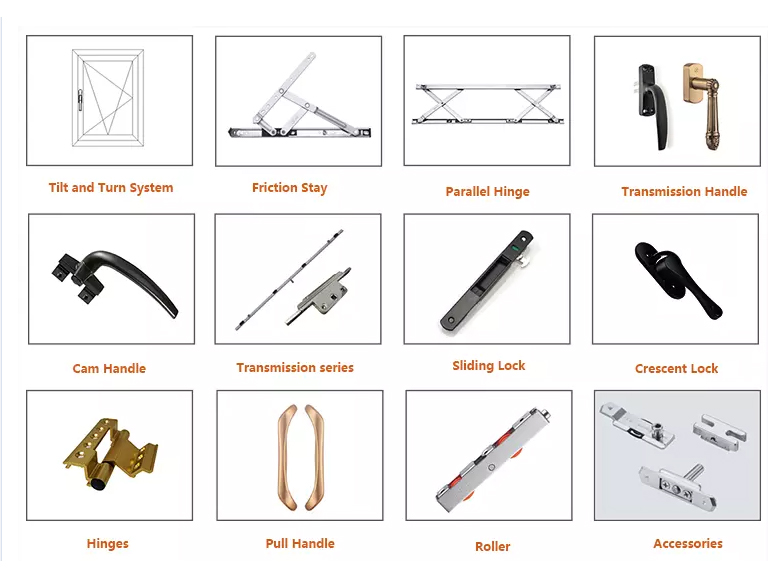 Certification of uPVC Profiles
--Lumei upvc profiles are lead free and all of products are ensured by CE/RoHS/ISO9001 Certification
--Lumei upvc profile are 100% raw material 100% recyled materials .Really environmentally friendly
--Lumei upvc profile have special products have been added, and a sufficient amount of UV absorbers, titanium dioxide, has been added to achieve anti-aging, anti-oxidation and anti-ultraviolet effects.
--The surface of the Lumei upvc profile product is smooth, it is not easy to accumulate dust, easy to clean.
--Lumei upvc profile The multi-cavity design structure prevents the heat from being dissipated too quickly, thereby making the heat preservation performance good, and the upvc material is not easy to be burned due to the addition of the flame retardant material.