Features:
-imported carbide saw blade give accurate processing and high endurance.
- saw blade rotate smoothly due to high accuracy main spindle
-uniform speed feeding and smooth motion due to air-hydraulic damping cylinder
-used for cutting aluminium and upvc at -45°,90°and 45°
-one time processing can cut off the required length.
-the safety devices designed specially clamp the devices when power is cut off suddenly.so safety of operators is assured.
upvc window and door double head cutting machine
The cutting saw has a common two-head cutting saw, a flat push double saw, and a hammer saw.
Specification:
Power supply:AC220V 50HZ
Total Power: 3.0KW
Air pressure:0.5-0.8Mpa
Cutting length: 400-3700mm
Cutting profile height :200mm
Cutting profile width:120mm
Clean type:Both surface
Angle error:±4`
Overall dimension 4500×1100×1400mm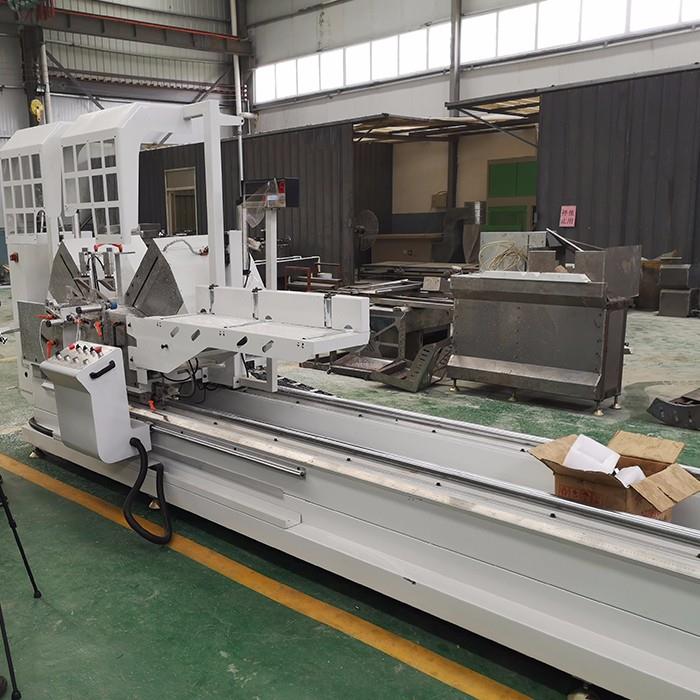 Other machines supply welding machines Seamless welding, seam welding, corner cleaning machine, water hole milling,: