Product Description
Enhance the beauty and comfort of your home with Lumei`s exquisitely detailed Casement Windows. Lumei has managed to couple the best possible energy efficiency levels with the most attractively styled Casement Window in the industry today. The Casement is Lumei's most popular window with its innovative design and vast range of custom sizes. The Casement is suited to fit any application whether individual, in combination, or assembled with any of Lumei's wide variety of architectural shaped windows. As with all Lumei Windows the Casement is supported by Lumei`s no nonsense, non pro-rated, fully transferable Lifetime Warranty.

Features
A. Wind pressure resistance
With 1.2-3mm thickness steel reinforcement and its wind pressure could reach to GB7106of first level .
B.Sound Insulation
Design with multi-chamber structure and the elastic tape even could absorb slight vibration from the glass.The insulation of double glass window is about 30dB which far more than aluminum alloy window 19dB.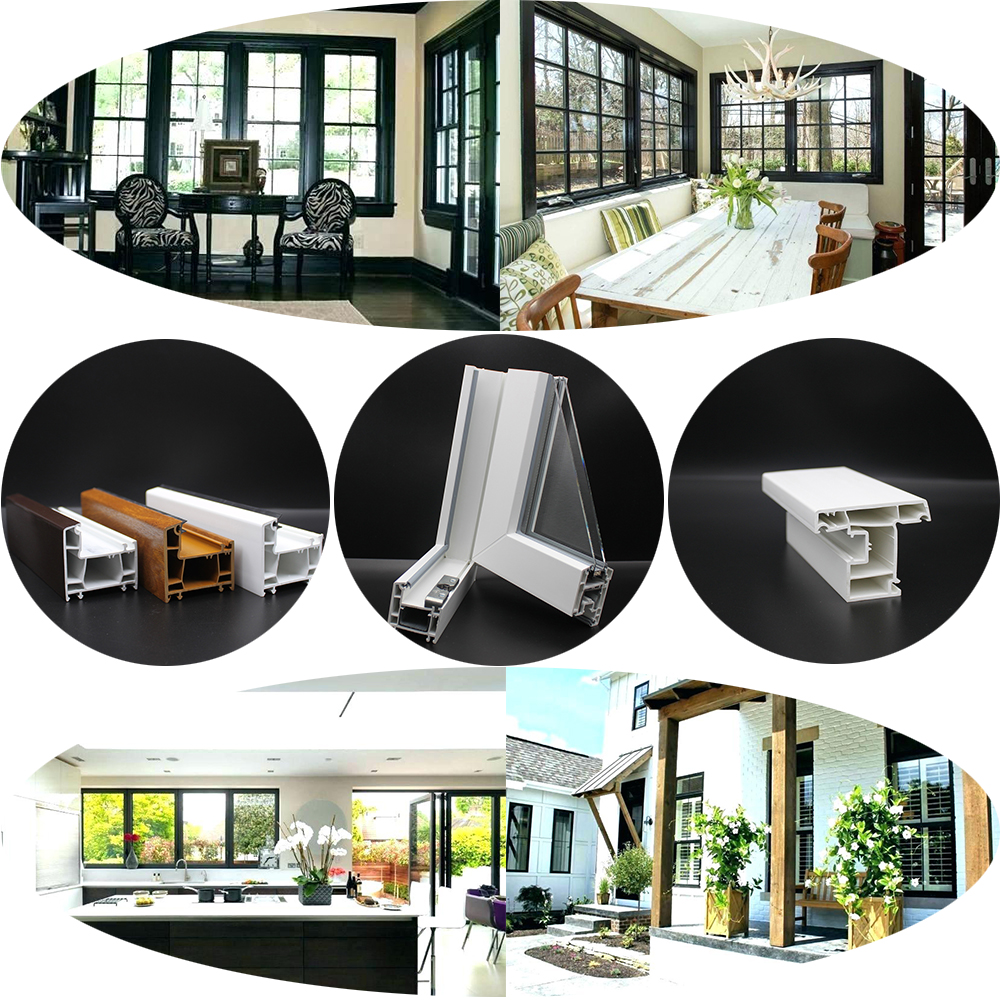 C.Water tightness
Plastic window has a separate drainage chamber. The generally rainwater permeability is II,III which higher than the alumimum windows 1-2 grades.
D.Corrosion resistance
uPVC could against light,heat,oxygen ,aging and could be used for long-term under -50~+70ºC environment.
E.Fire resistance
PVC has a flame retardant, from the self-extinguishing characteristics .Safe and reliable oxygen index is higher than 38.
F. Good air-tightness
Plastic windows are equipped with sealing strips and tops,it's air permeability is I,II(0.5/1.5m2/(m.h)) generally to meet the energy -saving design standards≤2.5w/m2.k.
G.Insulation and energy saving
Profile designed with insulation chamber,pvc thermal conductivity coefficient is 1/1250 times than aluminum,Upvc doors and windows can save 30%and also could increase 4-5ºC.Most importantly,it's production energy consumption is1/8 time than aluminum.
The best transfer coefficient od single glass plastic window is 3.0w/.k,double glass window is about 2.3w/m2.k.Especially 65mm/70mm series their heat transfer coefficient could be 1.2-1.6w/m2.k which could fully meet the energy -saving design standards ≤2.5w/m2.k.