Product Description
Our Lumei uPVC windows and doors can instantly give any room a face-lift. Not only do they look great but provide insulation against noise, dust, rain, pollution and rising energy costs making them ideal for any living conditions. They are also easy to install and can be used to change the character of any room, extend it or bring in more light.Fabricated at the state-of-the-art manufacturing facility, each door and window is designed to meet our high standards of perfection. This is made possible with the aid of our advanced and fully-automated machines, supported by world-class hardware technologies and top-of-the-line uPVC profile extrusions. The combination of the right glass and the best profiles & hardware components makes for better uPVC doors & windows. The complete product offering is further complemented by an expert service proposition that work with you to ensure you get a solution that suits you best. From site survey, design consultation and expert installation to post-installation support, our trained experts and professionals will be with you every step.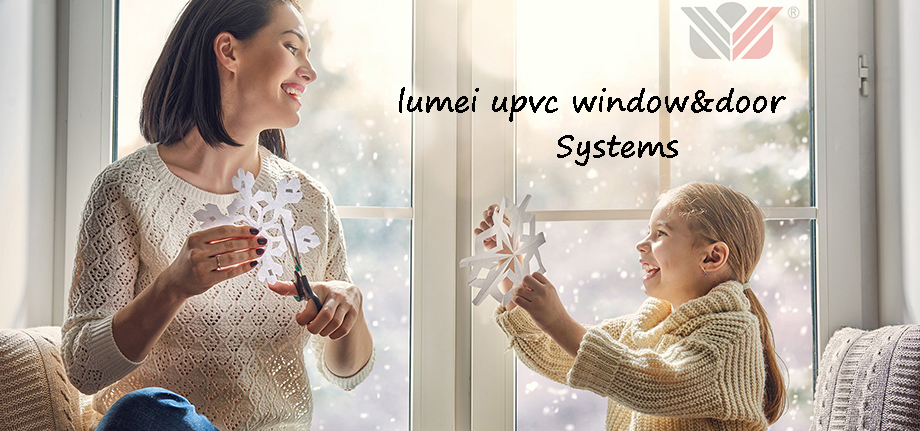 Why choose pvc profile windows and doors?
Lumei profile had the advantages as follows:
(1)Good Water Sealing Property for extruded pvc plastic profile
With rain-proof plate, and grooves and poles water drainage, doors and windows can isolate rain to outdoors completely.
It is accordance with the regulations of DIDDN18055.
(2)Aging Resisting about extruded pvc plastic profile
Adopting imported improver, and with ultraviolet-radiation-proof absorbent, plastic doors and windows remain the same color and without aging under burning sun, heavy rain, dryness, and wetness from minus 30 degrees to 70 degrees.
(3)Fire Proof Property about extruded pvc plastic profile
The plastic does not self-ignite, not support combustion, and can self-extinguish.
(4)Air-tightness
There are sealed strips on the gaps of joints, which can save energy.
(5)Easy Maintained
The PVC profiles will not be influenced by dust, cement, and agglutinant, etc. They can be cleaned by any cleaning agents.
Superior performance of Lumei profile:
1. Upgrade of health;
2. Upgrade of energy conservation;
3. Upgrade of service life;
4. Upgrade of strength;
5. Upgrade of colors;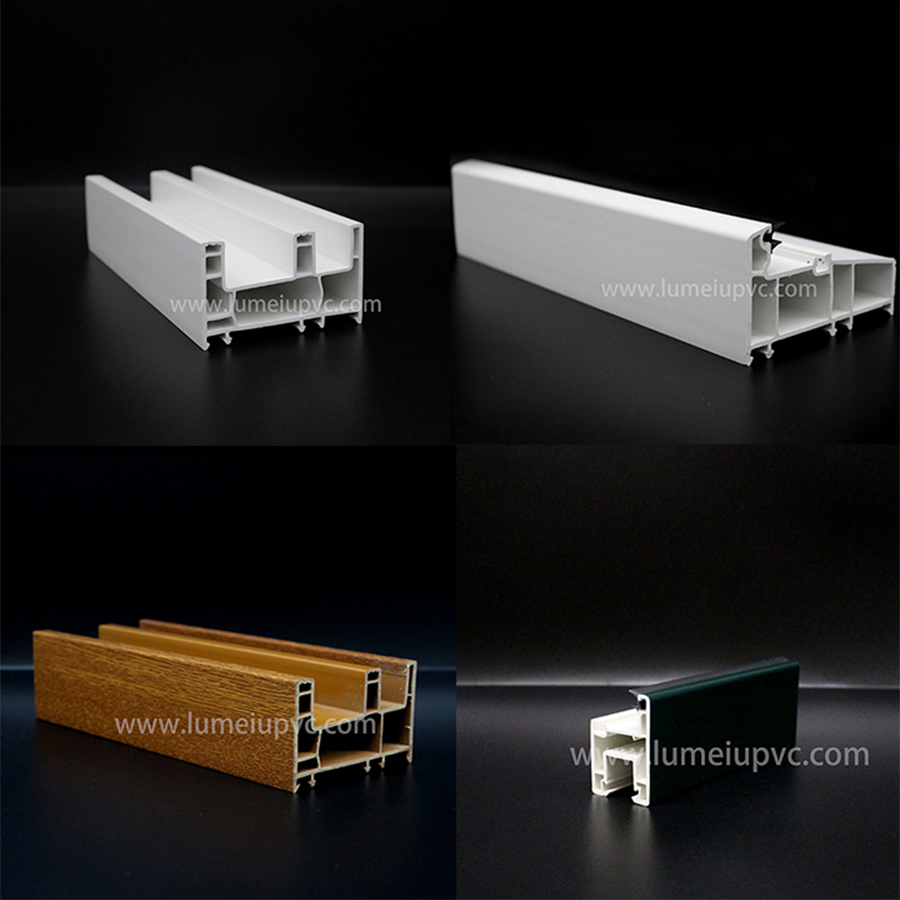 The laminated rays colors: dark grey;black;oak;Walnut colors for you chocie!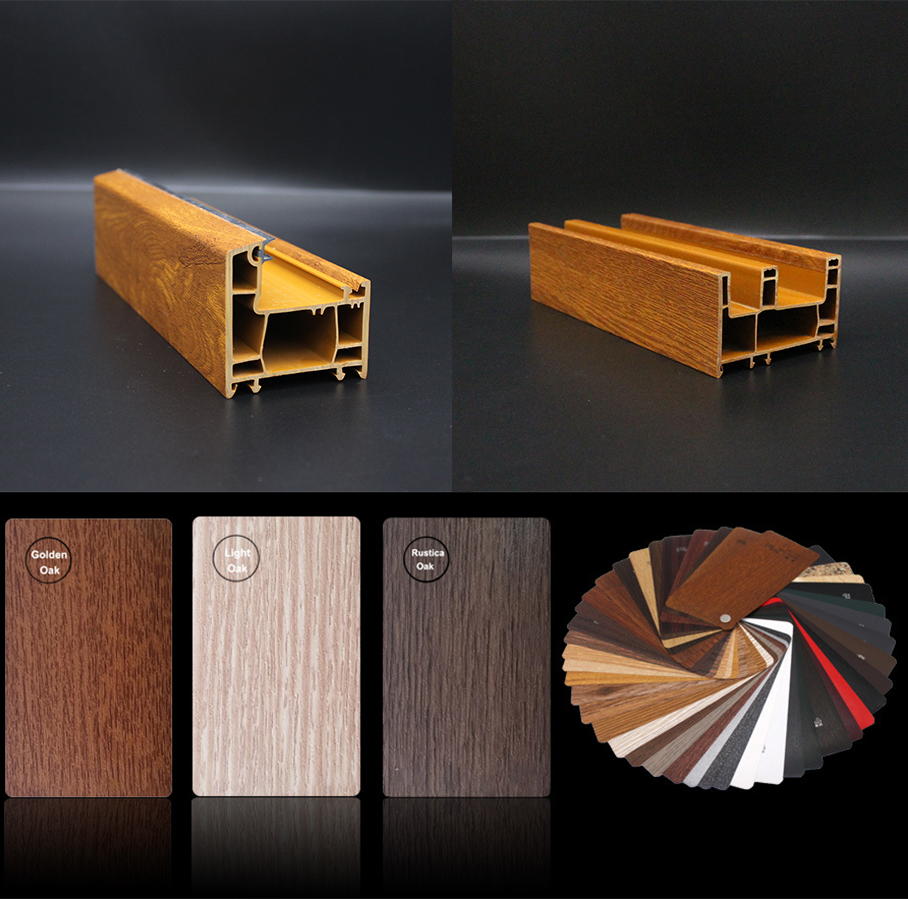 Products good points

1.Have dependent drainage chamber

2.Thoughtful MF52NC gauze fan profile,add the wool top groove of sealing more superior than ordinary push-pull window.

3.High-grade SF66-37sash of nc profile,make push-pull window also has with the selection of the actuator.

4.The design of 88 mm series of high and low class, has different choice for customer

5.Three cavity structure with graphic design

6.Perfect sex with add-frame series together to match.

7.Like PVC materials, they also have the advantage of insulation. That is to say, they come very well in winter. When cold pressing, you need to help in the room so that cold air does not pass through the street or as little as possible.

In addition, all of our sliding windows are equipped with a "multi-point" locking system designed to improve their closure.

Certification of upvc profile:
--Lumei upvc profiles are lead free and all of products are ensured by CE/RoHS/ISO9001 Certification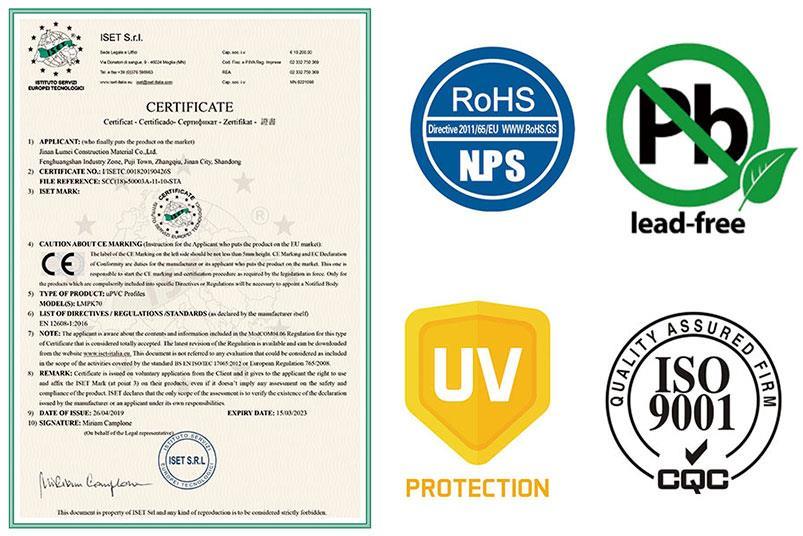 --Lumei upvc profile are 100% raw material 100% recyled materials .Really environmentally friendly
--Lumei upvc profile have special products have been added, and a sufficient amount of UV absorbers, titanium dioxide, has been added to achieve anti-aging, anti-oxidation and anti-ultraviolet effects.
--The surface of the Lumei upvc profile product is smooth, it is not easy to accumulate dust, easy to clean.
--Lumei upvc profile The multi-cavity design structure prevents the heat from being dissipated too quickly, thereby making the heat preservation performance good, and the upvc material is not easy to be burned due to the addition of the flame retardant material.
Products paymet& packaging&loading
A. T/T & L/C
B. Within 15 days after receiving 50% deposit of T/T
C.Plastic bags as customers' requirements
D.Samples can be provided freely to test our products quality
E.The usual container : 20GP ( can load 8-11 tons ,the delivery time about 7-10 days)
40 HQ(can load 24-26 tons,the delivery time about 10-15 days)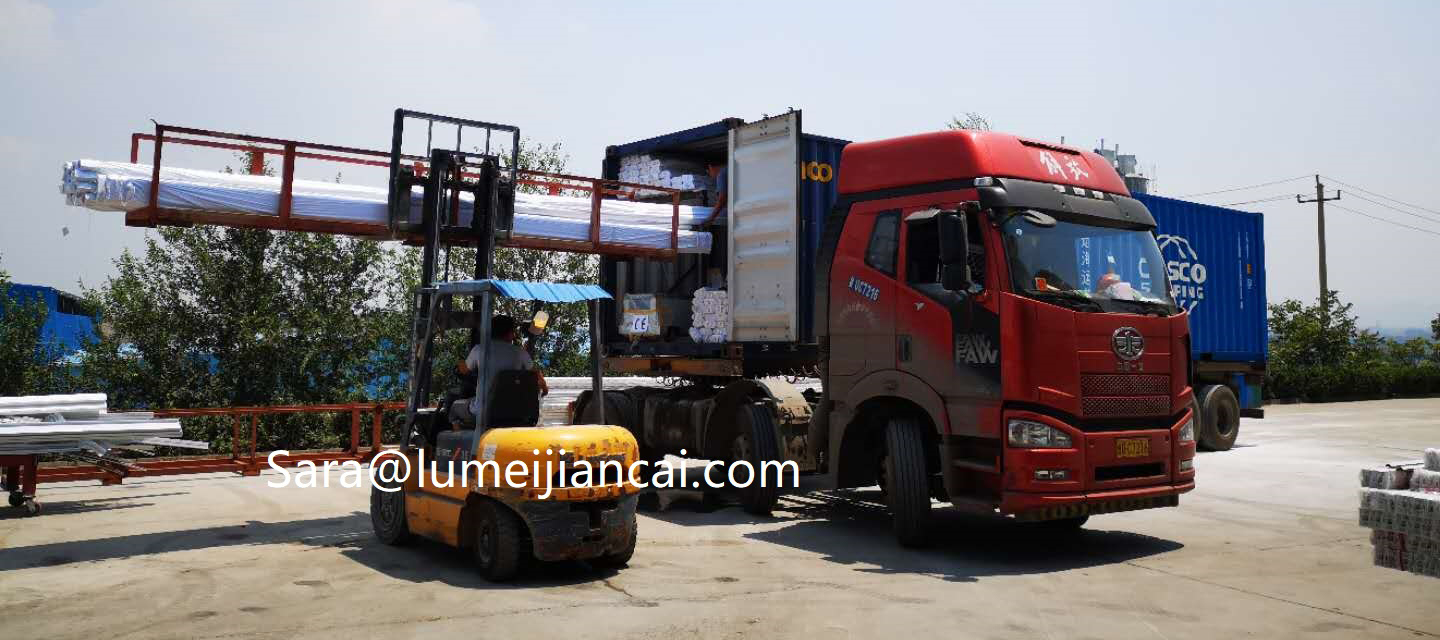 Our Services

--Pre-Sale Service

Professional advisory : Provide professional information platform.

Live demonstration: Training in the use our products .

Inspection measurement: Combined with the actual environment ,measurement ,for the most reasonable design scheme.

Professional design : According to the requirements and our experience in the design of a variety of solutions.

Honest quotation: Plain code marks a price ,the pursuit of win-win with customers.

Modify solution :Let your satisfaction is our pursuit.

Home sign :Let your peace of mind and effort is our responsibility.

--Service on Sale

Sale service mainly to coordinate schedule with party a to ensure the quality and time limit for a project ,

doors and windows packaging,special professional inspection ,installation,commissioning ,inspection on a regular basis.

--After -Sale service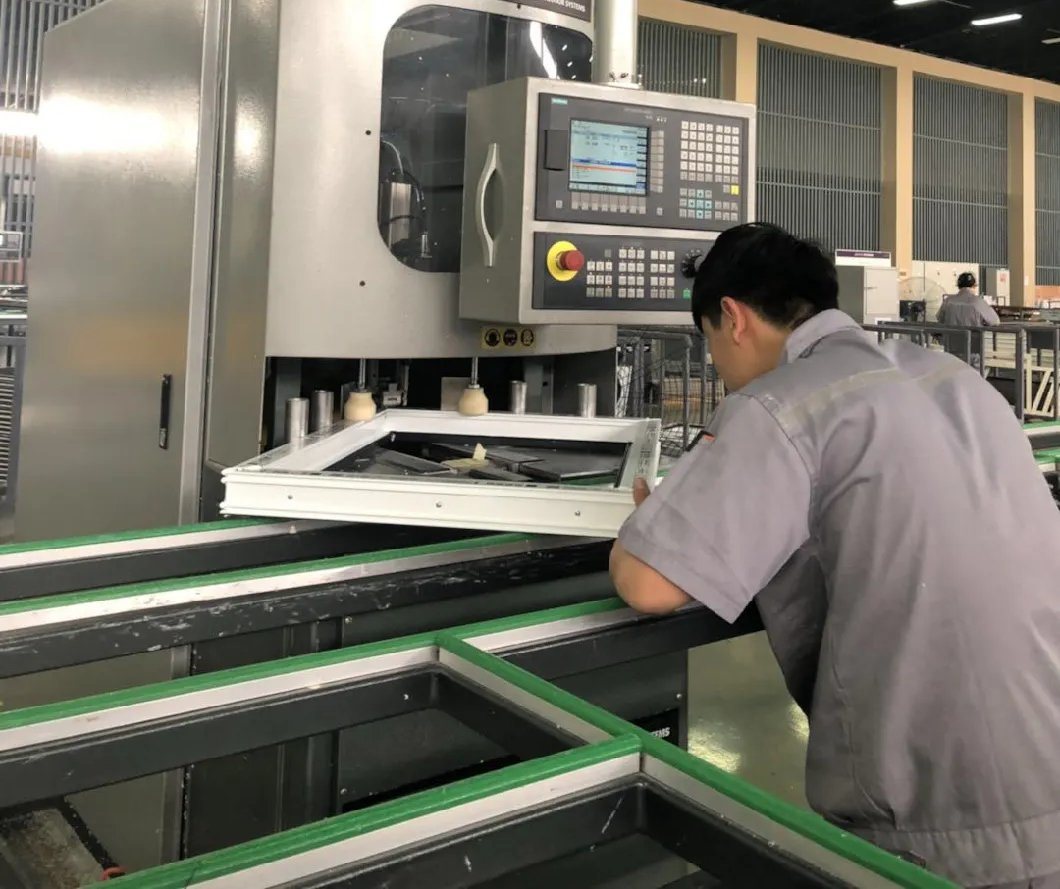 --The content includes :
1>The doors and windows hardware fitting are not open and flexible.
2>The sealing strip is not flat,off tank,curling .
3>Drainage holes ,the pressure balance channel is not smooth.
4>Construction sealant peeling off the trough.
5>Fogging phenomenon of hollow glass interlayer in the winter.
If you have interests in our products, I would like to offer more details to you!