Product Description
Our Lumei upvc profile windows advantages----Our predominantly skilled channel partners foster needs specific to the clients preference. Based in the country our team is well acquainted with the sudden weather changes of the place. Their benign efforts to ensure that your dream house sparks with unending aesthetics has resulted in making weather proof uPVC doors.As we endeavour to embrace all you utility expectations our doors can be set up according to your needs and preferences. Abiding by the importance of safety of homes the residential uPVC doors have multi locking system hence catering security. As compared to the conventional wooden doors the contemporary designs of uPVC doors give your doorsteps an appealing appearance.Being a blend of safety and style uPVC doors are crafted with an aim to cater serene dwelling to our clients. Noise proof uPVC doors make the insides of your house peaceful while the waterproof uPVC doors keep you shielded from monsoon weather chaos. East to operate and fuss-free to maintain, these doors are a better choice over the wooden doors.All pvc profile,pvc window profile,pvc door profile,pvc window frame,door frame profile for upvc casement window and upvc sliding windows.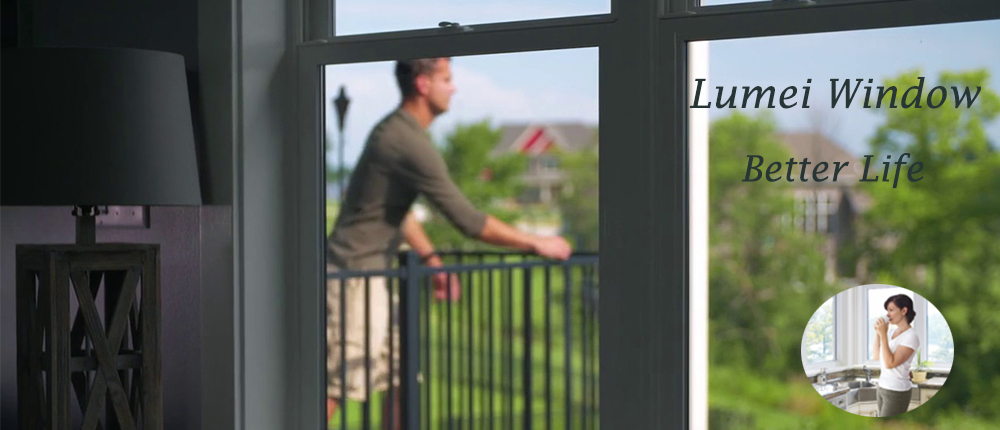 Our main pvc profile have swing casement series;sliding series pvc profiles.casement series have 60mm/65mm/70mm profiles;sliding series have 60mm two tracks/80mm/88mm/100mm three tracks. Main color have white,black,grey,wooden colors for you choice! Recently white uv-resistance and wood laminated rays profiles are very popular in many countries and markets,Asia, Europe, South America, North America.Our products are sold to many countries, such as Canada, the United States, Spain, Greece, Chile, Australia, El Salvador and other countries.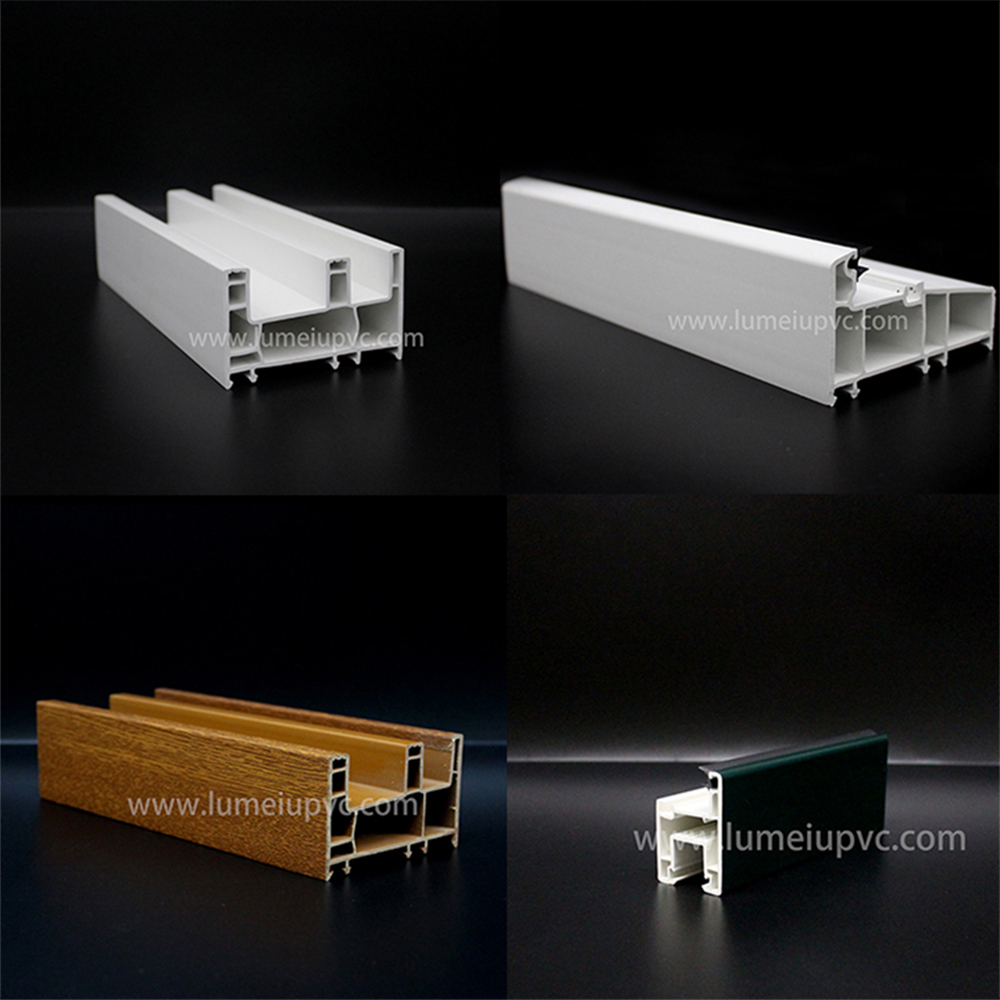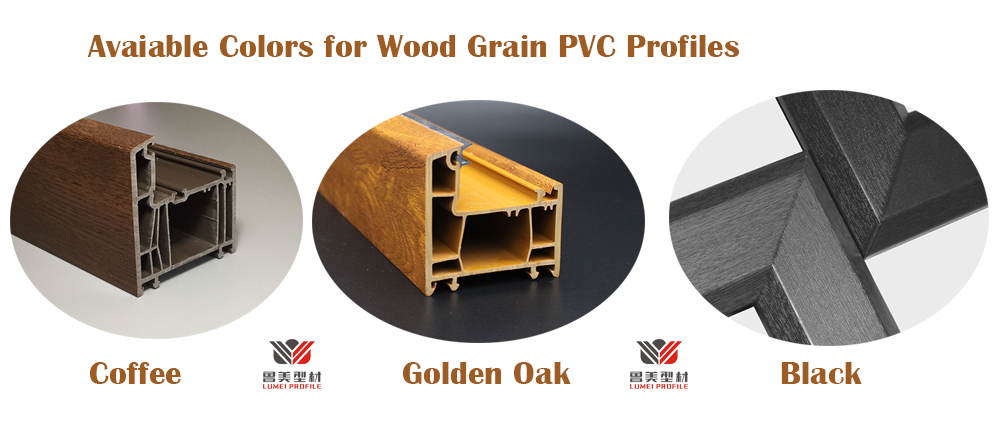 Advantages of uPVC Profiles:
- The main section bar with a mulit-cavity structure has good thermal-insulating and energy-saving effects, which is one of the most high-end section bar systems in the current market.
- It applies independent drainage cavity design to improve the drainage performance of finished windows.
- It can be designed into in-swinging casement windows, inward tilt-turn windows, fixed windows, etc.
- Through connection materials, it can form connection in any angle.
- It can be equipped with three-layer and double-layer hollow glass at large intervals.
- With simple, utility and highly operable technologies, it is suitable for industrial production.
- 4-level air tightness, 3-level water tightness, 4-level wind pressure resistance and 8-level thermal insulation.

Certification of PVC Profiles:
--Lumei upvc profiles are lead free and all of products are ensured by CE/RoHS/ISO9001 Certification.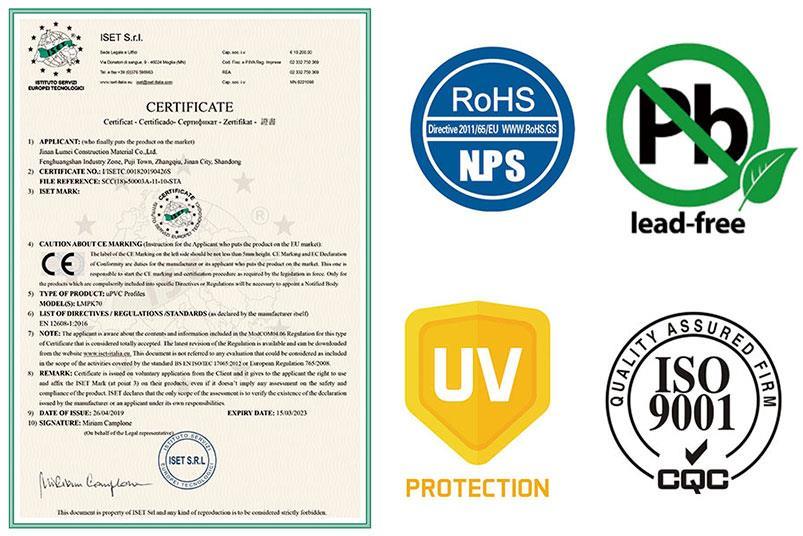 --Lumei upvc profile are 100% raw material 100% recyled materials .Really environmentally friendly
--Lumei upvc profile have special products have been added, and a sufficient amount of UV absorbers, titanium dioxide, has been added to achieve anti-aging, anti-oxidation and anti-ultraviolet effects.
--The surface of the Lumei upvc profile product is smooth, it is not easy to accumulate dust, easy to clean.
--Lumei upvc profile The multi-cavity design structure prevents the heat from being dissipated too quickly, thereby making the heat preservation performance good, and the upvc material is not easy to be burned due to the addition of the flame retardant material.


Jinan Lumei Building Materials Co., Ltd. is a manufacturer of profiles and Chen products. We have professional door and window researchers, with efficient door and window production equipment, high-end quality product laminating machine.
The types of windows we can provide are fixed window, upper hanging window, middle hanging window, lower hanging window, vertical turning window, swinging door and window, pulley casement window, pulley window, swinging lower hanging window, sliding door and window, sliding and sliding. Windows, folding doors, lifting sliding doors, sliding folding doors, inner sliding doors.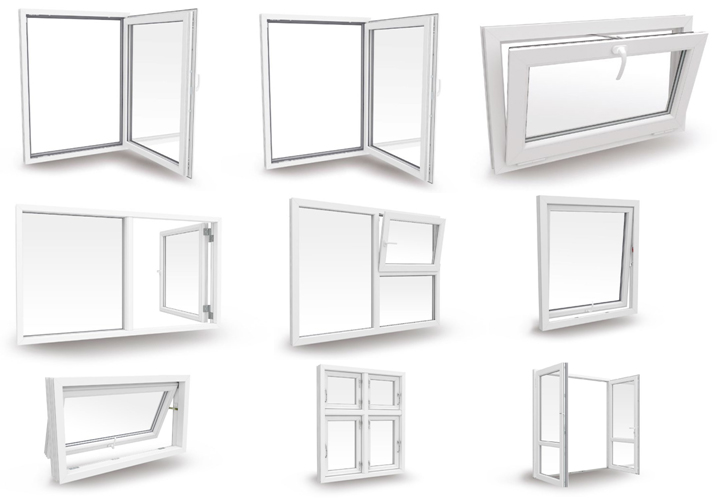 -----In order to give full play to the advantages of plastic steel doors and windows, and extend the service life of plastic steel doors and windows, in the course of use, attention should also be paid to the maintenance and maintenance of plastic steel doors and windows:

1. The dust on the doors and windows should be cleaned regularly to keep the doors, windows, glass and hardware clean and bright.

2. If the doors and windows are contaminated with oil stains and other difficult to clean things, you can use Jieer Liang to scrub, and it is best not to use strong acid or strong alkali solution for cleaning, which will not only damage the surface finish of the profile, but also damage the surface of the hardware. The protective film and oxide layer cause corrosion of the hardware.

3. The granules and other debris on the inside of the frame should be cleaned in time to prevent the drainage channel from being blocked and causing poor drainage and water leakage.

4. When opening the door and window, the intensity should be moderate, try to keep the speed even when opening and closing.

5. Try to avoid hitting the door or window with a hard object or scratching the surface of the profile.

6. When the door and window are found to be inflexible or other abnormal conditions during use

-------When the door and window installation team of the assembly factory completes the installation of doors and windows, due to the carelessness of the wall decoration personnel, the thickness of the filling foaming agent often appears uneven or adhered to the steel doors and windows. Sometimes, stubborn marks are also present. At this point, we can:

A. Use a blade to level the area of the fill and smooth it with sandpaper.

B. If the paint is decorated, the shovel can be treated with the same color paint.

C. Scrub the surface of the profile with water to remove general dust.

D. Use a white cotton gauze with ethyl acetate to scrub the stubborn stains, then scrub with water.

-------One of the advantages of plastic steel doors and windows is that there is basically no need for maintenance, but considering that there are many plastic steel door and window profiles selected improperly or the processing quality is poor, it is recommended that users should be repaired and maintained once every six months to one year. Generally check the following five aspects:

A. There is no crack in the weld of the profile of the door and window frame or the fan.

B. Whether the door and window sash has obvious deformation, warpage, and flat fan sag.

C. Check the seal strip and the strip for shrinkage, deformation and voids.

D. Whether the hardware accessories are broken, damaged or tight.

E. Is the drainage hole unobstructed?