upvc profiles for windows and doors manufacturer
Lumei upvc profiles factory work on producing upvc profiles since 1995, Our products have European standard ,traditional American style and turkey style profiles for your choice!
In order to use the smallest space in the living space in a more practical way, LUMEI produces the 80 Sliding Series. The three-track door and window system offers highly energy-efficient and sound-insulated, 4 mm to 20 mm glass mounting options. It also eliminates the space loss of horizontally moving wing systems. The special label on the wall connection of the frame profile provides easy installation. In addition, the 45-degree cutting slats in the corner give your home a new look. The blades of the two-track system can be equipped with two, three and four fins to integrate flies, blades and blinds into the system when needed for a spacious and bright environment.
80 push-pull series
Features: 1. The main profile wall thickness is 2.2mm and 2.0mm, which is suitable for different customers' choices;
2. The frame profile is a three-chamber structure, and the frame fans each have an independent drainage cavity design;
3, through different connecting materials, can achieve 90 degrees, 180 degrees and any angle conversion;
4, the glass spacing is 16mm, 19mm can be made of single-layer, double-layer glass;
5, the design of the integrated frame, the production is more convenient, the yield is higher.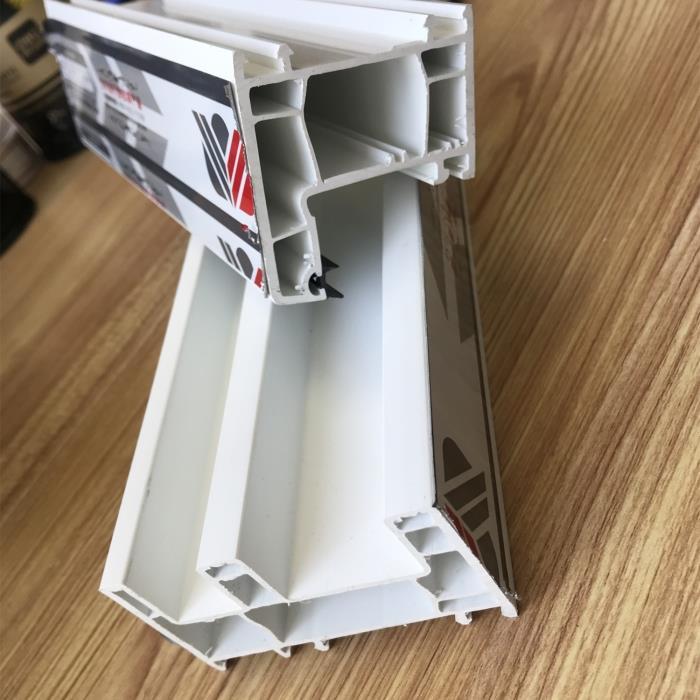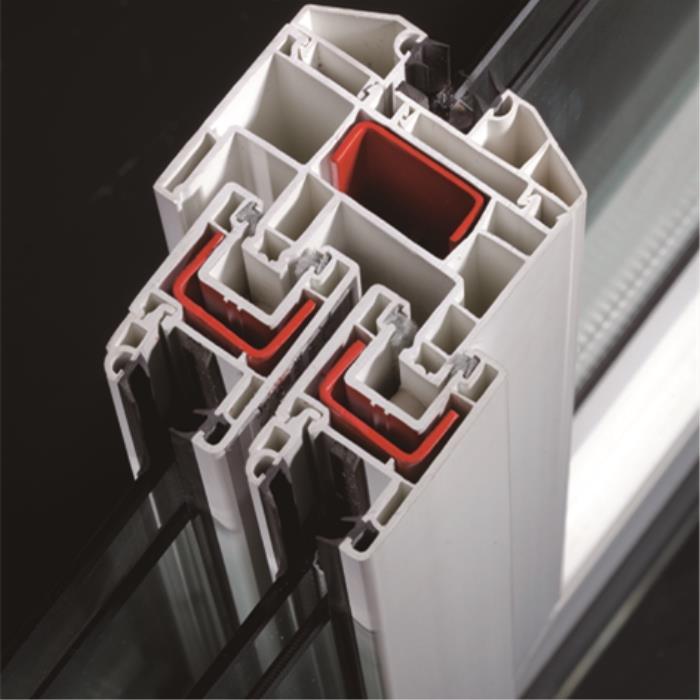 Complete system for you
It has the greatest impact resistance, wind load, weather and climatic conditions.
It has been used for a long time, powerful and sturdy.
Care and cleaning are practical.
It has protected its natural colour for many years.
It is suitable for different color choices for all tastes.
The beveled edges in the profile are designed to prevent rainwater flowing through the glass from escaping the profile, preventing build-up and contamination.
The chamber system maximizes insulation and sound insulation, minimizing energy loss and noise pollution.
certification of profiles;
CE/RoHS/ISO9001/SGS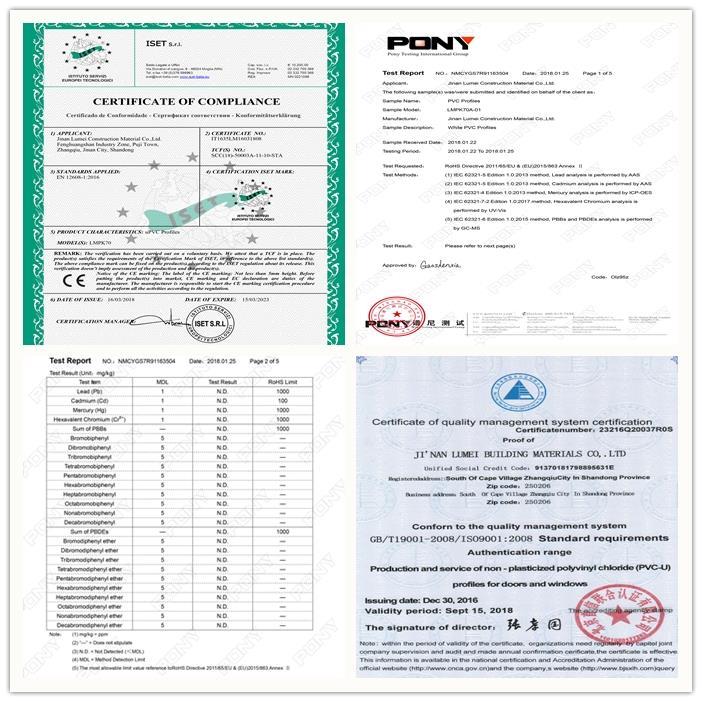 Package: 

1. Plastic bag, 5.8m/Piece, 10MT/20GP

2. Plastic bag, 5.8m/Piece, 23-25MT/40HC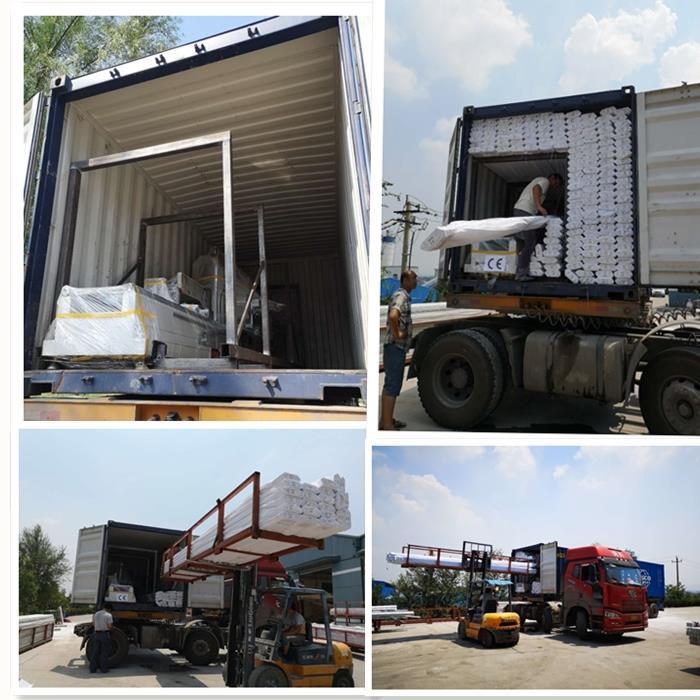 if you need to know more details of upvc profiles products , welcome contact me:
whatsapp 008615863177833
or search for my facebook or linkin: Sara Xia 
welcome !!!