Product Description
Jinan Lumei Construction Material Co., Ltd is an excellent pvc u-pvc profiles supplier in China.We have our own production line for upvc .We mainly produce upvc window and door profiles ,finished upvc windows and doors with different colors like ivory white color and milk white color..And we have more than 10 years export experience.
Our main products includes 60mm/65mm /70mm casement upvc profiles windows and doors, 80mm/88mm/108mm/60mm sliding upvc profiles windows and doors .The windows and doors hardwares and windows doors making machines we also supply.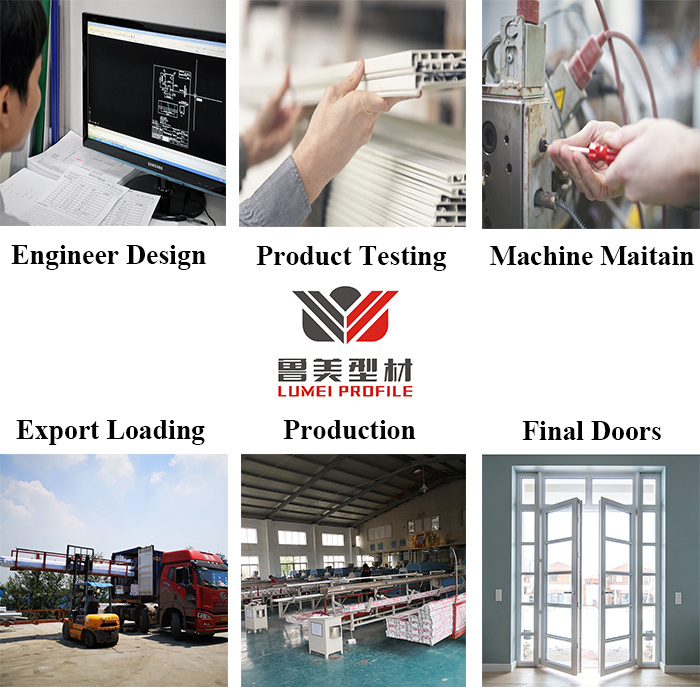 UPVC Material Advantages:
1. waterproof : our products are waterproof, and do not expand, warp when come into water.
2. Fire Retardant: the profiles not burn itself, the product extinguishes immediately when the external flame source is removed.
3. Excellent weather ability: weather has no effect on PVC building materials. Problems like rotting, rust,etc. just don't apply,even in special
conditions, coast areas ( salt,storm,sun ), UPVC is more applicable.
4. Anti UV: has a good UV protection function, can give you a comfortable and healthy life.
5. Thermal Insulation: the profiles designs with chambers, has good thermal insulation performance. Its heat transfer coefficient is low, so
it can keep your house warm in winter and cool in summer.
6. Durability: Our profile are very durable and can last more than 30 years without color changes, damaged,etc.
7. Green environment Protection: with green formular and raw material, it is harmless to your healthy and environment.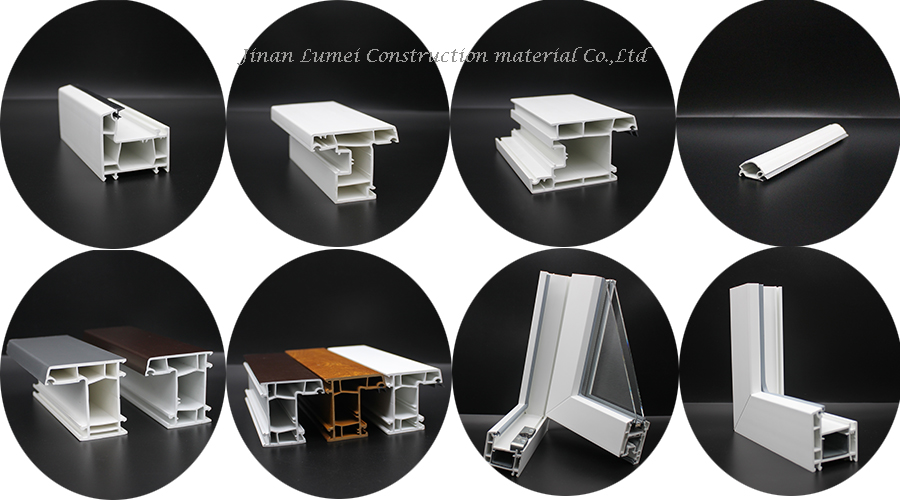 Products certification
--Lumei upvc profiles are lead free and all of products are ensured by CE/RoHS/ISO9001 Certification
--Lumei upvc profile are 100% raw material 100% recyled materials .Really environmentally friendly
--Lumei upvc profile have special products have been added, and a sufficient amount of UV absorbers, titanium dioxide, has been added to achieve anti-aging, anti-oxidation and anti-ultraviolet effects.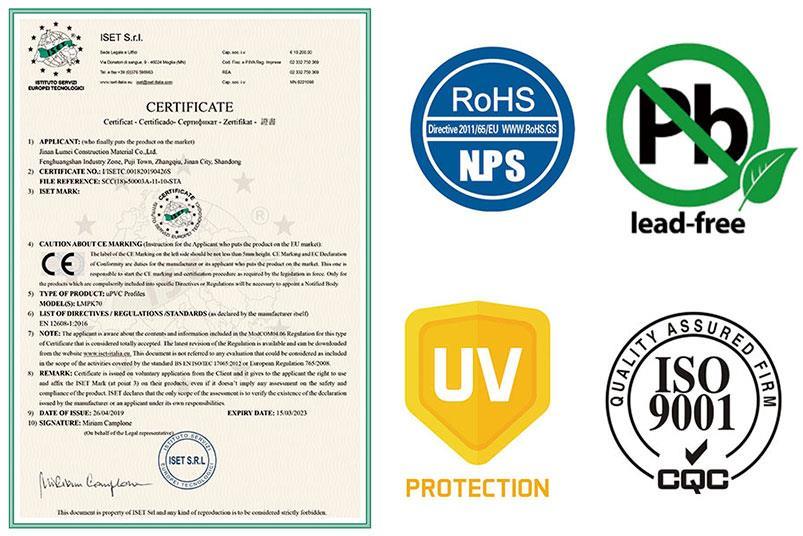 Our Services
--Pre-Sale Service
Professional advisory : Provide professional information platform.
Live demonstration: Training in the use our products .
Inspection measurement: Combined with the actual environment ,measurement ,for the most reasonable design scheme.
Professional design : According to the requirements and our experience in the design of a variety of solutions.
Honest quotation: Plain code marks a price ,the pursuit of win-win with customers.
Modify solution :Let your satisfaction is our pursuit.
Home sign :Let your peace of mind and effort is our responsibility.
--Service on Sale
Sale service mainly to coordinate schedule with party a to ensure the quality and time limit for a project ,
doors and windows packaging,special professional inspection ,installation,commissioning ,inspection on a regular basis.
--After -Sale service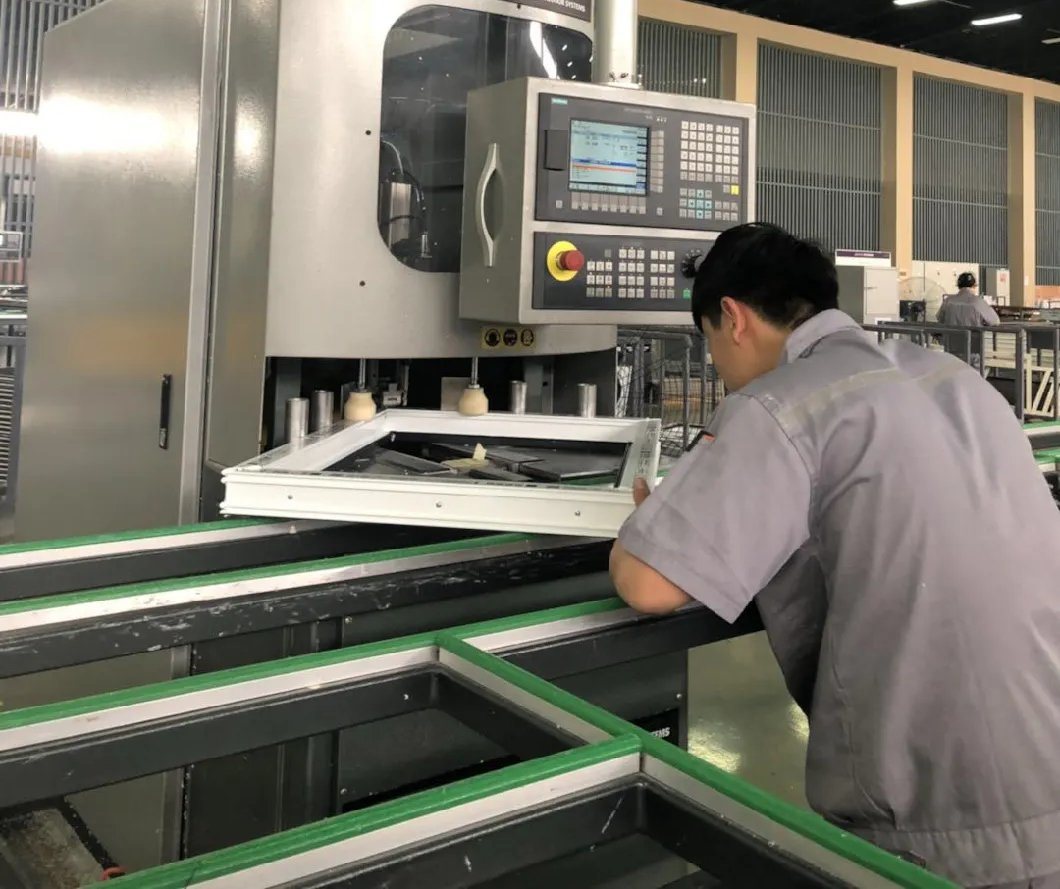 --The content includes :
1>The doors and windows hardware fitting are not open and flexible.
2>The sealing strip is not flat,off tank,curling .
3>Drainage holes ,the pressure balance channel is not smooth.
4>Construction sealant peeling off the trough.
5>Fogging phenomenon of hollow glass interlayer in the winter.
Other products supply:
Accessories for upvc windows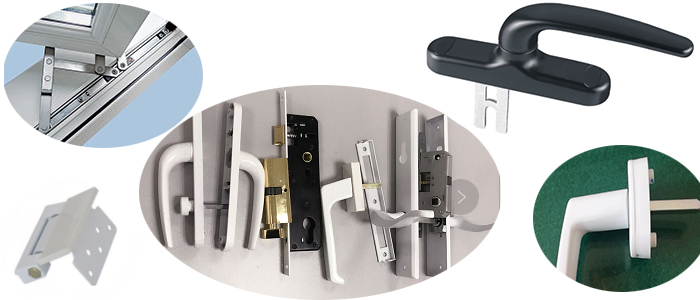 Machinery procress for upvc window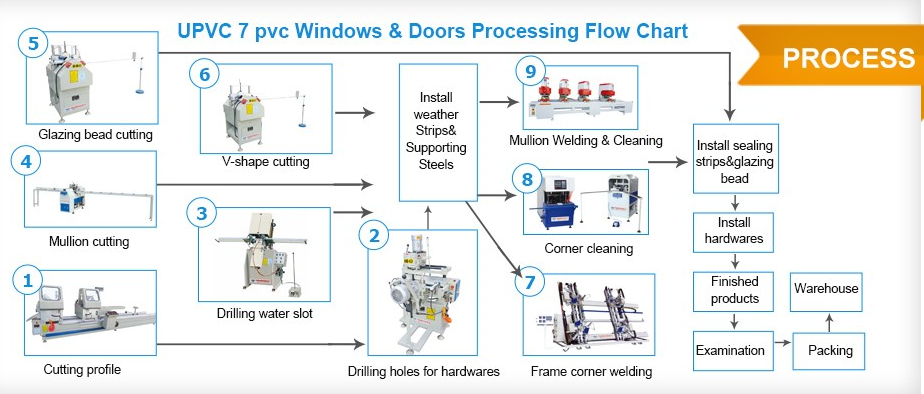 Our profiles packing&loading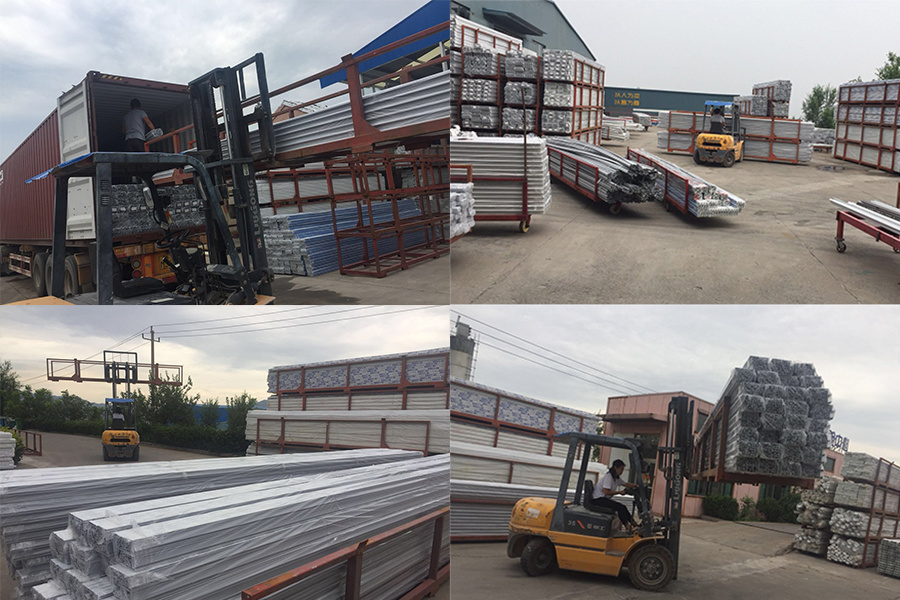 If you need pvc profiles welcome contact me!