Product Description
PVC windows have evolved a lot since they entered the market. They continue to offer good insulation, and lately they are in great demand due to the soundproofing capacity they also add. Its maintenance is very simple, and can be adapted to any space and environment thanks to the variety of colors and imitations that they present.Our lumei upvc profiles with high quality and suitable price for your choice. and all of our products:white uv resistance profile,extrusion colorful profile,laminated rays pvc profiles are ensured by CE/RoHS certification.Our products mainly have :casement series 60/65/70mm profiles;sliding series 60/80/88 mm profiles, welcome to learn about our products details!

Our "ZHIZHEN SERIES UPVC PROFILE"are more popualr in many countries and markets.
Special structurers: six-chambers with "EPDM"gasket
Good sealing performance
Waterproof, fireproof and corrosion resistant
Multi-cavity design with good insulation performance, which is conducive to storing energy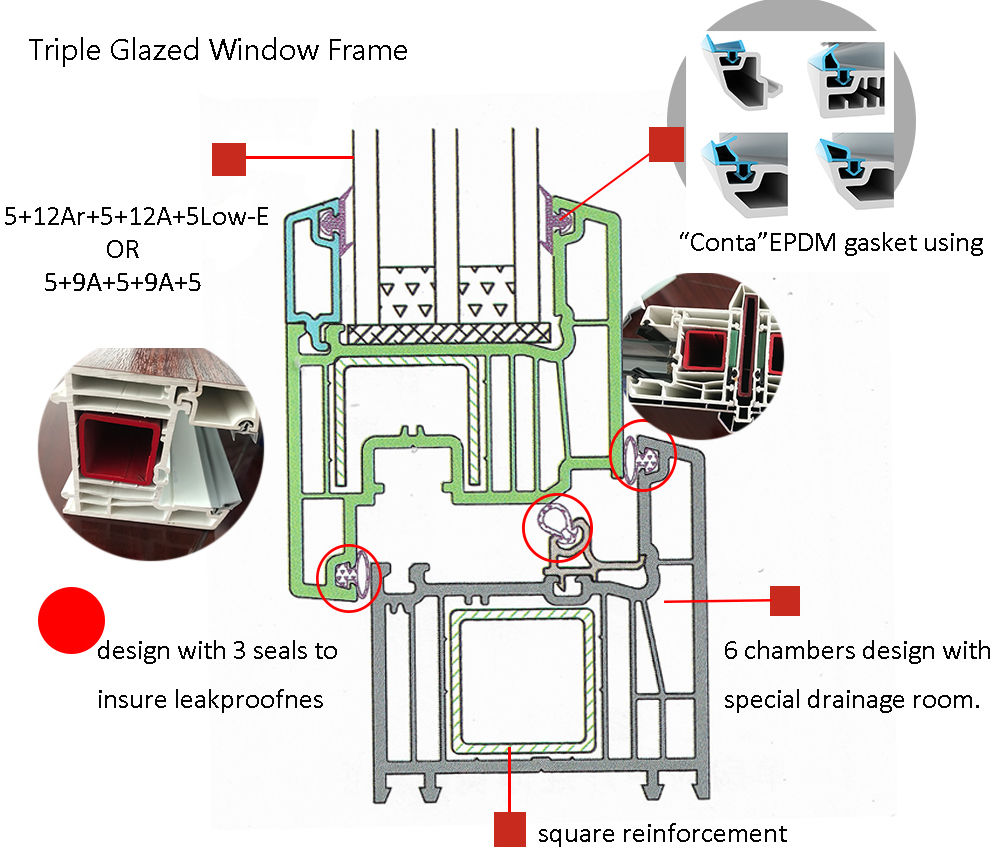 Glass: double glazing beads/triple glazing beads/ three seals triple glass beads

Certification of uPVC Profiles
--Lumei upvc profiles are lead free and all of products are ensured by CE/RoHS/ISO9001 Certification
--Lumei upvc profile are 100% raw material 100% recyled materials .Really environmentally friendly
--Lumei upvc profile have special products have been added, and a sufficient amount of UV absorbers, titanium dioxide, has been added to achieve anti-aging, anti-oxidation and anti-ultraviolet effects.
--The surface of the Lumei upvc profile product is smooth, it is not easy to accumulate dust, easy to clean.
--Lumei upvc profile The multi-cavity design structure prevents the heat from being dissipated too quickly, thereby making the heat preservation performance good, and the upvc material is not easy to be burned due to the addition of the flame retardant material.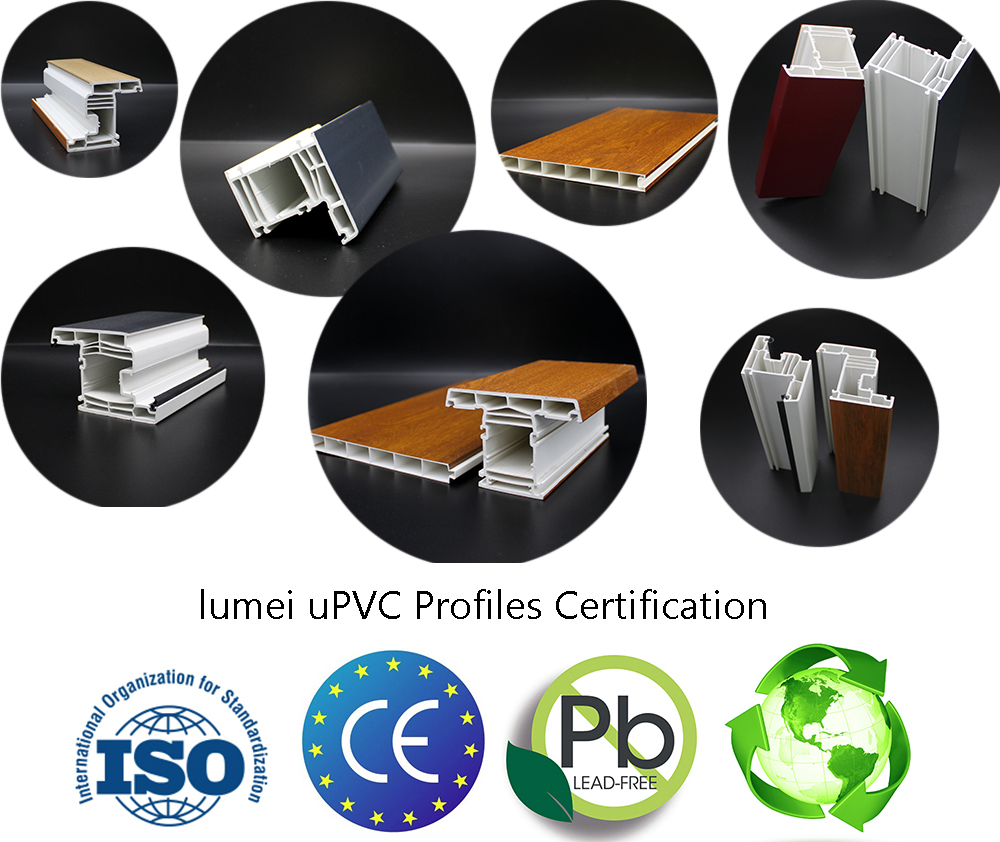 We supply all kinds of windows doors size production on line. casement window doors,sliding series,Pantio doors series, coloured windows doors,wood /black/grey/white/green /dark brown colors window doors for you choice!