Product Description
What is a PVC Profile-------All PVC windows are manufactured from extruded profile. I am not going to tell you which extruded make the best windows because that is not the case. Remember that the profile is only one aspect of the overall finished window and a good profile put together badly is worse than a bad profile make well.
These can differ from 60mm profiles to 65mm and 70mm. As a general rule stay away from anything that is below 65mm. Above 65mm you have some people tell you that 70mm is better for a whole variety of reasons, however there is only ONE major advantage to 70mm frames, when you replace old wooden windows, 70mm hides the paint lines, 65mm windows will need trimming up. All other aspects of 65mm and 70mm 3 or 6 chamber system are the same, Security, energy efficiancy etc.



"LUMEI uPVC all series products are 100% lead free raw material for windows and doors and ensured by CE/RoHS/ISO9001"
Trust our uPVC Profiles won't let you down.

Why choose our 60mm casement series upvc profile ?

1 - Sound and dust

The UPC window system is made up of multiple rooms within the structure, control of the sealing system and use of thermal welding to ensure proper sealing and sealing, reduce external noise and prevent dust from entering

2 - Thermal insulation and energy saving

The UPVC segment has the advantage of a thickness range of 2.8 to 2.9 mm, and because it also has rooms in the room, it helps reduce energy losses, so it is considered the best solution for isolating heat.

3 - Antioxidants and iodized salts

It will be the most suitable choice for all regions, especially the coastal region.

4- Waterproof

Thermal welding is used for UPVC doors and windows, and angle welding is safer to prevent water leakage in the windows.
The interior is also made up of pieces made of its own characteristic materials.No cracking, enhanced water insulation, dust resistance and continuity

5- Corrosion resistance

Windows PVC system can withstand any corrosion caused by many climatic conditions, especially in coastal areas, moisture or pollution cannot affect UVC

6. Fire resistance

UPVC windows are completely self-extinguishing systems. Due to the high chlorine concentration, the materials made from these vents are non-composites

7 - charming appearance

UPVC doors and windows have a smooth surface and a fine welded appearance.



White upvc profiles and wood laminated film upvc profiles and ASA technology colorful upvc profiles for casement and sliding u-pvc windows and doors. with uv-resistance upvc windows and doors are very popualr in many uv index high countries and religons.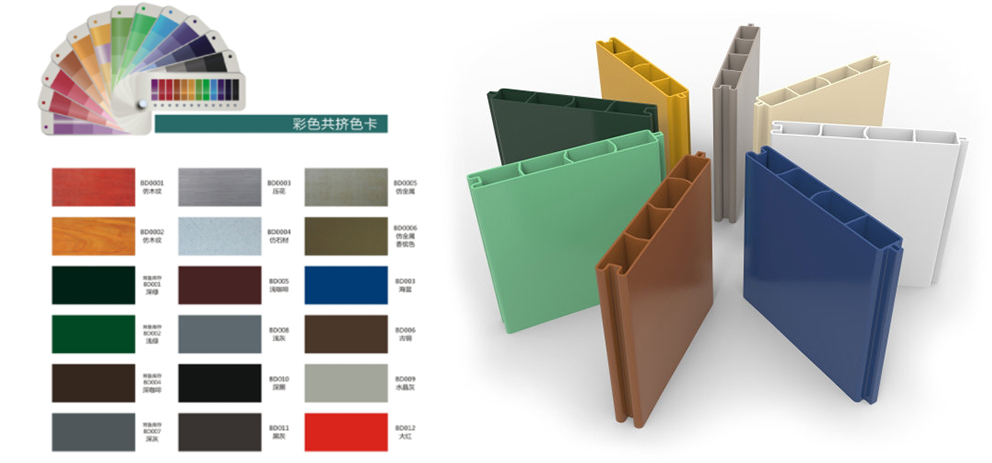 How to make upvc door and windows , what products and procress need to pay attention? how to choose accessories for window doors? If you have any needs welcome to here, we are one-stop solution suppliers of upvc profile&upvc window.