Product Description
All you need to know about UPVC Stable Doors & Composite Stable Doors------This external door is unique in both appearance and function, bringing loads of character and countryside charm to any home. The latest designs have all the best energy saving and security features we have come to expect from modern uPVC profile ,pvc door profile or Composite doors.That means there is no need to compromise on performance or appearance when you buy stable doors for your home. If you have any needs welcome here!


What does a upvc stable doors look like & how does it work?

In essence, Composite & UPVC Stable Doors are just regular doors that are split into 2 sections, a top and bottom half. The top and bottom sections can move independently of each other or both together to open & close.
The idea behind this design is to be able to open the top half of the door, much like a window, without having to open the bottom half.
If you think of viewing the stable door from inside the house:
(doors open inward or outward)
You can open & close in the same way as a regular door (by locking the top & bottoms sections to each other).
You can open the top only, with the bottom section closed.
When operating the sections independently, the top section always opens first and the bottom section always closes first.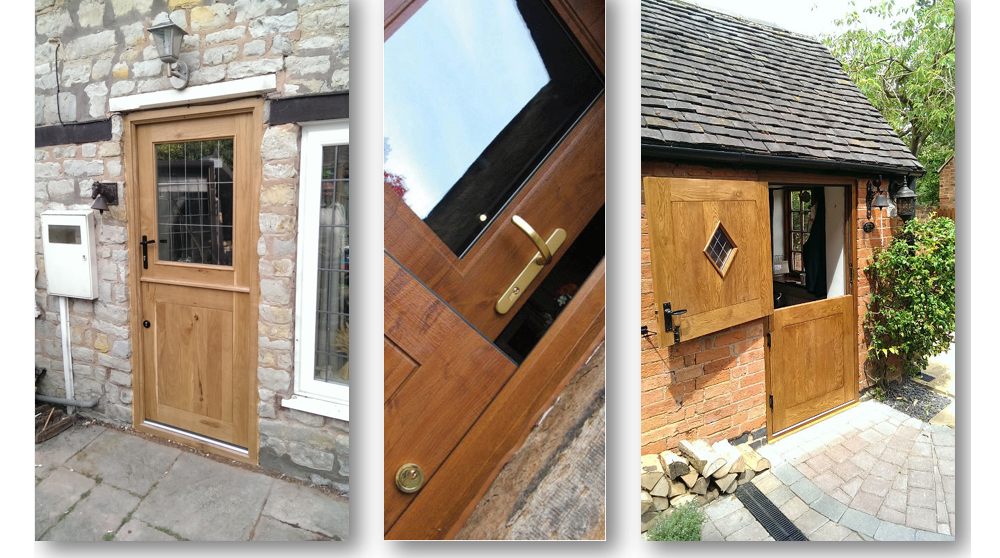 High Security designs with multi-point locks, stainless steel hinges & reinforced frames for extra strength.
Wide choice of finishes and colour options with dozens of different shades in the range, including wood-grain.
Not only can you choose your colour, you can opt for a timber-grain textured surface finish that gives the appearance of wood. You can also mix 2 colours, for example you could have the inside white and the outside a different colour.Coloured uPVC Windows:white/black/grey/golden Oak Windows.



Whilst a stable door is designed to be in 2 sections, they do not have to be equal in size.
A large number of stable doors have a 50/50 ratio, each of the door sections taking up half of the space.
However, you can vary this to around a 60/40 ratio, where one section is preferred to be a little larger than the other.



Multipoint locksBoth composite & UPVC designs will incorporate high security locking mechanisms, the most used being multi-point locks. The top and bottom sections each have independent locks and another which engages to secure the sections together.2 heavy duty hinges are fitted to each door, giving the door a full 4 hinge secure fitting when fully closed (regular doors have 2 or 3 hinges).
UPVC stable door frames also benefit from galvanised metal reinforcing.
Not only does this make them more secure, it also aids greatly in keeping the frames from flexing & distorting thereby eliminating jamming or sticking.
For additional security toughened safety glass can be used. If you want to go the [extra-mile", then you can upgrade even further to Laminated glass.
There are very many shared features and benefits for both of the designs. Therefore, it`s difficult to identify a very significant advantage that the one style has over the other.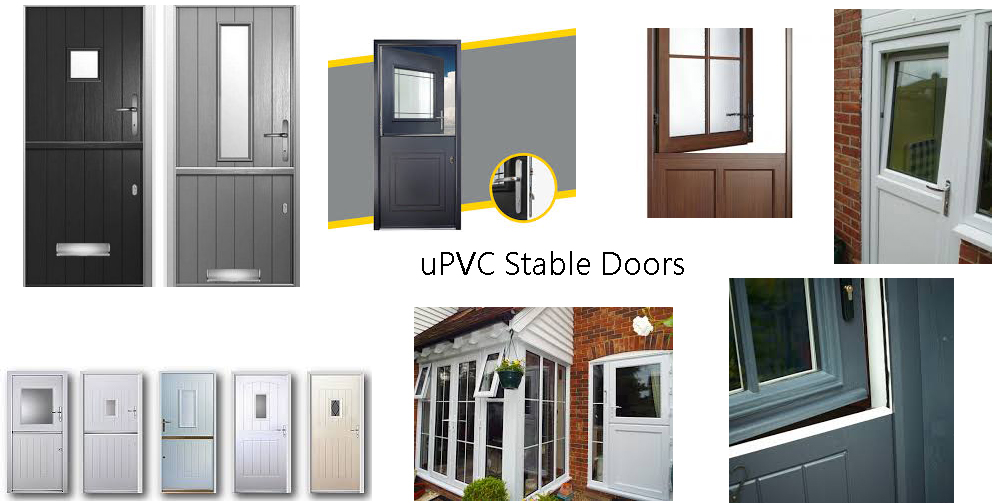 Both types of stable door will give you:
Excellent energy performance ratings
Long lifespan
Choice of colour & finish
Choice of styling
Security features
Low maintenance
10-year guarantees
Except when it comes to prices, that is where the designs diverge. As you can see from the price tables above, it`s clear that to buy Composite Stable Doors will cost more than to buy UPVC Stable Doors.
It can also be a matter of personal preference. Myself, I think wood-grain finish, Composite Stable Doors are the best looking in the market. Welcome to order!
Energy Efficient design with sealed double glazed units and insulated door panels for maximum performance.

It is possible to find UPVC & Composite Stable doors in up to 20 different colours (dependent upon supplier & availability).

Stable door style choice

Locking & Security


Composite Stable Doors or UPVC Stable Doors, which are the best?

PVC Uv Resistance