Product Description
Jinan Lumei Construction Material Co., Ltd is an excellent pvc u-pvc profiles supplier in China.We have our own production line .We mainly produce upvc window and door profiles ,finished upvc windows and doors with different colors like ivory white color and milk white color. .And we have more than 10 years export experience.
Our products includes60/65 /70casement series, 80/88/108/60sliding series .
China factory upvc casement windows profiles advantages:
1. The main section bar with a six-cavity structure has good thermal-insulating and energy-saving effects, which s one of the most high-end section bar systems in the current market.
2.It applies independent drainage cavity design to improve the drainage performance of fnished windows.
3. It can be designed into in-swinging casement windows, inward tilt-turn windows, fixed windows, etc.
4. Through connection materials, it can form connection in any angle.
5. It can be equipped with three-layer and double-layer hollow glass at large intervals.
6. With simple, utility and highly operable technologies, it is suitable for industrial production.

7.4-level air tightness, 3-Ievel water tightness, 4-level wind pressure resistance and
8.Ievel thermal insulation.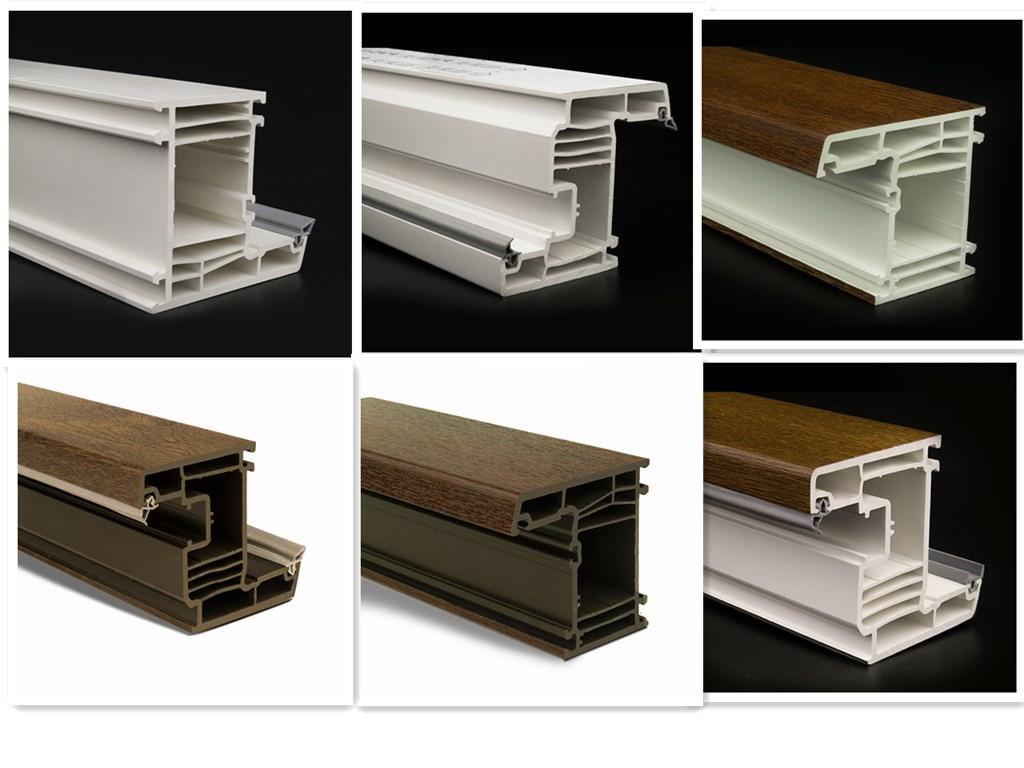 It has 6 chambers and 70 mm seating surface width. Produced with TPE gasket and self-gasket provides sealing with corner welds. It has faultless and aesthetic desing that can cater to every taste with decorative and self-gasket glazing bead. Support aluminum threshold and many auxiliary profile, has functionality that you can use each project. It has special propensity to facilitate water drainage, provides low inventory cost with one type of support sheet and one type of gasket, can work in harmony with fly screen, shutter and shutter systems. Ithas perfect design in world standards which is compatible with all domestic or foreign accessories.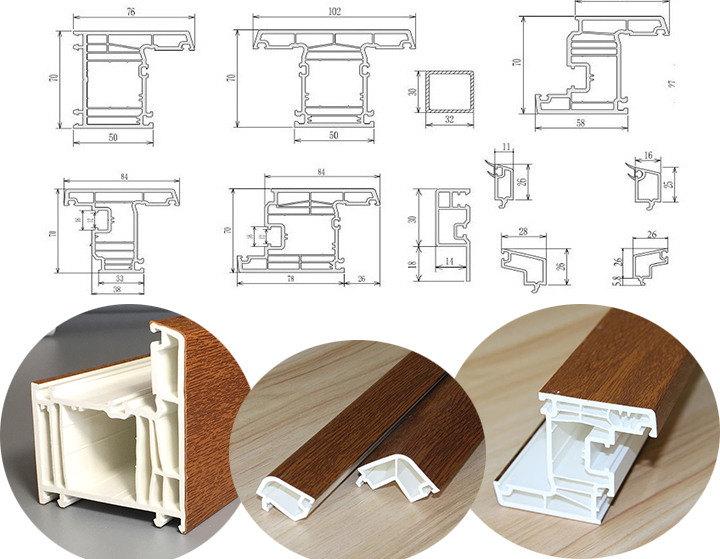 Welcome contact here,thank you !