Product Description
EN 12608 UPVC Casement Window Profiles Without Lead Pb
All of our Lumei EN 12608UPVC Casement Window Profiles Without Lead Pb has high UV protection property without Lead. Un-reinforced uPVC window profiles have a lack of rigidity and a high coefficient of expansion.We only use quality Anti-aging material that has been rigorously tested for UV radiation in harsh environments in desert or mountain conditions. The profile has been specifically formulated for high UV light conditions to thwart potential damage from the sun.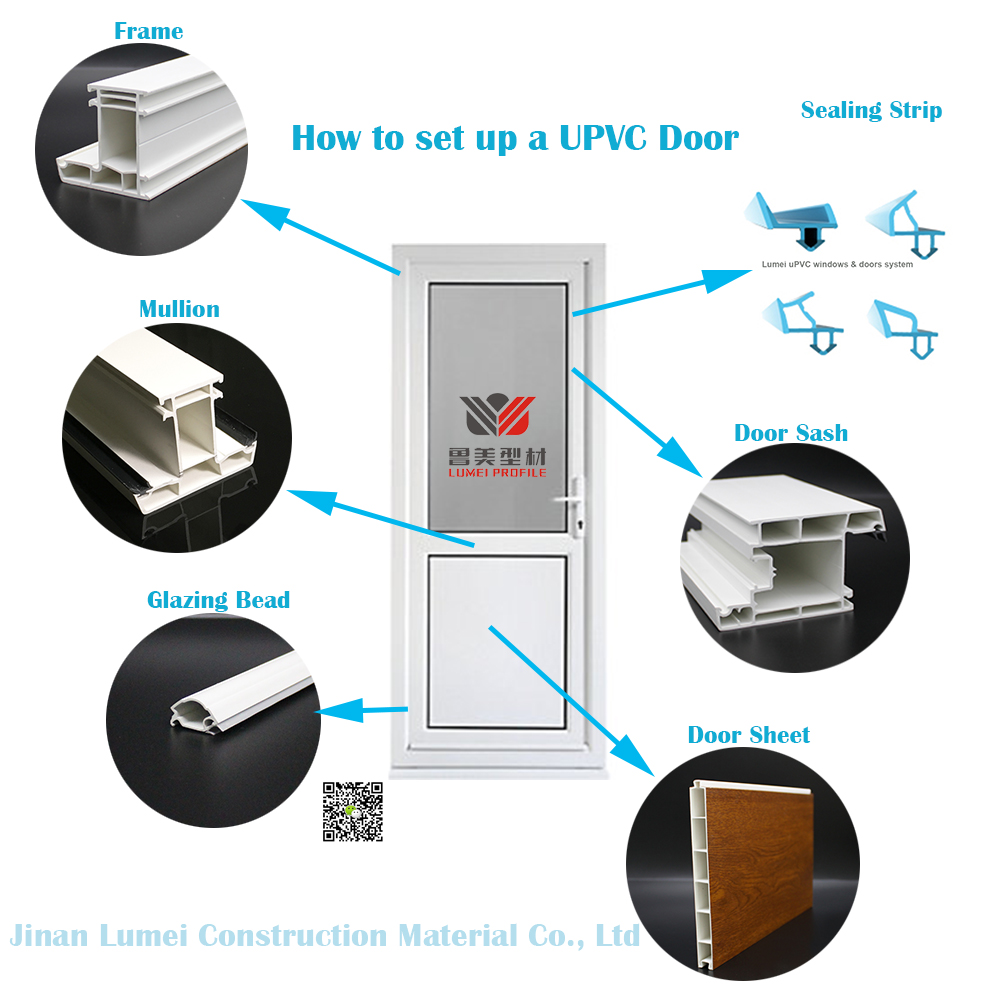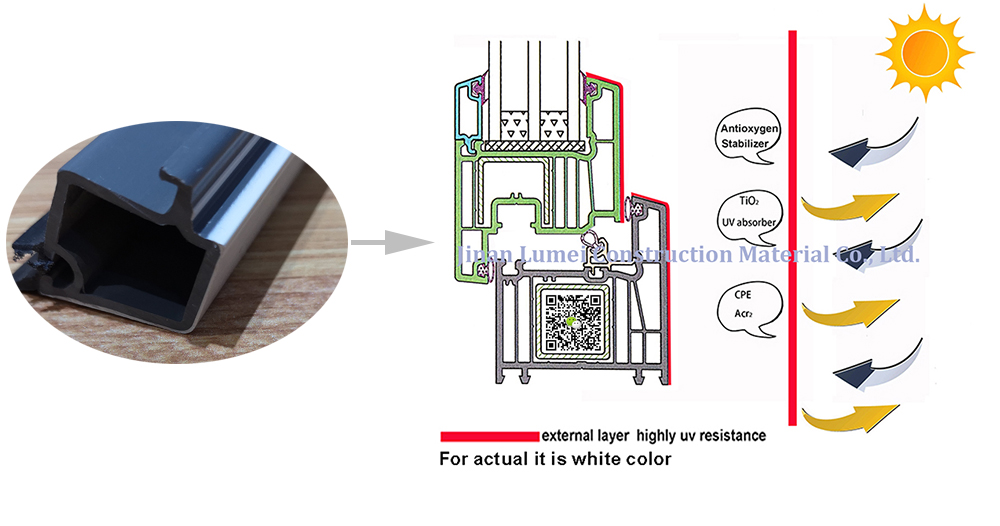 There are many benefits to installing UV resistant uPVC doors and windows. There are some of these advantages below.
1. They don't fade.
2. They don't warp, peel or crack in hot weather
3. They don't conduct heat.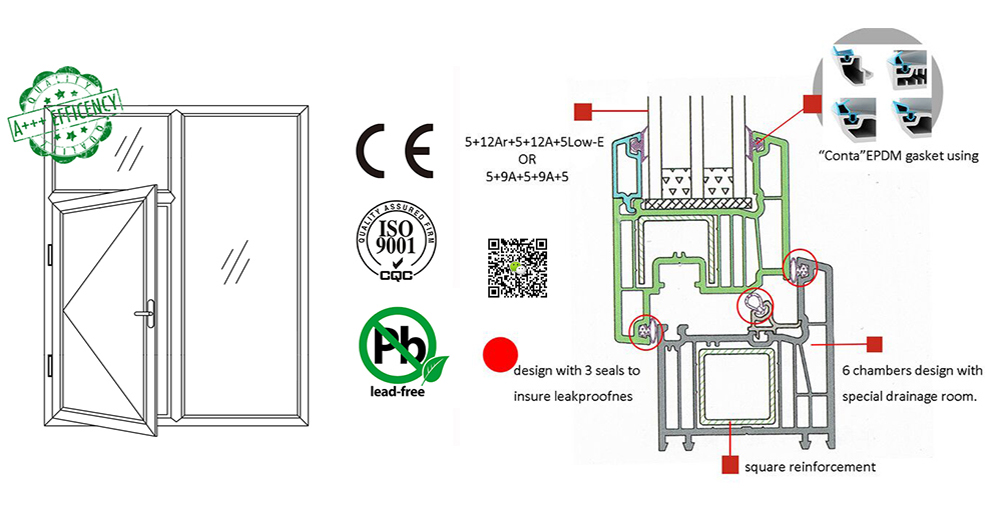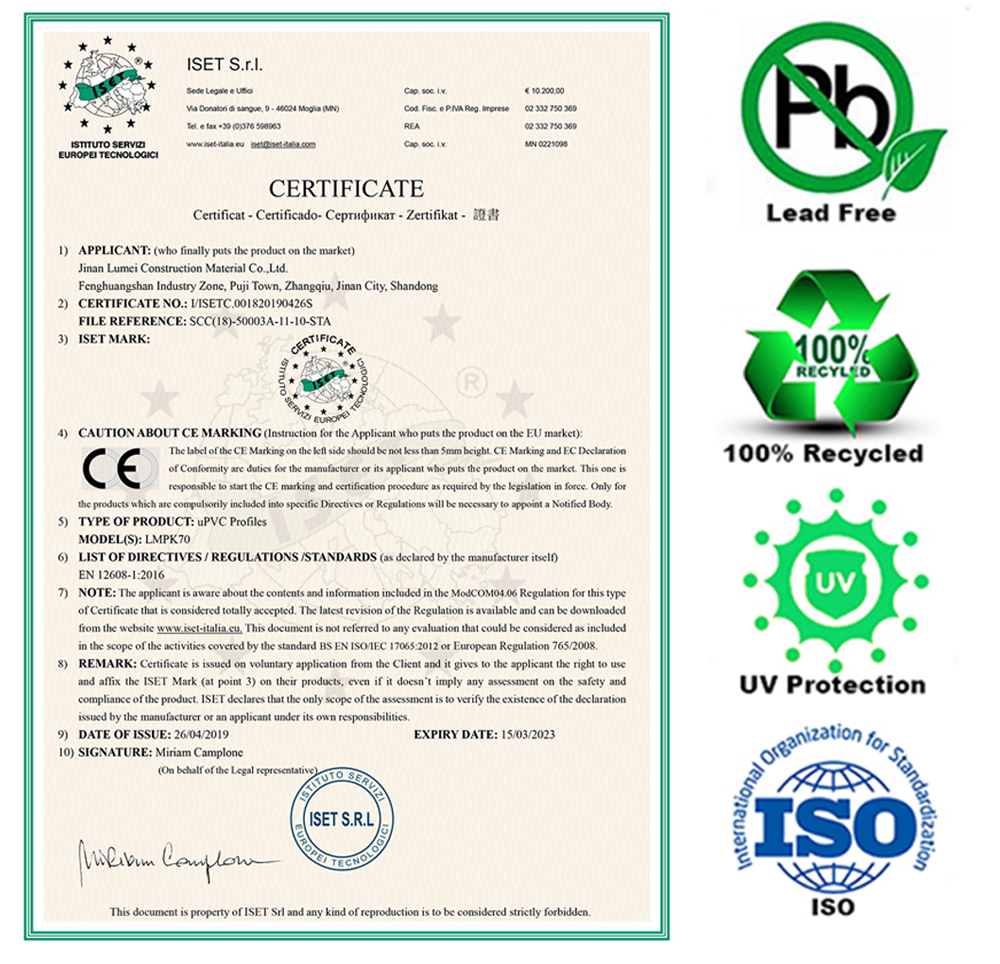 Except the profiles, we also offer the others uPVC window system materials, such as steel reinforcements, accessories & glasses.
| | |
| --- | --- |
| Energy Saving Index Parameters | |
| Different requirements for | |
| heat transfer coefficient | Glass Maching |
| 1.8w/(k.m2) | 1.05 (5+12Ar+5+12A+5Low-E) Triple glass |
| 2.0w/(k.m2) | 1.42 (5+12A+5+12A+5) Triple Glass |
| 2.1w/(k.m2) | 1.45 (5+9Ar+5+9A+5) Triple Glass |
| 2.4w/(k.m2) | 1.52 (5+9A+5+9A+5) Triple Glass |
| 2.6w/(k.m2) | 1.36 (5+12Ar+5Low-E) Double glass |
| 2.0w/(k.m2) | 1.9(5+12A+5) Double glass |
| 2.1w/(k.m2) | 1.75 (6+9A+6) Double glass |