Product Description
PVC is the perfect material for manufacturing windows. Weather-resistant, comfortable, easy to clean and recyclable. PVC window profiles meet the toughest, energy-saving quality standards while providing maximum heat retention.The legal requirements for energy-saving renovations are met through different construction depths and chamber structure in the profiles as well as the requirements for heat insulation and efficiency for individual buildings.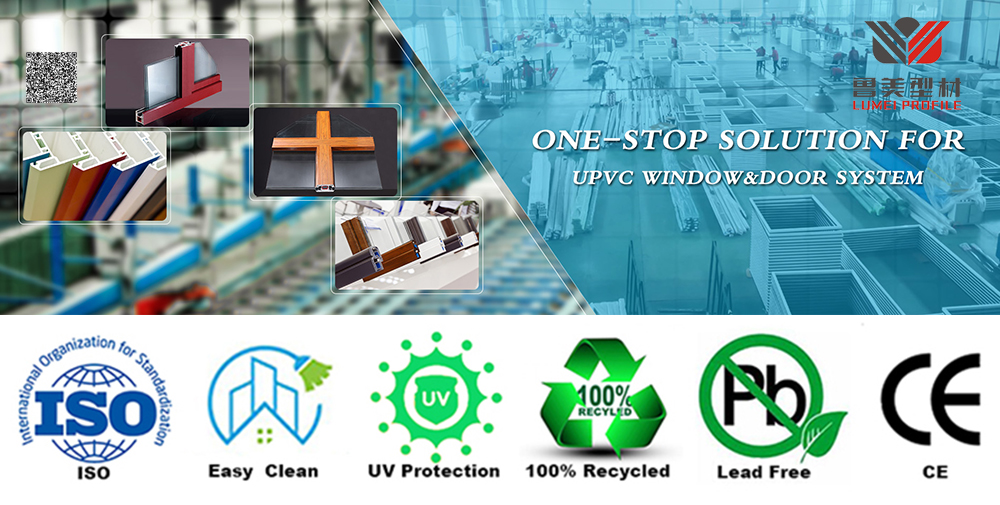 We, lumei Construction Material Co., Ltd, offer CE geade lead free & high quality PVC profiles in China since 1995 with very competitive price. Our new upgrade Circular Arc glazing bead has rounf shape. More grade than usual glazing bead. Lumei Turkish 70mm series a suite of fully Sculptured profiles offering heightened style to both modern and traditional properties. Crafted using PVC, this system guarantee maximum energy efficiency and performance for your investment. The 6-chamber series makes your living spaces special for you only, thanks to the cold, warm, sound and air insulation. Lumei Turkish 70mm series profile width and 1.4 W/ m²K heat transmittance. It provides high resistance to external factors such as water and wind. The multi-internal chambers allow further installation of larger steel reinforcements, if required.
Aluminum Clad Windows Double Glazed Windows uPVC Sash Windows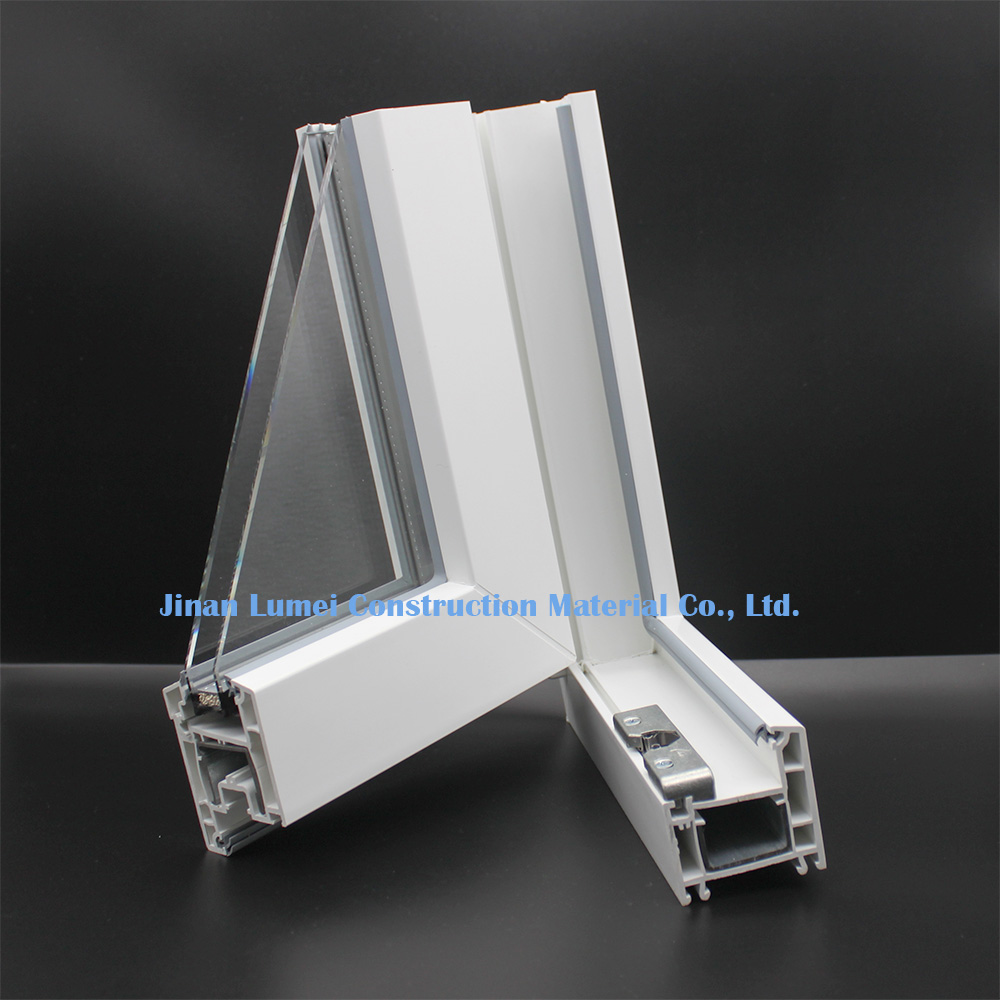 Advantages for Turkish PVC Profiles Glazing Bead In Circular Arc
1. Maximum resistance against impacts, wind load, atmospheric and climate conditions.
2. Functionally and robustly used for years without deterioration.
3. It is easy to use and clean.
4. Preserves its natural color for more than 20 years.
5. It has different color options for each option.
6. Elegant round look.
7. Eco-friendly formula without lead(pb).
8. Provides maximum efficiency for insulation and water drainage with its excellent design.
9. Happiness is always a standart in Lumei with its rapid and effective service and the idea of complete quality, complete system.
Pvc Window Profile Pvc Door Profile PVC Window Frame Door Frame Profile