Jinan Lumei Construction Material Co.,Ltd. is a professional provider focusing on plastic building materials in energy conservation field of modern architecture.It is member unit and key enterprise of Shandong Province Construction Machinery Association.Its products are awarded green building materials product. Lumei has been dedicated in service industry for over ten years since it entered chemical building materials field.slidng pvc profiles for windows and doors .Our 80mm slidng windows and sliding doors profiles very popular for export now .
Lumei Profiles adopts calcium zinc formula and choosers quality raw materials including non-yoxic heat stabilizer,imported titanium dioxide powder,ultraviolet absorber,oxidation inhibitor,etc.,which ensure that all technical performances of products conform to national energy conservation and environmental protection indexes.Products are divided into 60and 70 casement series,80 and 88 pus-pull series,and series of products include ASA and PMMA double-colored co-extruded profile,whole body colored profile,film coating profile,wire drawing profile,embossing profile,and uvioresistant profile,etc.
80mm sliding windows and doors advantages:
High Qualtity UPVC Profile Supplier:
(1)Good Water Sealing Property for extruded pvc plastic profile with European style.
With rain-proof plate, and grooves and poles water drainage, doors and windows can isolate rain to outdoors completely.
It is accordance with the regulations of DIDDN18055.
(2)Aging Resisting about extruded pvc plastic profile with European style .
Adopting imported improver, and with ultraviolet-radiation-proof absorbent, plastic doors and windows remain the same color and without aging under burning sun, heavy rain, dryness, and wetness from minus 30 degrees to 70 degrees.
(3)Fire Proof Property about extruded pvc plastic profile
The plastic does not self-ignite, not support combustion, and can self-extinguish.
(4)Air-tightness
There are sealed strips on the gaps of joints, which can save energy.
(5)Easy Maintained
The PVC profiles will not be influenced by dust, cement, and agglutinant, etc. They can be cleaned by any cleaning agents.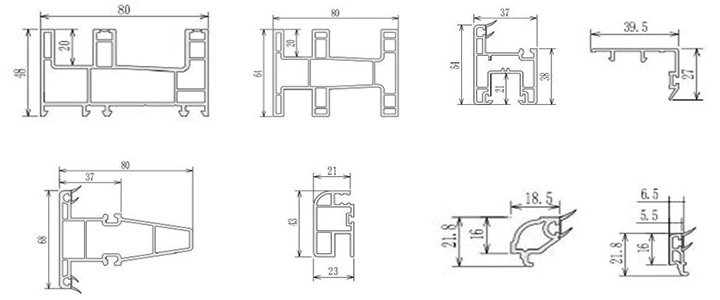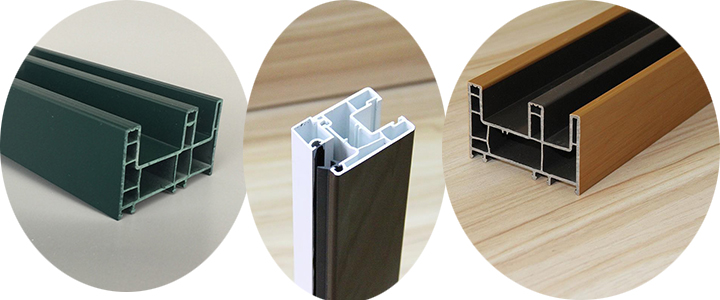 80mm sliding windows and doors pictures :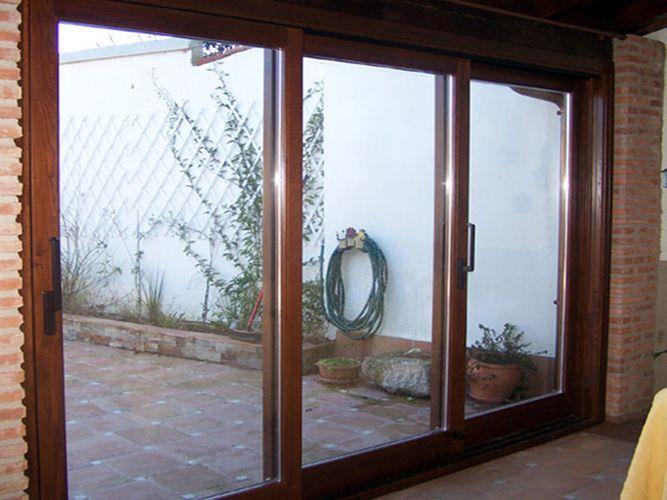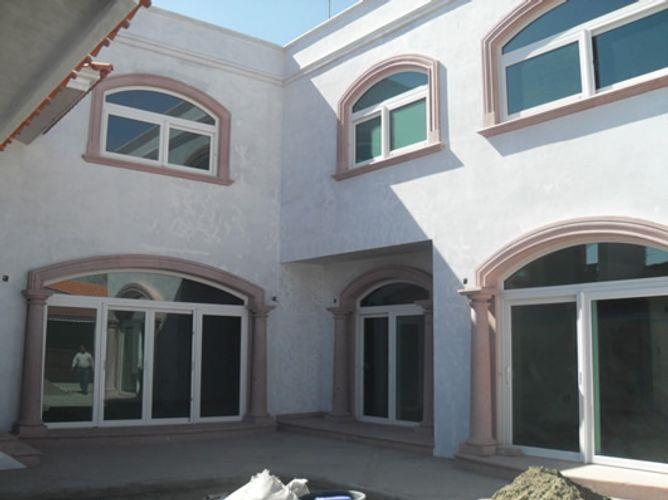 Hardware of the 80mm sliding windows and doors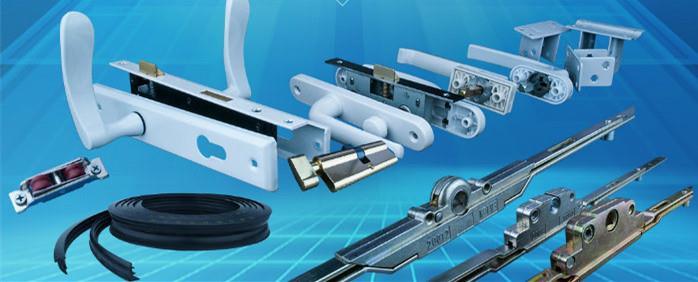 Certificate :