70mm pvc window frame profile
Company Information 
Lumei Profiles Co., Ltd. Is a professional provider focusing on plastic building material in energy conservation filed of modern architecture.Adopts calcium zinc formula and chooses quality raw materials including non-toxic heat stabilizer ,imported titanium dioxidepower ,ultraviolet absorber ,oxidation inhibitor, ect.
Products are divided into 60 and 70 casement series,80 and 88 sliding series ,and include ASA and PMMA double-colored co-extruded profile ,film coating profiles ,wire drawing profile, embossing profile, and uvioresistant profile.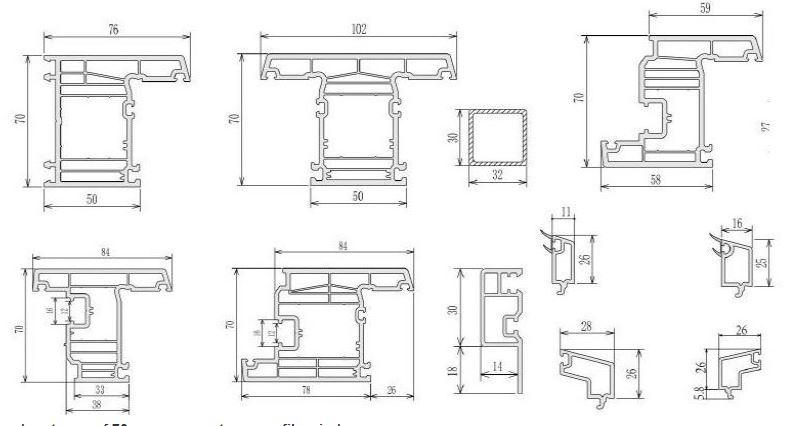 Lumei PVC windows and doors provide a perfect balance between energy efficiency and comfortable living. This high-quality energy-efficient PVC window and door solution improves the quality of life in many ways. uPVC windows and doors offer excellent thermal and acoustic insulation properties, high security and an original colour palette. And remember that around 40% of heat loss in the home occurs through standard, single pane windows and doors. Double glazed windows and doors substantially reduce heat loss. You will soon recoup the cost of the double-glazing in the money saved from heating bills.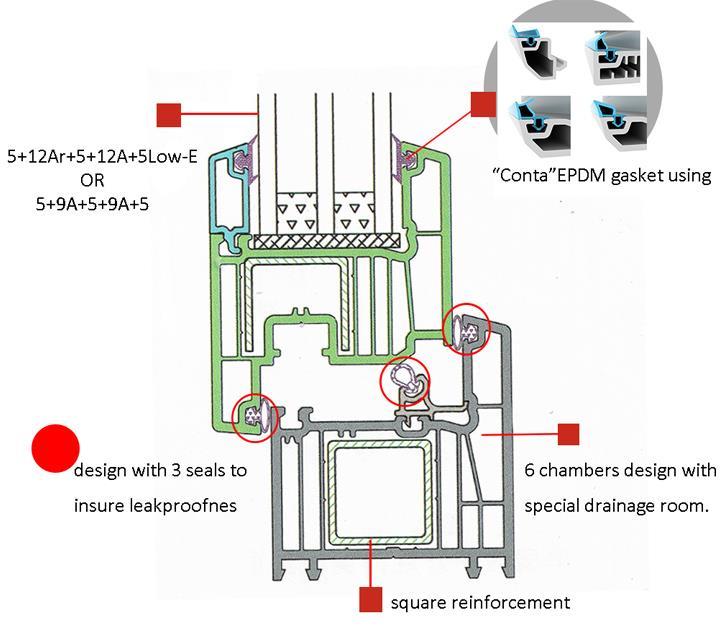 Key benifits
Providing outstanding Thermal and Acoustical performance.Our windows have multiple locking points and dual weather seals, providing optimal air and water tightness.
Up to 41 dB. As locking points all around the sash perimeter are engaged, exceptional barriers to air, water and sound are created.
Insulated glass up to 1 3/8 in (35 mm) thick achieves U-factors down to 0.18  increasing both energy efficiency and acoustical properties.
Fusion-welded corners enhance structural strength and offer a cleaner finish. Large chambers accommodate robust reinforcements required in heavy commercial applications.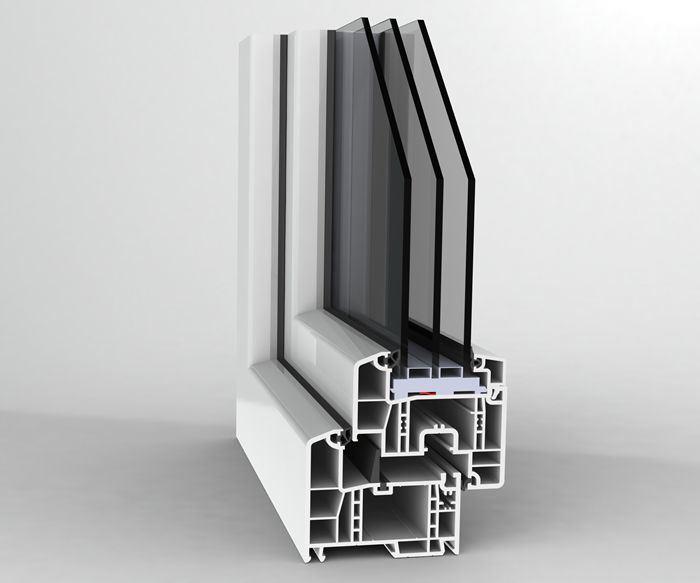 Certificate