Product Description
Lumei Profiles Co., Ltd. Is a professional provider focusing on pvcprofile in energy conservation filed of modern architecture.Lumei uPVC profiles adopts calcium zinc formula and chooses quality raw materials including non-toxic heat stabilizer ,imported titanium dioxide power ,ultraviolet absorber ,oxidation inhibitor, ect.Products are divided into 60mm/ 70mm/65mm pvc casement window profiles,80 mm/88mm/108mm/60mm PVC sliding window profile ,and include ASA and PMMA double-colored co-extruded profile ,film coating profiles ,wire drawing profile, embossing pvc window profile, and uvioresistant profile.

u-PVC benefits
Minimal maintenance
Due to its closed, smooth surface, it can simply be kept in its original appearance by occasionally cleaning with a mild detergent such as soapy water.All hardware, gaskets, weather strips and glazing can be easily replaced without removing the frame from the frame.
durability
Our profiles are designed for our harsh climate and contain UV inhibitors to ensure that the windows remain fast in color.In coastal areas, the advantages of uPVC doors and windows are particularly useful when equipped with stainless steel hardware.The uPVC frame does not rot, rust or corrode, nor does it require painting or dyeing. Because they don't absorb moisture - they don't warp, twist or split.uPVC is treated with special additives to make the material extremely durable.
insulation
The uPVC frame has high thermal and acoustic insulation properties. A double seal between the pvc sash profile and the frame ensures excellent weather protection. Thermal insulation and sound insulation can be further improved by using double glazing units.
Cost-effectiveness
UPVC doors and windows are both durable and virtually maintenance-free, making them the most cost-effective choice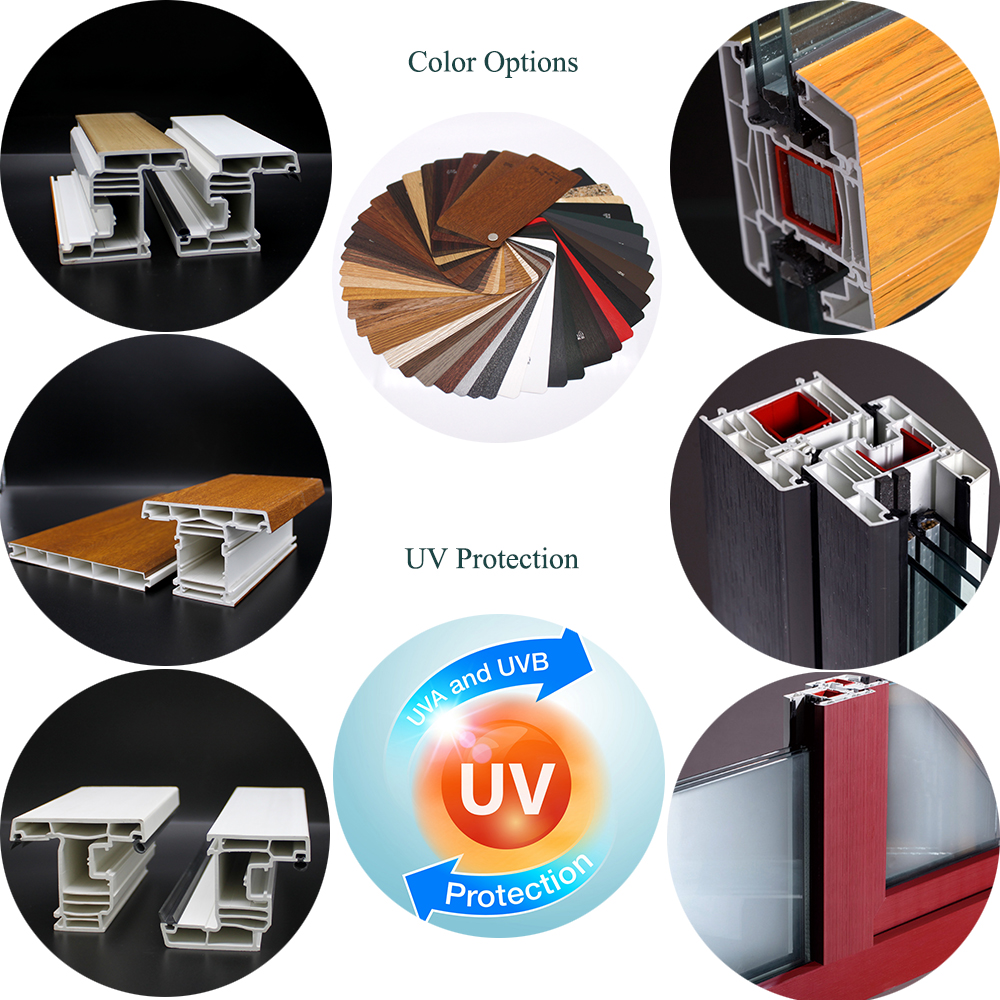 Certificates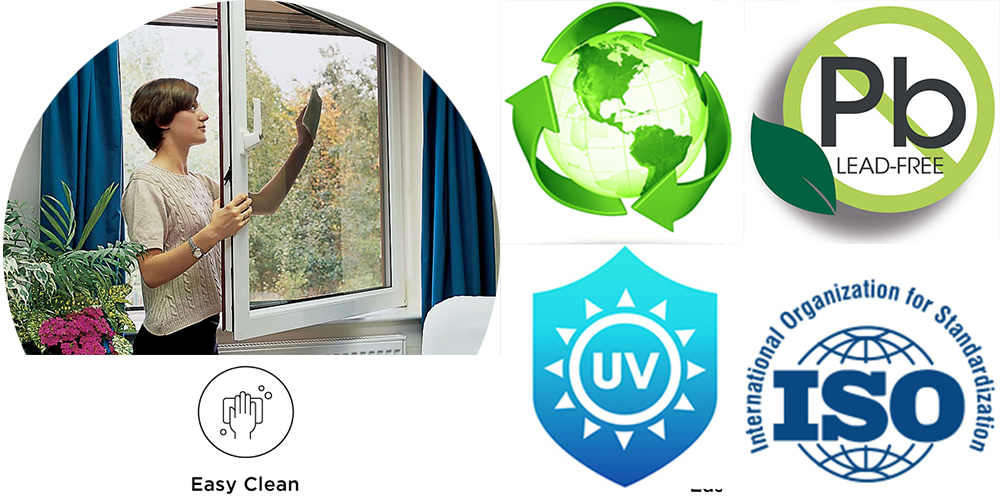 if you need any products welcome to contact me!