Our Lumei upvc industry produce upvc profiles since 1995, our factory have 14 production linesand all of our upvc profiles are 100% lead free and be ensured by CE/RoHS certification.
Our mainly products have: 60mm/65mm/70mm/80mm/88mm/95mm/104mm profiles.
Our products colors can produce according to customers' requirements;white/gray/black and laminated film rays wood color also can do.
 Advantages of upvc profiles

Reduce external sound
Our windows have a multi-chamber configuration system that combines packaging, plush and 5mm glass to reduce external sound by 20dB. It also accommodates 16 and 25 mm camera lenses and can be lowered to 80 decibels in a variety of colors.
Thermal stability
The multi-chamber system improves this advantage because it prevents heat transfer and prevents the loss of air conditioning or heating.
Hermerism
The doors and windows are packaged, and the plush and corner welds combine to allow airtightness when closed, free of air, dust and sound.
System
Sliding, guillotine, siphon, folding, folding and tilting.
Strainers
Made of durable and corrosion resistant fiberglass for quick and easy cleaning. They also prevent insects and dust from entering.
upvc profiles loading and packing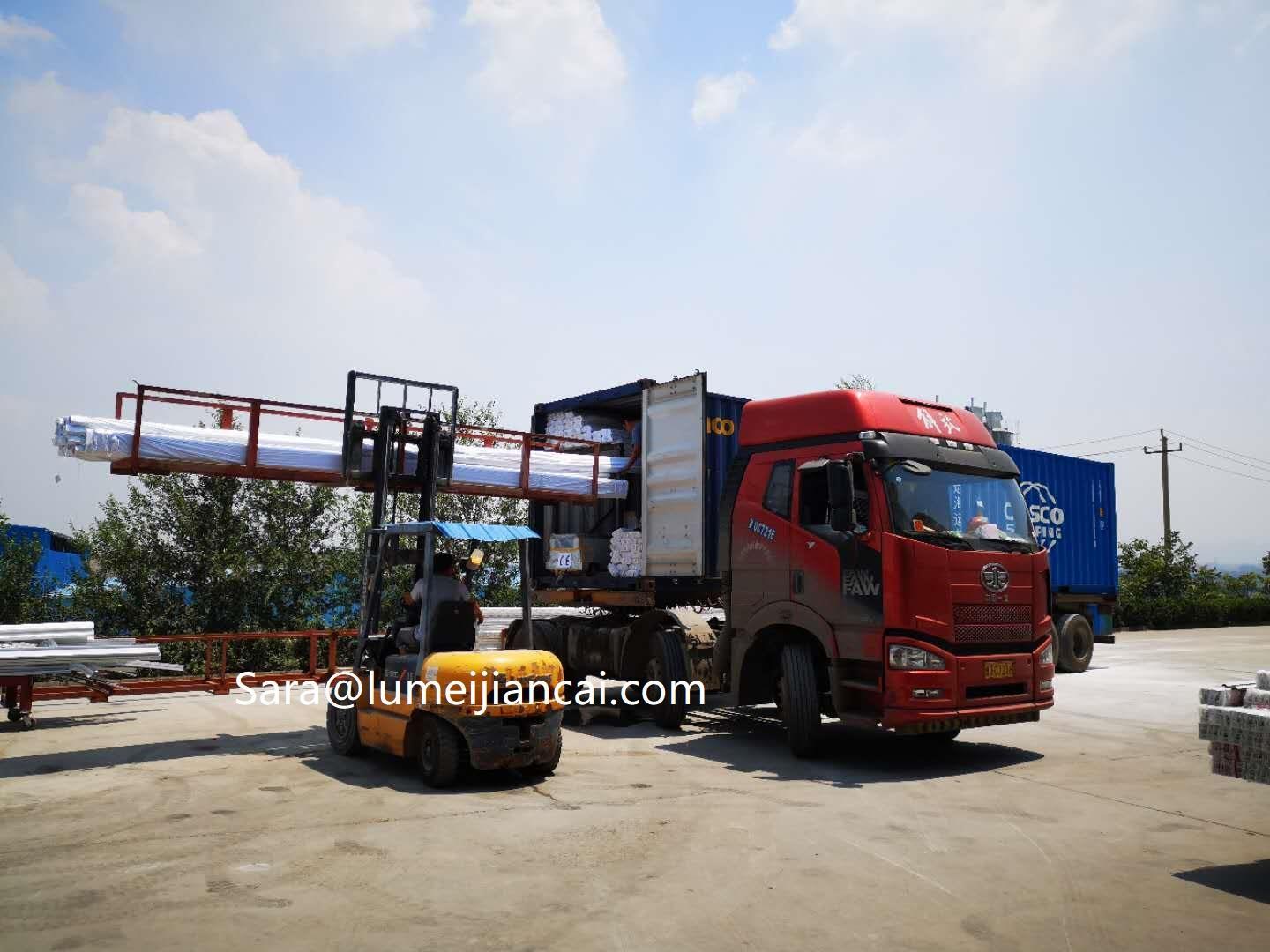 Our Product testing laboratory
If you are interested in our upvc profiles welcome to contact me! 
look forward to you join us!
Sara whatsapp: 0086-15863177833