Pvc profiles extruded with white color and laminated 
 Our Lumei factory are the one stop-solution supplier of window and door systems.We not only supply the pvc profiles but also the finished windows and doors .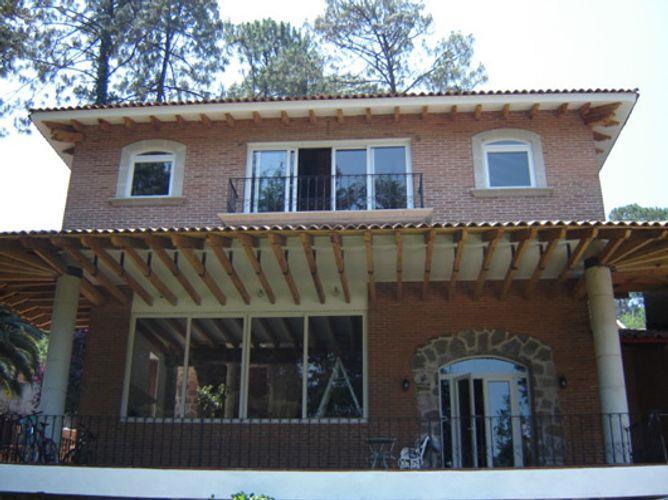 1.For the u-PVC Profiles, Lumei factory's product consists of 60 series casement profiles, 60 series sliding profiles, 65 series casement profiles, 70 series casement profiles, 80 series sliding profiles, 88 series sliding profiles, 108 series sliding profiles, awning type windows, and more. The profile sight surface thickness ranges from 1.8mm to more than 2.8mm and is available in white and double-color co-extrusion (ASA) series products and plastic- aluminum coated series products. We also provide custom designs, according to our customers' requirements.
2.For the finished UPVC windows and doors, Lumei company produce 60mm casement windows and doors, 70mm casement windows and doors. 60mm sliding windows and doors, 80mm sliding windows and doors, 88mm sliding windows & doors,108mm sliding windows and doors. On the window and door opening style, it has in-swing, out-swing, sliding, hung, folding style.
60 series casement profiles drawing pictures like: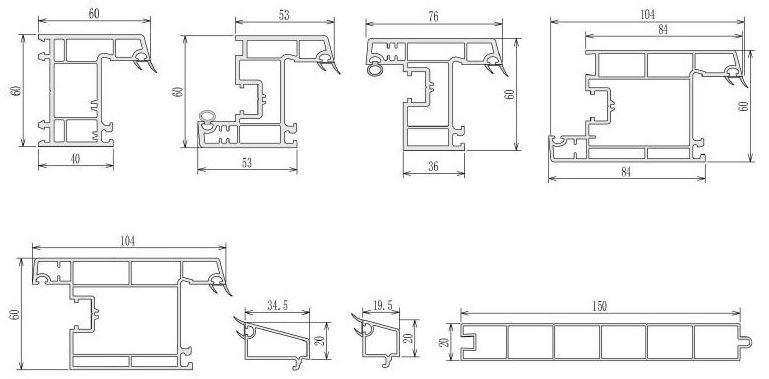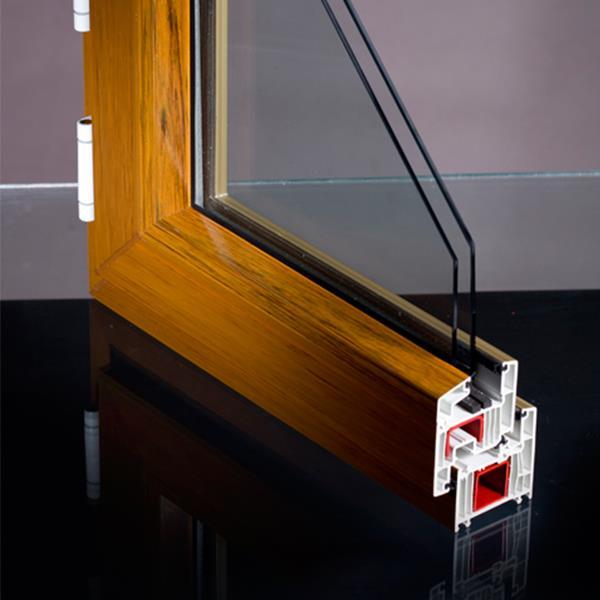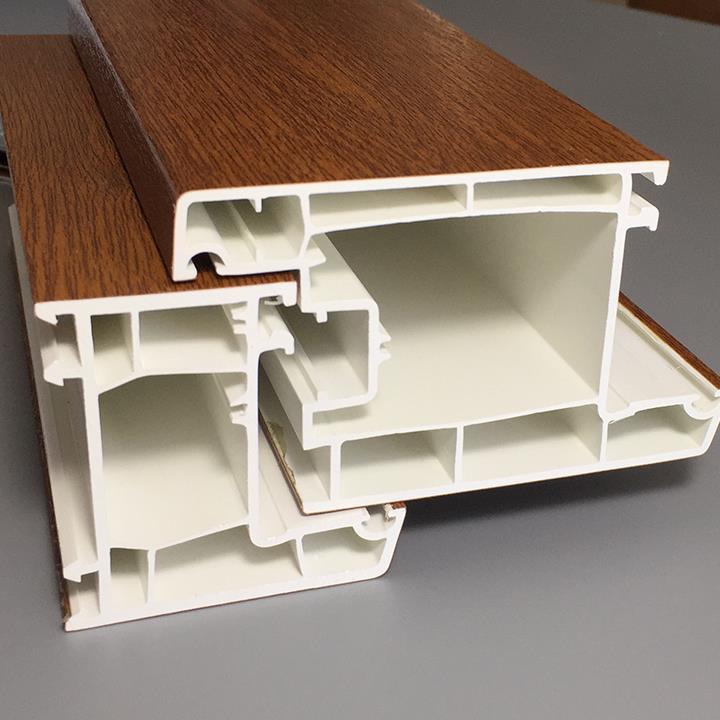 70mm casement pvc profiles drawing pictures like :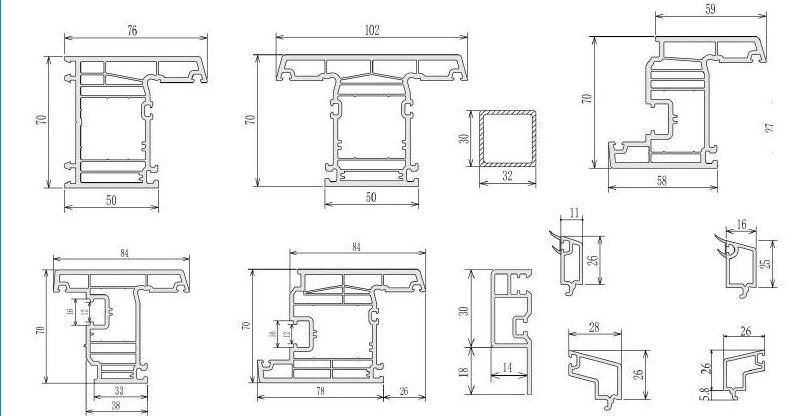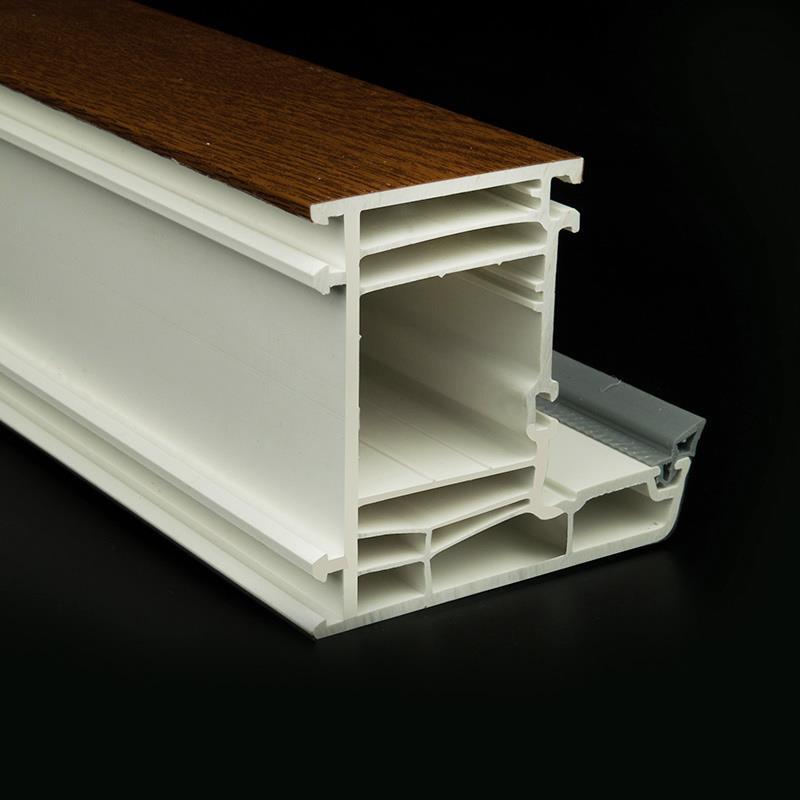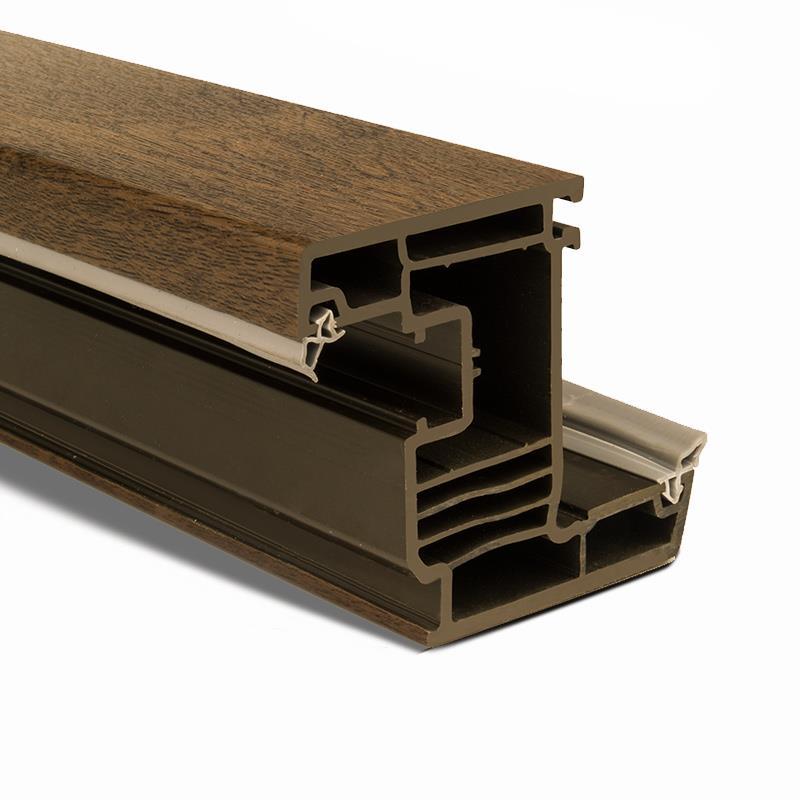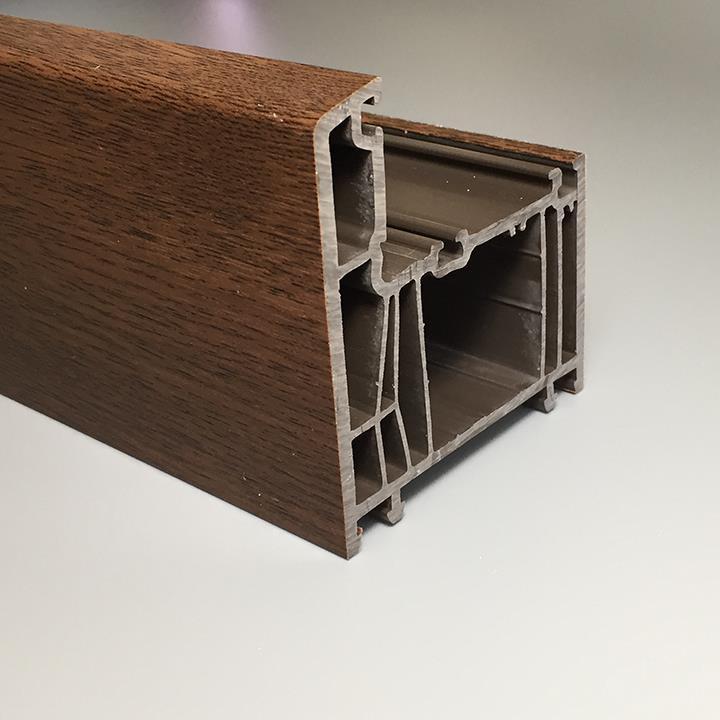 80 sliding pvc profiles drawing pictures: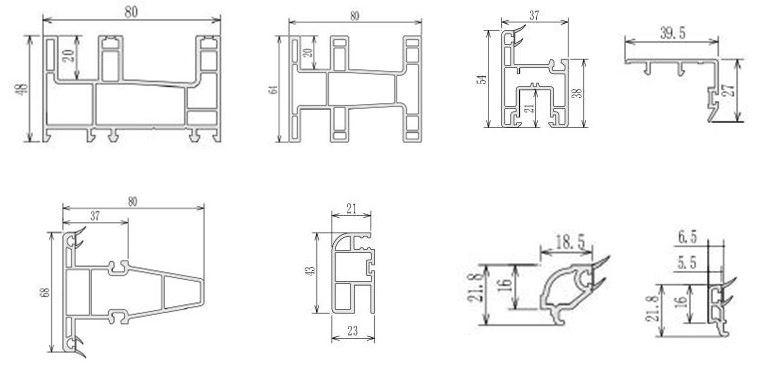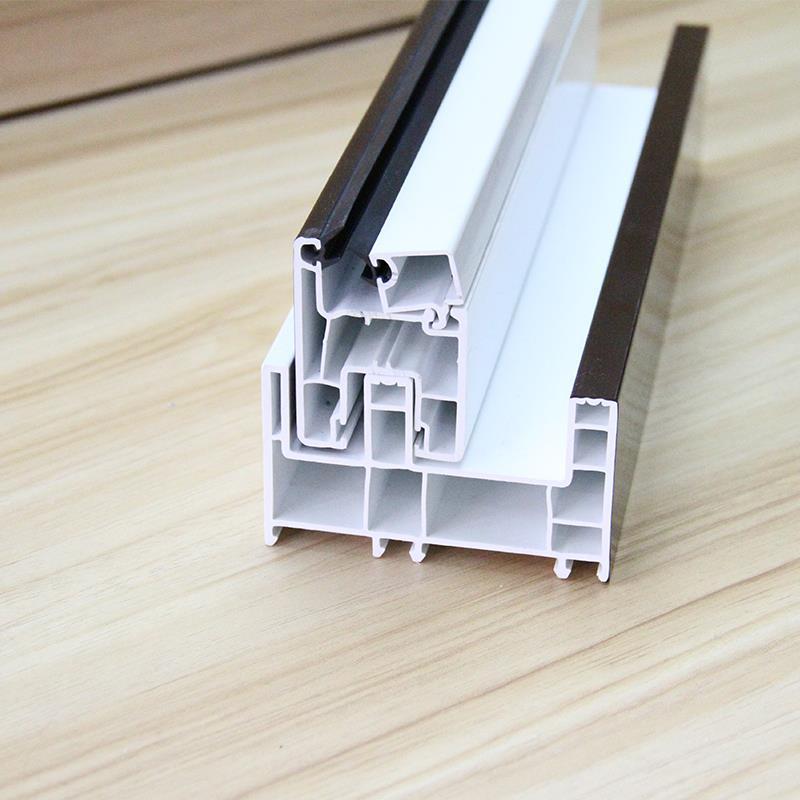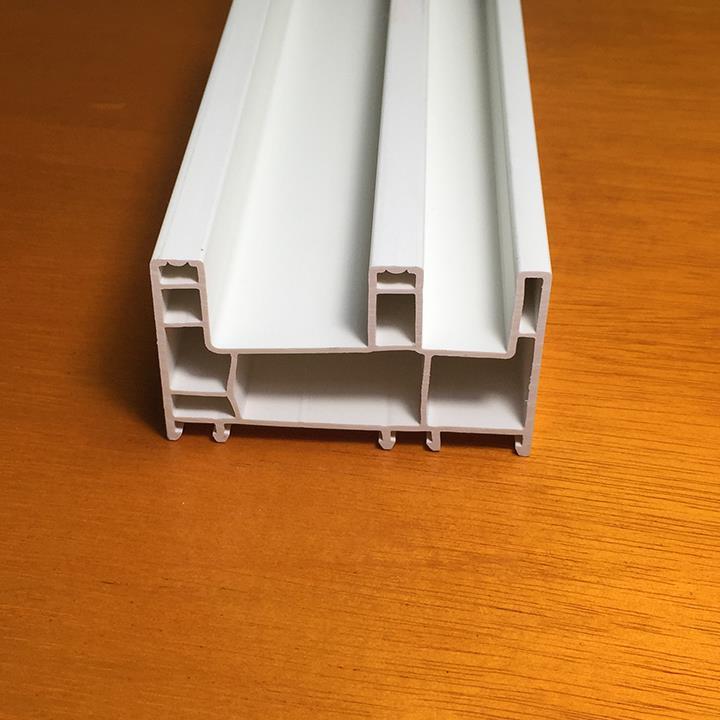 The advantage of the pvc profiles windows and doors :
1.The design of the profile is multi-cavity structure, which improves the temperature insulation and sound insulation of doors and windows.
2. With three EPDM rubber seal, sealing performance is better.
3.Separate drainage cavities with suitable sash profiles and unique top grooves to make the sealing more better.
4. Large size steel lining cavity and the special steel liner which is completely consistent with the shape of the inner cavity. The strength and stability of the window are improved.
5. Through different size glass layering configuration, the choice and installation of different thickness glass are facilitated.
6.The section size design is more reasonable, which meets the force requirements of the window.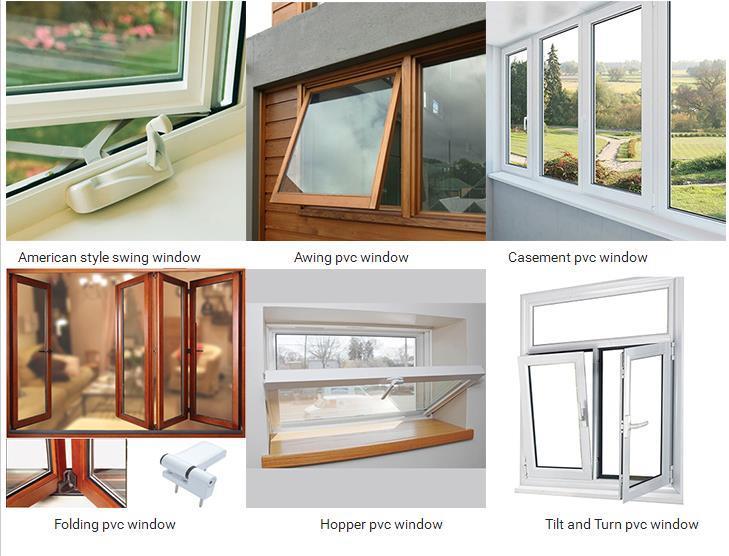 Now not only white color pvc profiles but also the laminated pvc profiles welcomed by the customer :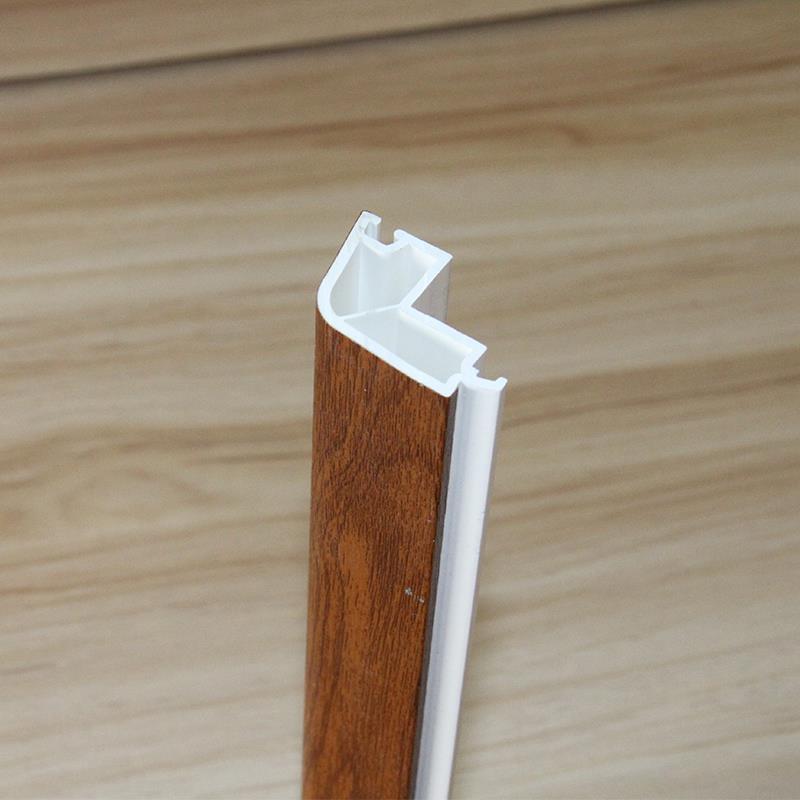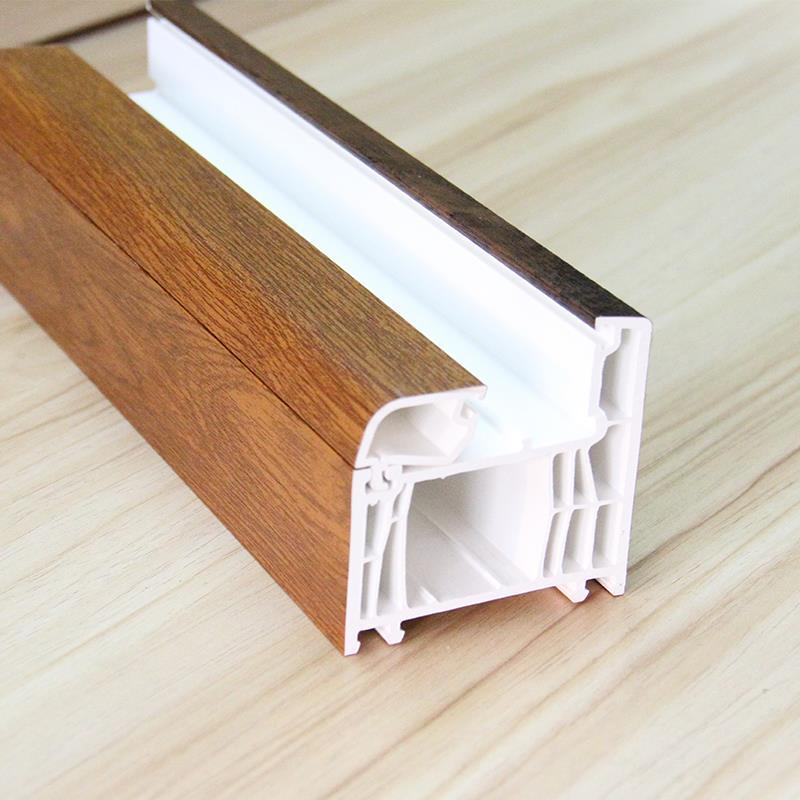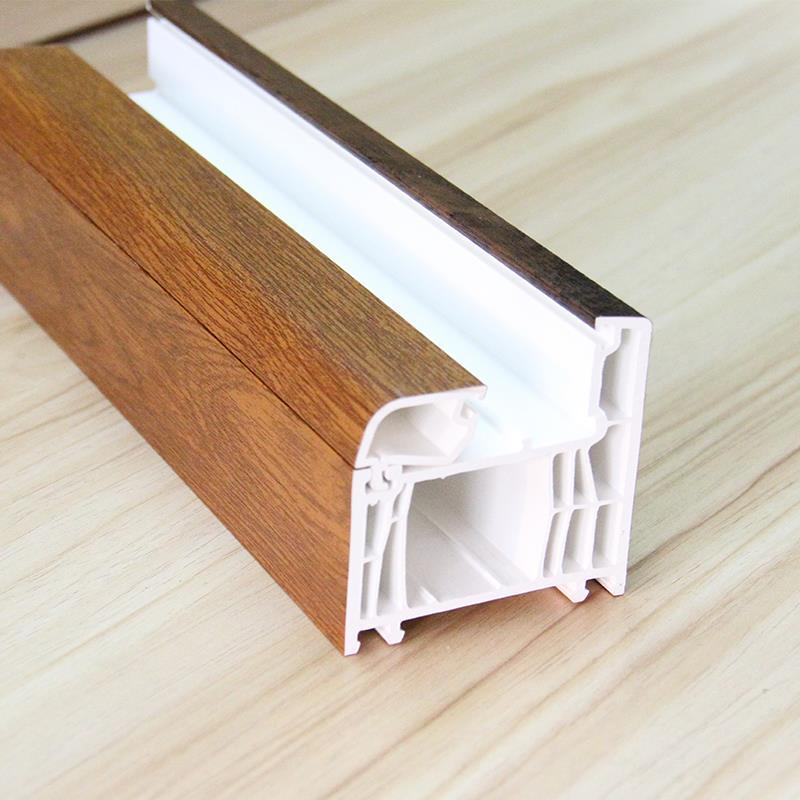 The laminated color film more than 30 colors for you to choose :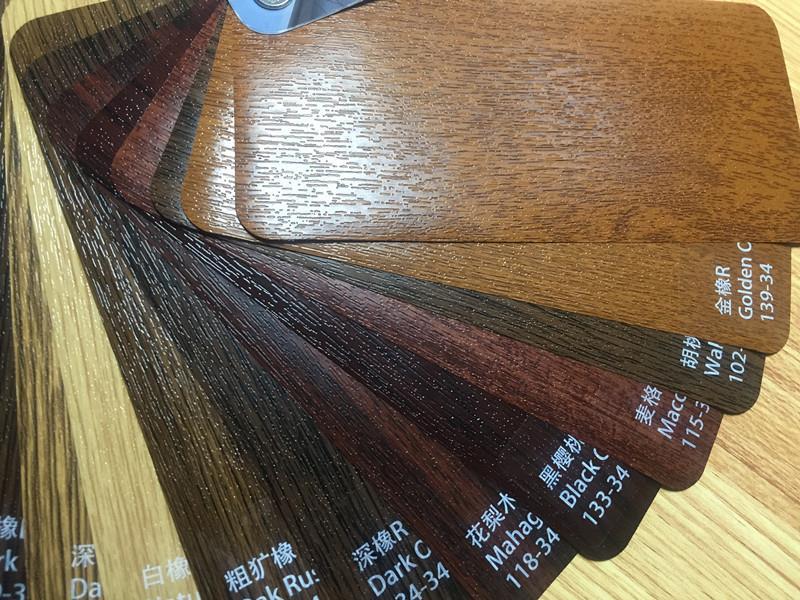 Warmly welcomed to contact us :
whatsapp/wechat:008618615426085