Our lumei construction materials co.,ltd always produce upvc profiles for many years.
Formula: CaZn stabilizer without lead
Certification:CE/RoHS/ISO
Origin:China
Corner Strength ≥2400
NVicat softing point ≥80.2 ℃
Charpy impact strength ≥21.2 KJ/M2
Color White/ grey/ lamanted/ wire drawing etc.
Monthly output:3,000 Tons
MOQ:8 tons for a 20ft container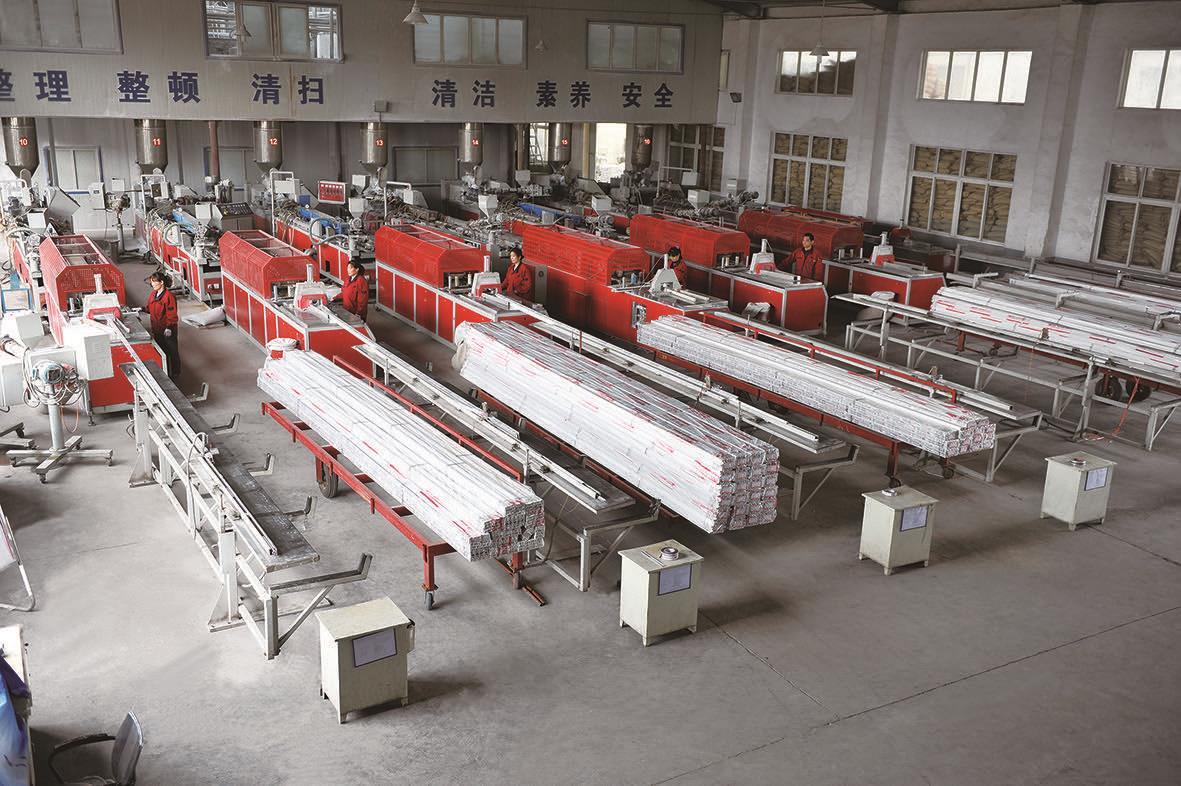 •Strengthen the function of heat retention and noise insulation by the multiple cavity of uPVC profile.
•EPDM sealing rubber improves the sealability.
•Sealing performance get a high level through making a new design including independent drain hole, matched screen sash,unique wool top.
•Working with strong galvzation reinforece steel improves the strength the stability of windows.
•Offering various galzing bead to match the installation of galss with different thickness.
•Reasonable design of section increases the ability of standing high weight.
·         Lumei uPVC profile is made by advanced machines which are operated by over 200 hundred of skilled workers. Our products are well known at home and exported into countries in area of South Asia, Middle East,Europe and Africa.
·         We promise all profiles are made of lead free material and no harm for environment. 
·         Before delivery,finished produts will be under various kinds of testings such as corner strength, anti-aging, anti-UV,drop testing etc.
If  you need upvc profiles for windows and doors welcome to contact me !