Product Description
Our Lumei factory are the one stop-solution supplier of window and door systems.We not only supply the pvc profiles but also the finished windows and doors . For the u-PVC Profiles, Lumei factory's product consists of 60 series casement profiles, 60 series sliding profiles, 65 series casement profiles, 70 series casement profiles, 80 series sliding profiles, 88 series sliding profiles, 100 series sliding profiles, awning type windows, and more. The profile sight surface thickness ranges from 1.8mm to more than 2.8mm and is available in white and double-color co-extrusion (ASA) series products and plastic- aluminum coated series products. We also provide custom designs, according to our customers' requirements.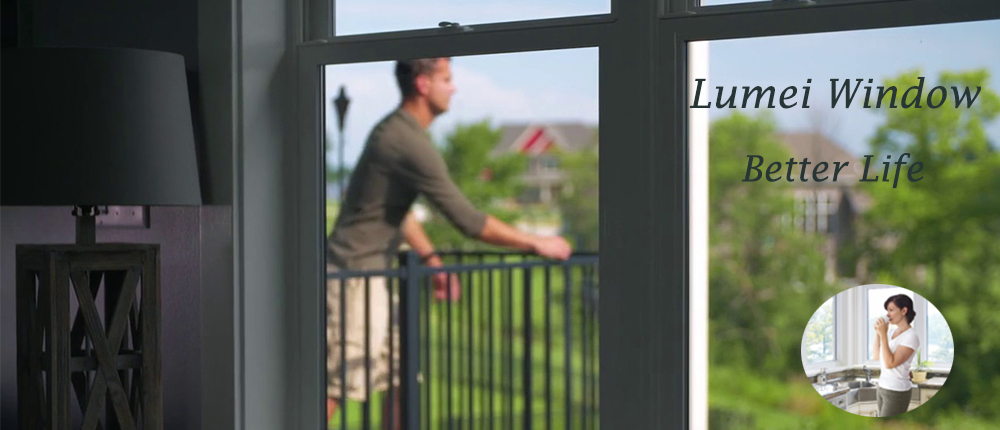 Advanced Features:

• Multi-point locking hardware from Truth Hardware
• Heavy-duty handle from Truth Hardware
• Overlapping screen frame
• Truth Hardware Sash keepers
• Concealed internal drainage system
• Opens to 90 degrees for easy-cleanin
• Standard Preserve™ window film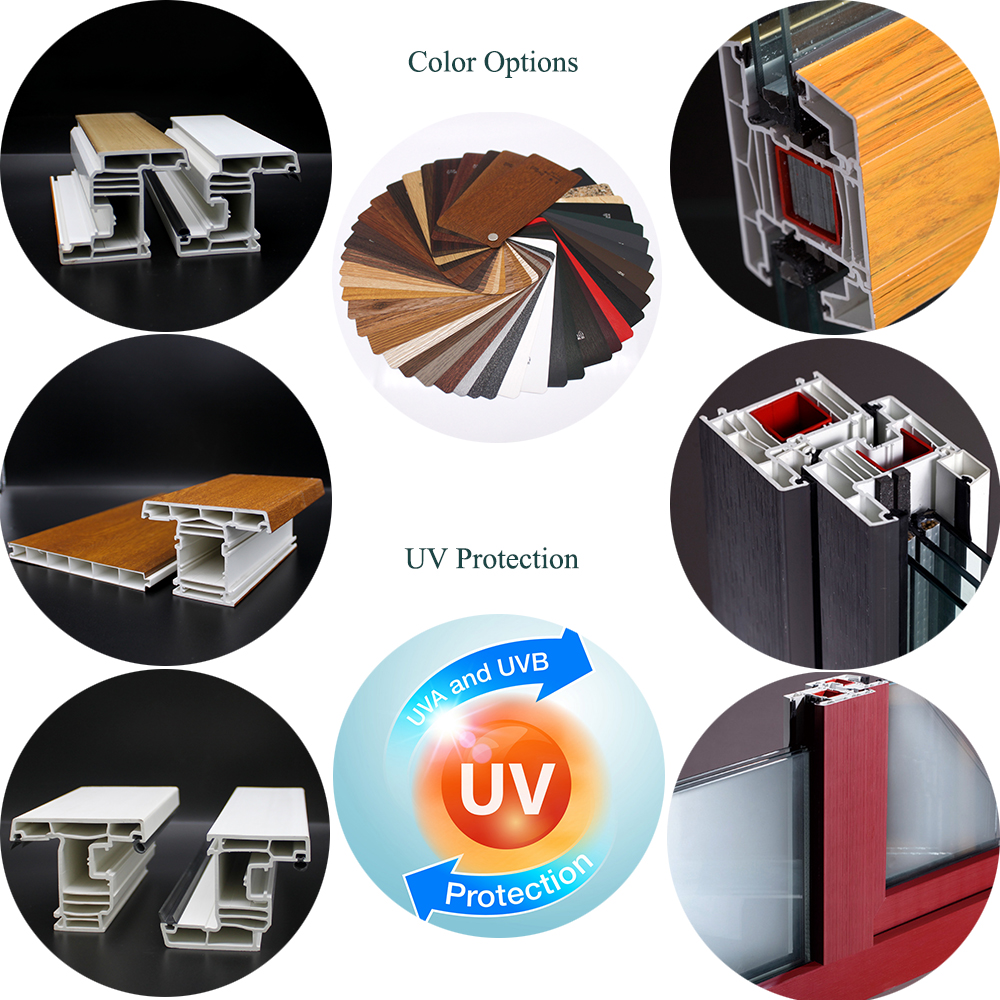 Lumei Windows are designed and fabricated to exacting standards to ensure total home comfort and satisfaction.With computer controlled sizing, precision coupling and years of design experience, We can produce breathtaking distinctive window compositions.Our ability to bend and fusion weld profiles for architectural and geometrical shapes allow unrestricted creativity when planning for new projects.A full range of innovative interior and exterior accessories allow us to address any wall composition effectively.Lumei Windows will dramatically improve the appearance of virtually any home and will maintain their beauty for a lifetime with only minimal cleaning and care.Superior design, state of the art technology and pride in craftsmanship combine to make Lumei Windows the preferred choice of builders, contractors, and homeowners.