Product Description
Lumei uPVC profile industry are one of professional manufacturer for upvc profiles,uPVC Extrusions,Plastic Profiles for window and doors. we supply specail pvc molds design and production.
we support customized-make products according to clients' requests and drawings,for example cold room,pvc profile door,pvc sheet,plastic door,pvc panel etc.welcome to contact us if you have any interesting!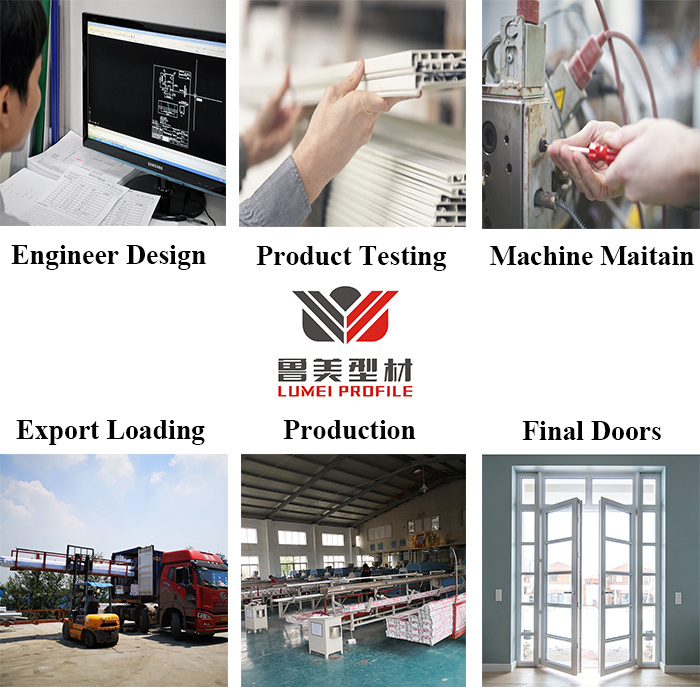 Specifications
1.PVC panel cold room door,Cold Room

2.Good heat preservation performance3. classification: manual or electric slide door, fully-burried door, half or fully-burried double door, half burried with small door, and other types according to customers.

3.Easy to install

Main Applications:
Hotels, hospitals, blood banks, poultry slaughter and processing, aquaculture and processing, mushroom cultivation, agricultural product processing,Fruits and vegetables are also stored in cold temperature, albeit not as low as the temperature employed to save other perishable items.


At present there are several cold storage warehouse logistics which provide blare freezers to the flesh of animals and cold blooded aquatic vertebrates products.
dairy production, pharmaceutical processing and logistics, beverage production and processing, beer production and cooling, large-scale logistics
storage, chemical product cooling, leather manufacturing, injection molding, machine cooling, steel cooling, communication equipment,ship manufacturing and more.

Basic Structure
Cold room door panels are joined together by means of tongue and groove and locked together by camlock on each side of the panel to ensure air tight joints.
* Cam-lock design fastener to install with the cold room tightly and strongly

* Silica gel are used on the cold room door panel edge of the joint parts of each sandwich panel to ensure perfect sealing to avoid the cooling air leakage from the cool roomor moisture inside the PU insulated panel for the best refrigeration and frozen storage result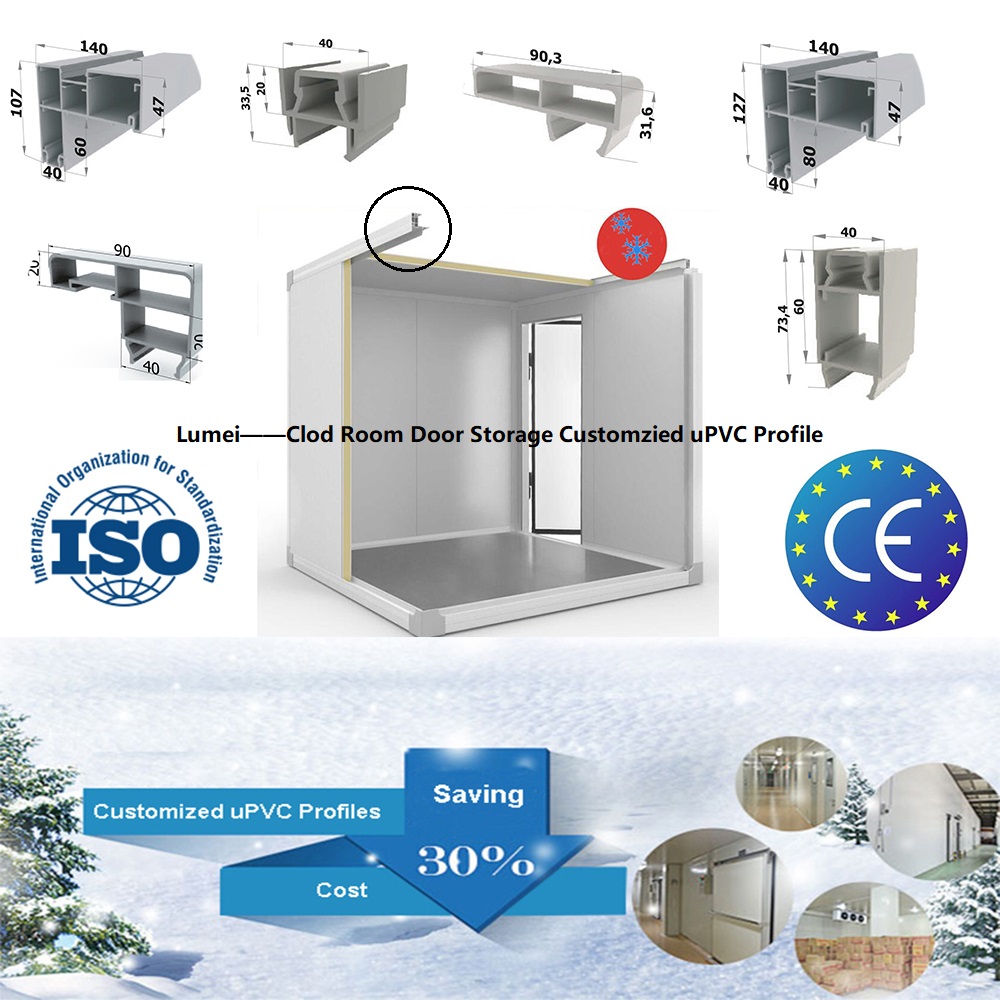 Advantages

(1)Thermal Insulation
Thermal conductivity is extremely low, this low thermal conductivity reduces the energy loss.
(2) the shape and size are stable, not loose, no deformation.
(3) long life, can be used normally for about 30 years.
(4)Sound Insulation
(5)Impact Resistance
(6)Fire Resistance
with self-retardant, will not burn, have self-extinguishing, high oxygen index, up to 40, is conducive to fire prevention. Since the oxygen content in the air is about 20%, the plastic window will not burn in the natural environment.
(7)Weather Resistance
high impact resistance, which withstand long exposure to extreme weather change under scorching sun storm, dryness and high tropical humidity.
(8)Corrosion Resistance
uPVC Profiless are anti-corrosion, acid, alkali, salt, etc., in the wet, salt spray, acid rain, corrosion, mildew, not insects.

(9)uPVC Profiles for cold room door/perfiles de puerta de pvc para cámara frigorífica. Regarding the advantages of uPVC itself, uPVC could work on cold rooms perfectly. The polyurethane used inside of uPVC profiles chambers with a density of 40-42kgr/m3, with 98% closed cells, free of CFC.