Product Description
PMMA on PVC Substrate Co-extrusion Construction Profiles
Lumei has been in UPVC extrusion fields for more than 25 years. During the coextrusion process(PVC & PMMA), the PVC sheets are covered with a thin PMMA ultra-matt layer exhibiting the required high weather resistant & beautiful surface results. How did Lucite International achieve the right impact resistance and melt flow? This requirement is to improve the impact resistance while improving the melt flow (normally a higher impact resistance leads to a lower melt flow). To achieve this objective, Lucite International manufactured an impact modifier for use in conjunction with the PMMA material and specifically formulated this to give a higher melt flow and rheology suitable for coextrusion onto PVC substrate.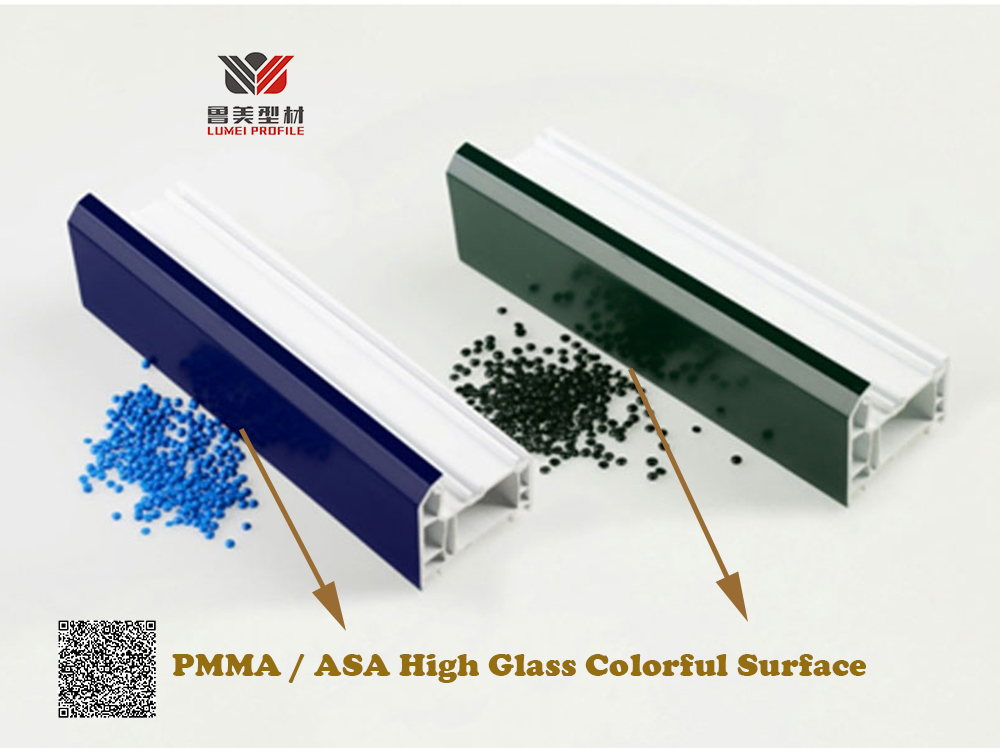 By doing this, Lumei Construction Material system provided a cost effective solution which did not involve any capital expenditure on new processing equipment to the customer, or require any further secondary processing operations.
Different colors for customized PVC & ASA co-extruded uPVC profiles. Since ASA has great color stable property, it help to used widely in its colorful surface. About the Co-extruded color, we can match it by Panton or RAL color code or just a small pieces of sample. All the above color can be customized by Lumei uPVC profiles.
uPVC Sash Windows Grey uPVC Windows Triple Glazed Windows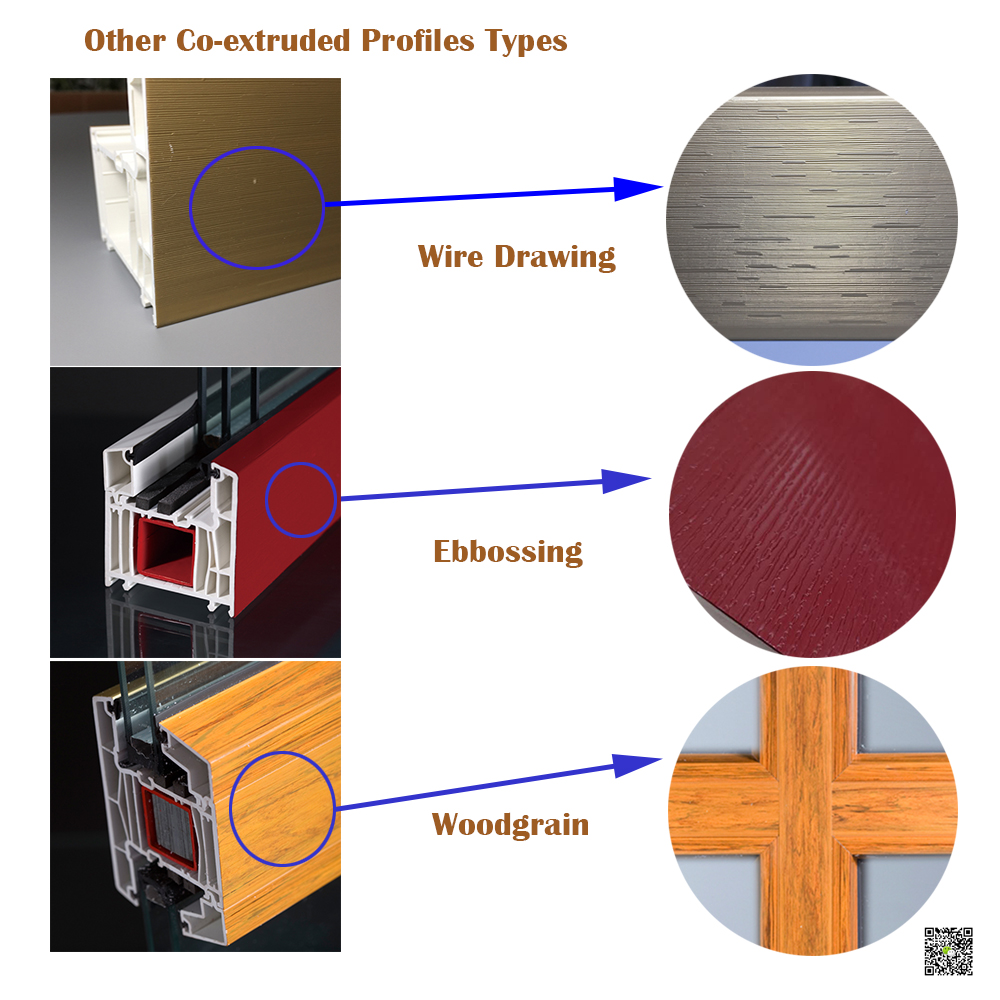 Product Features for PMMA on PVC Substrate Co-extrusion Construction Profiles
1. Good extrusion processing performance and surface gloss;
2. Heat-resistant stability, match the host product processing cycle;
3. Excellent fusion, weather resistance, resistance to tear.
Pvc Window Profile Pvc Door Profile PVC Window Frame
Door Frame Profile Aluminum Clad Windows Double Glazed Windows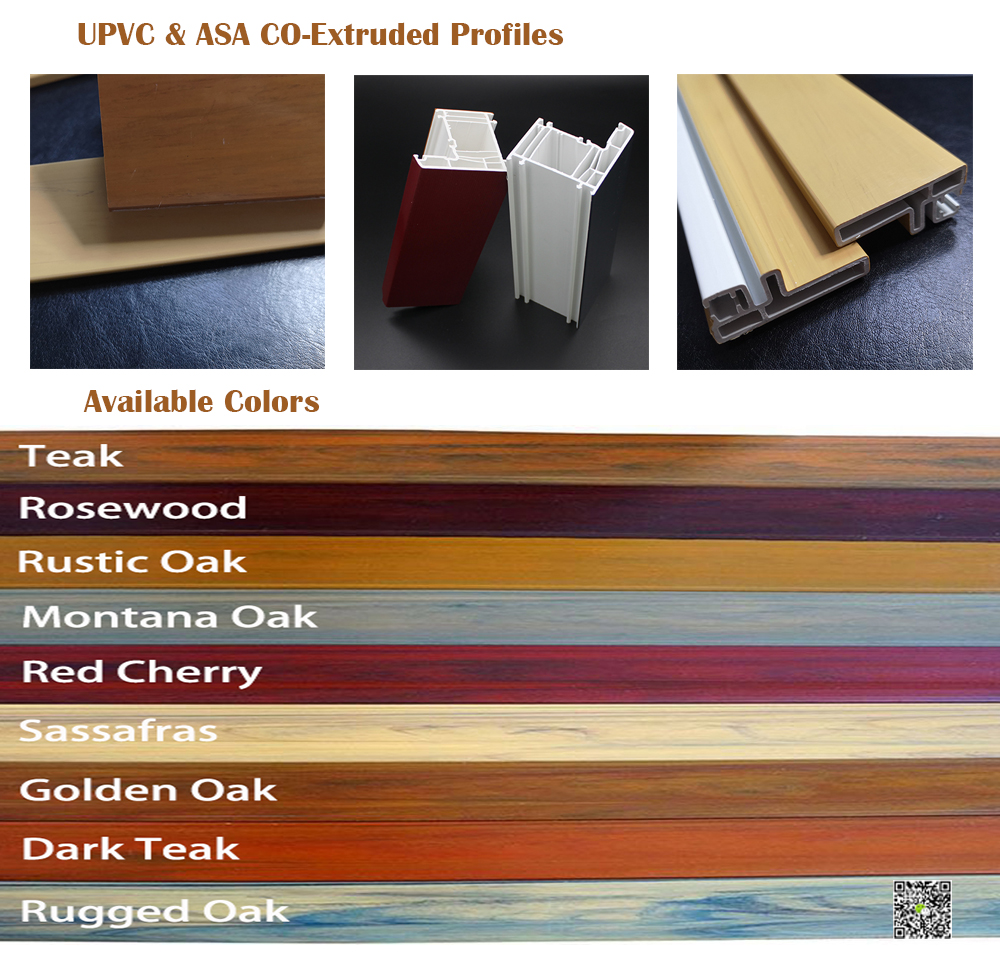 No.

Properties

Data

1

Corner Strength

≥

2400 N

2

Vicat softing point

≥

80.2

℃

3

Certification

CE/RoHS/ISO

4

Origin

Jinan, China

5

MOQ

5 Tons or 20GP

6

OEM

Available

7

Lead Free

Available

8

Monthly output

500 Tons

9

Weather Resistant

≥ 8000 Hours

10

Formula

100% virgin PVC resin, CaZn stabilizer & other additives
Coloured uPVC Windows Tilt and Turn Windows uPVC Sliding Windows uPVC Casement Window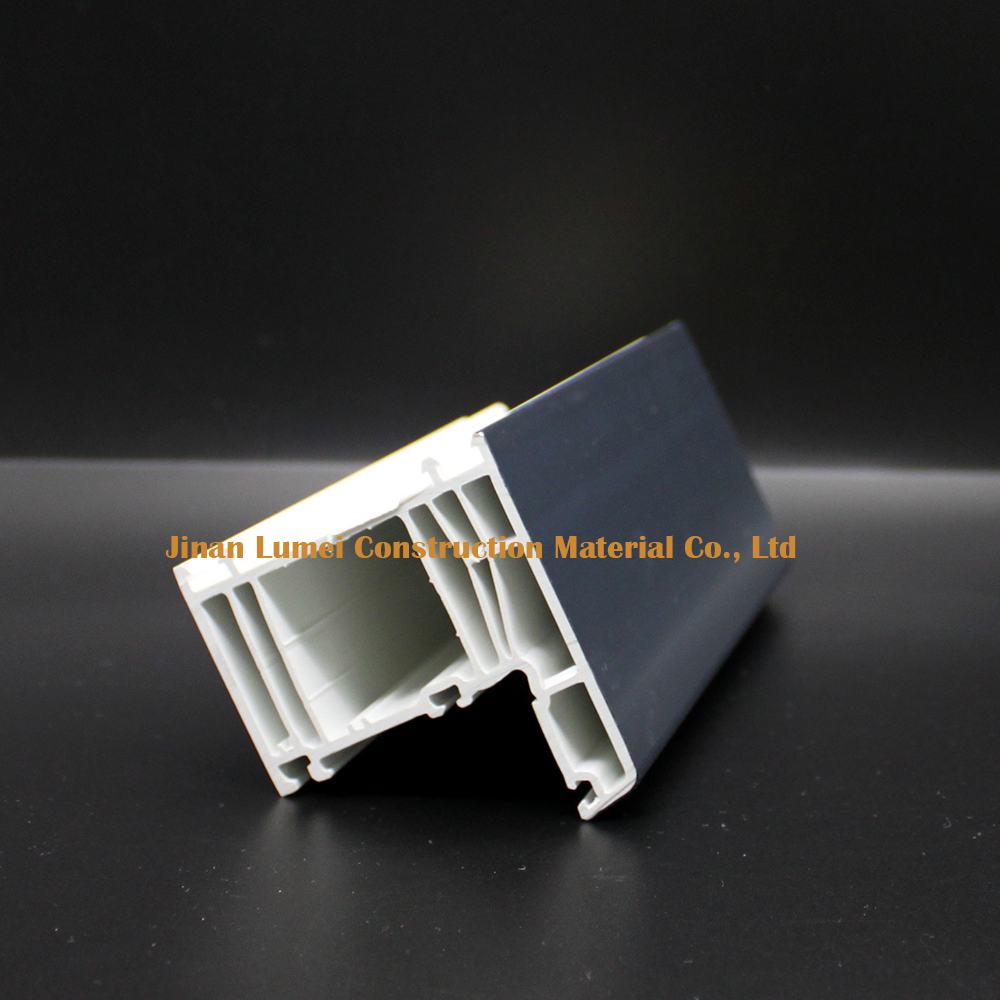 Except PMMA, ASA is also excellent for co-extruding on PVC Substrate.