Product Description
Is your business searching for a supplier of high quality UPVC Windows and Doors? LUMEI UPVC is a manufacturer of many quality windows and doors, such as UPVC sliding Windows and upvc patio doors,upvc casement window,upvc stable doors,upvc french doors,Aluminum windows and doors, screens and shutters, Aluminum cated upvc windows and doors etc. We also supply uPVC Profiles accessories machinery products for your choice! We are Located inJinan Shandong province of China, if you purchase from us, we offer many additional convenient services, all of which cannot be easily provided by other windows and doors suppliers.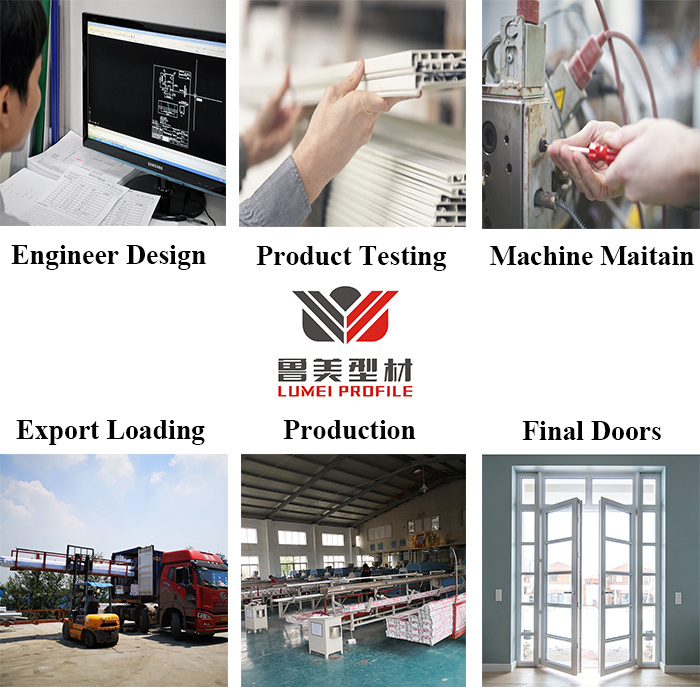 uPVC casement windows from LUMEI have the following features:
Multi-chambered frame and sash extrusions for superior strength and insulating properties
Frame and sash reinforced for easy fastening of hardware and increased rigidity
Heavy duty hinges that are baked powder coated for maximum durability
Multi-point stainless steel locking device for enhanced security
Fusion welded frame and sash corners for strength and durability
Hurricane resistant
Theft resistant
Geared with 4-bar hinges made from heavy duty stainless steel
Screens included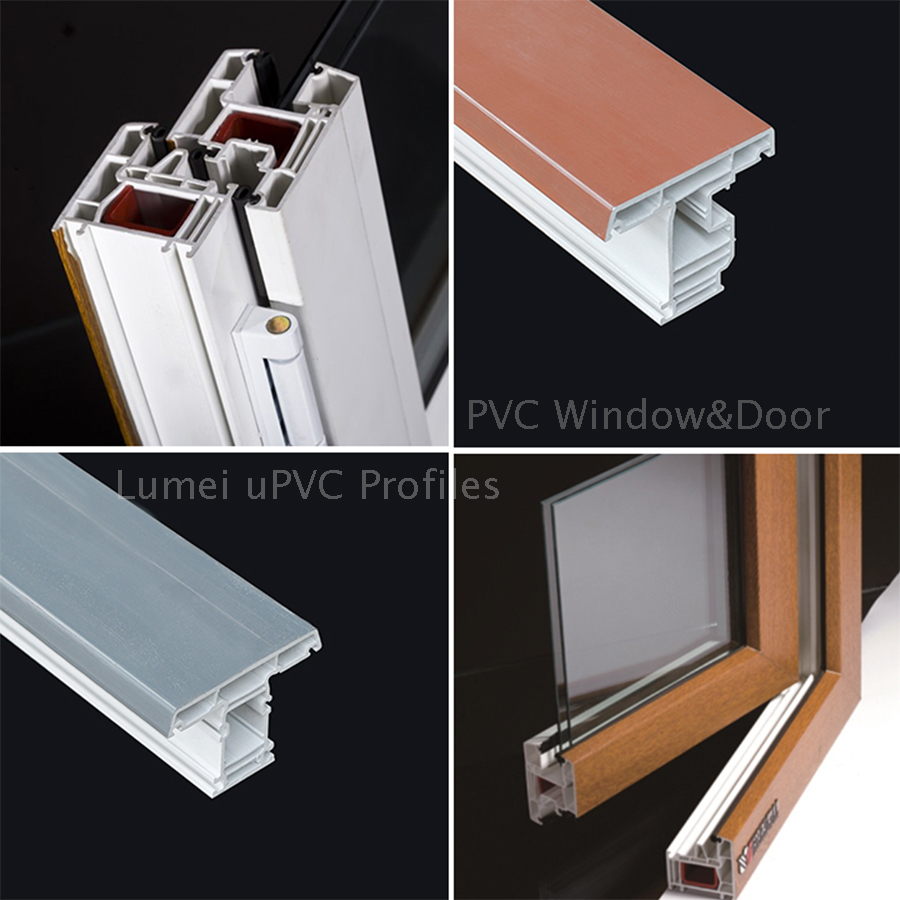 Laminated Films uPVC Profiles Products Advantages:
The best choice for design of building facade door and window curtain wall
High Weather Resistance PVDF+PMMA:
1,First layer of transparent PVDF+PMMA,Adding a pigment that reflects infrared rays reduces the absorption of heat by the monochromatic and wood grain film and reduces the temperature difference between the inside and outside of the substrate.
2,Water-based in print pattern
3,Colored pvc film with polymer plasticizer,stable and undissociated
4,Performance: Effectively prevent the substrate from heating and deforming under strong illumination, improve the structural stability of the substrate, prevent aging, prolong the life cycle of the building part of the film, and effectively improve the energy efficiency by strengthening the airtightness of doors and windows.
Application:
Products can be coated on the surface of synthetic plastics, louvers, roller blinds, siding, railings, sunrooms and garage doors to protect these materials in outdoor applications. The diversified surface can achieve the most colorful architectural design in color and texture, meet the different architectural styles and individual decorative requirements of colleagues, and also protect the forest resources, is a green decorative outer membrane.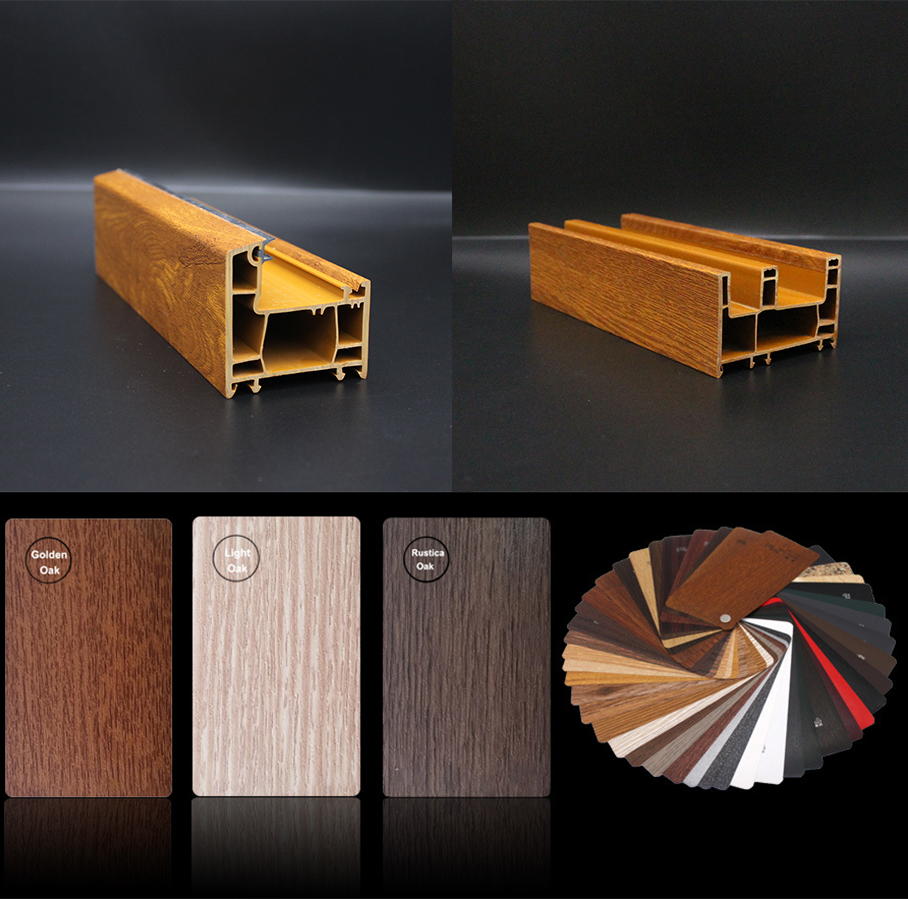 uPVC casement windows are attractive and durable. They can be hinged either on the left or on the right, and they`ll swing open to the outside, or toward the inside for easy cleaning.
This type of window is the very best when it comes to providing ventilation for your home, because you can actually position them in such a way that they can catch a breeze and direct it into your home. Imagine relaxing on a pleasant summer day as the gentle breeze brings the scent of the outdoors into your living room, or sleeping the night away as your bedroom fills with clean, fresh air!
If you have any needs of our products ,whatever upvc profiles,finished upvc casement window upvc sliding windows upvc patio doors upvc stable doors.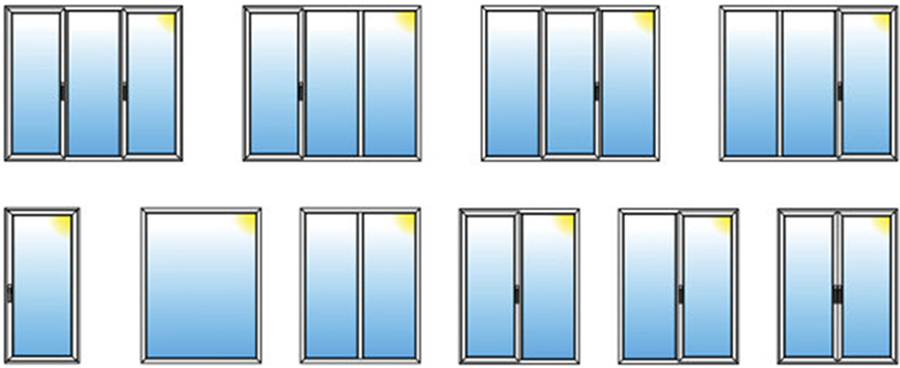 Products certification
--Lumei upvc profiles are lead free and all of products are ensured by CE/RoHS/ISO9001 Certification
--Lumei upvc profile are 100% raw material 100% recyled materials .Really environmentally friendly
--Lumei upvc profile have special products have been added, and a sufficient amount of UV absorbers, titanium dioxide, has been added to achieve anti-aging, anti-oxidation and anti-ultraviolet effects.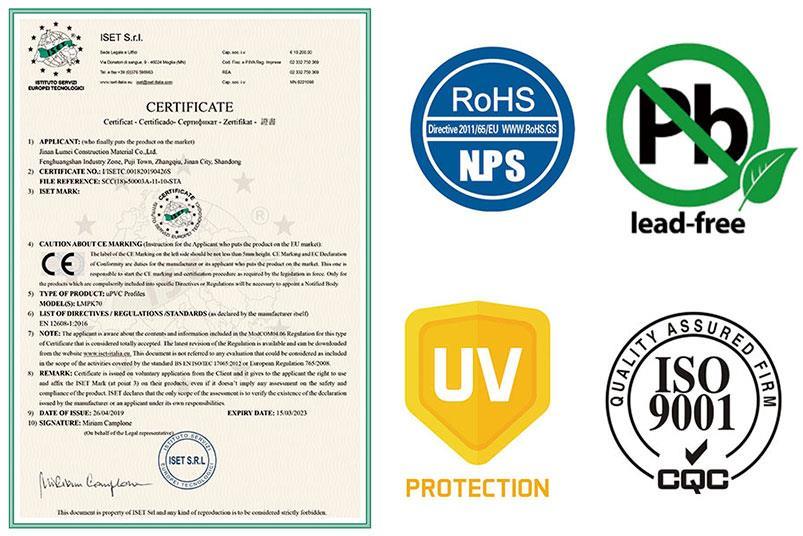 Our profiles solve change color this problems. our profiles with uv-resistance white color /gray color/black color/ASA techonology extrusion colors etc.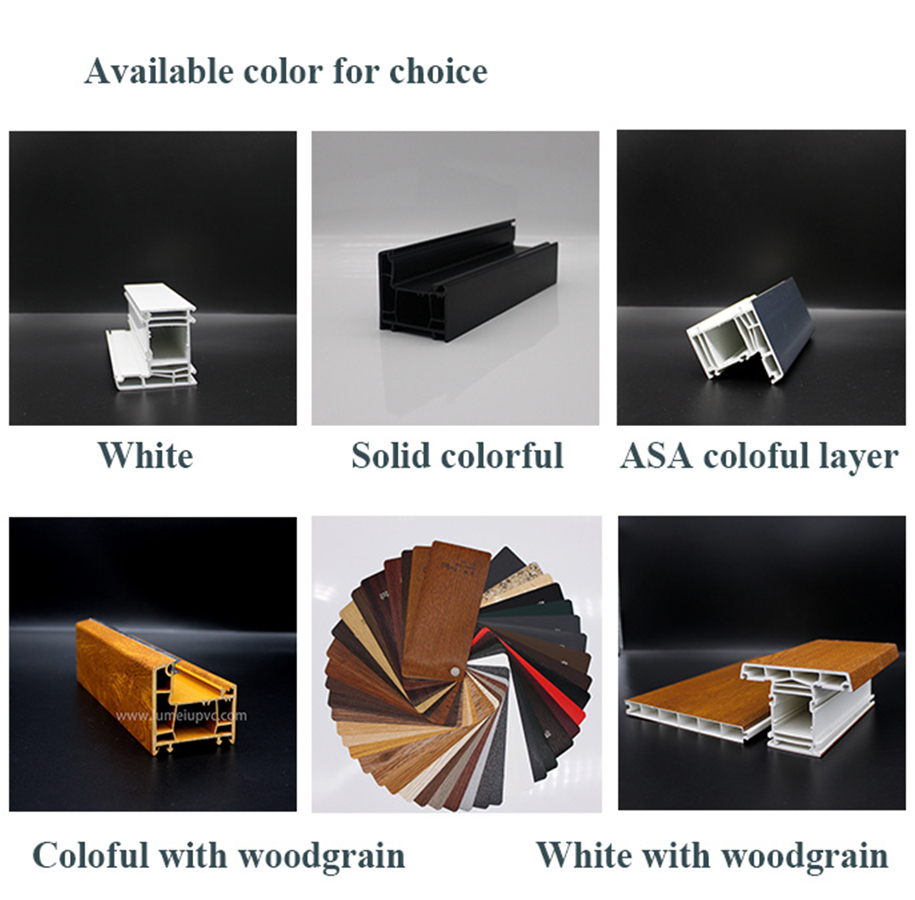 Our Services
--Pre-Sale Service
Professional advisory : Provide professional information platform.
Live demonstration: Training in the use our products .
Inspection measurement: Combined with the actual environment ,measurement ,for the most reasonable design scheme.
Professional design : According to the requirements and our experience in the design of a variety of solutions.
Honest quotation: Plain code marks a price ,the pursuit of win-win with customers.
Modify solution :Let your satisfaction is our pursuit.
Home sign :Let your peace of mind and effort is our responsibility.
--Service on Sale
Sale service mainly to coordinate schedule with party a to ensure the quality and time limit for a project ,
doors and windows packaging,special professional inspection ,installation,commissioning ,inspection on a regular basis.
--After -Sale service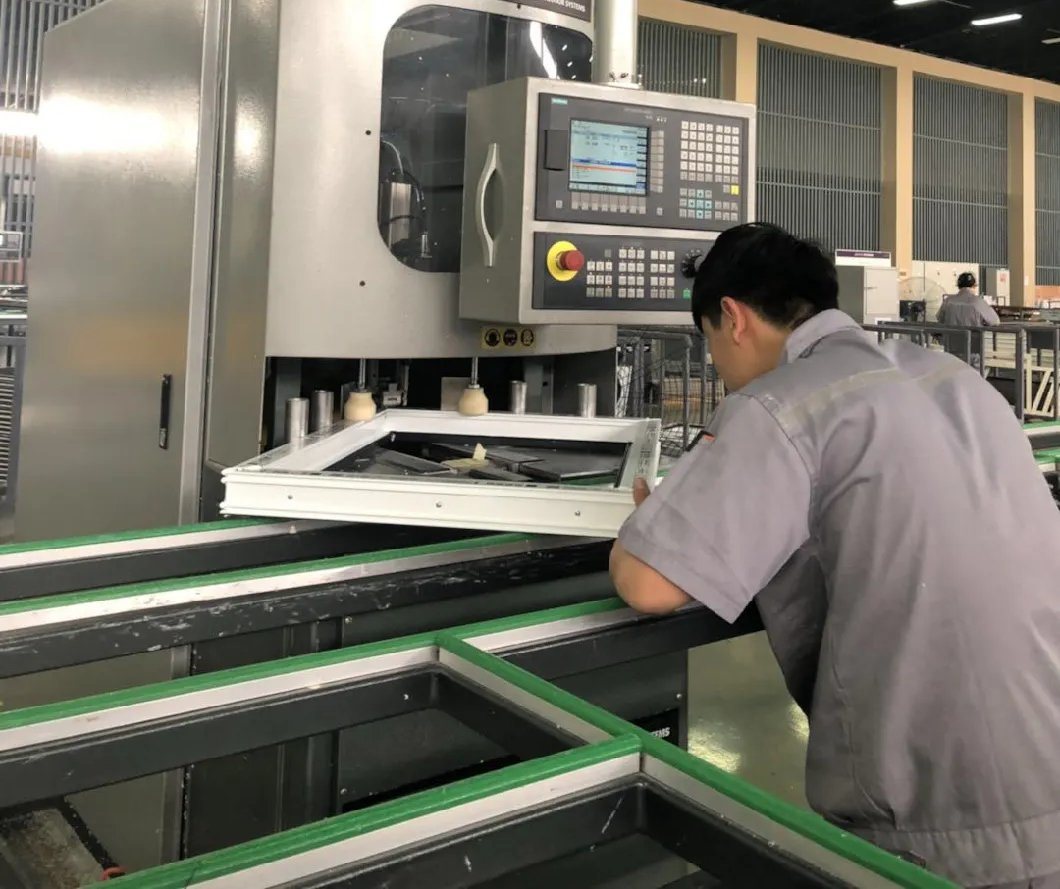 --The content includes :
1>The doors and windows hardware fitting are not open and flexible.
2>The sealing strip is not flat,off tank,curling .
3>Drainage holes ,the pressure balance channel is not smooth.
4>Construction sealant peeling off the trough.
5>Fogging phenomenon of hollow glass interlayer in the winter.
If you have any needs welcome to here!