Product Description
U-pvc profiles are economical, highly durable and eco-friendly. The highest quality u-PVC is produced by the correct combination of stabilizers, pigments and filters.
This high quality modern u-PVC door and window is far superior to any aluminum, steel and wood system. u-PVC windows have the characteristics that make them ideal materials and provide higher quality, durability and efficiency. The possibility of air, water and sound leakage is eliminated by its special sealing system.
u-PVC is a very poor thermal conductor and is therefore an excellent insulator. u-PVC doors and windows will not rust, corrode, and do not need to be painted. Compared with other materials, it has various advantages such as waterproof, termite prevention, economy, maintenance-free, and easy installation.

u-PVC doors and windows can be used in a variety of buildings, regardless of their height. Due to its thermal expansion coefficient, such doors and windows are easy to operate even under any weather conditions.
All colors white/gray/black/wood laminated uPVC profiles for your choice!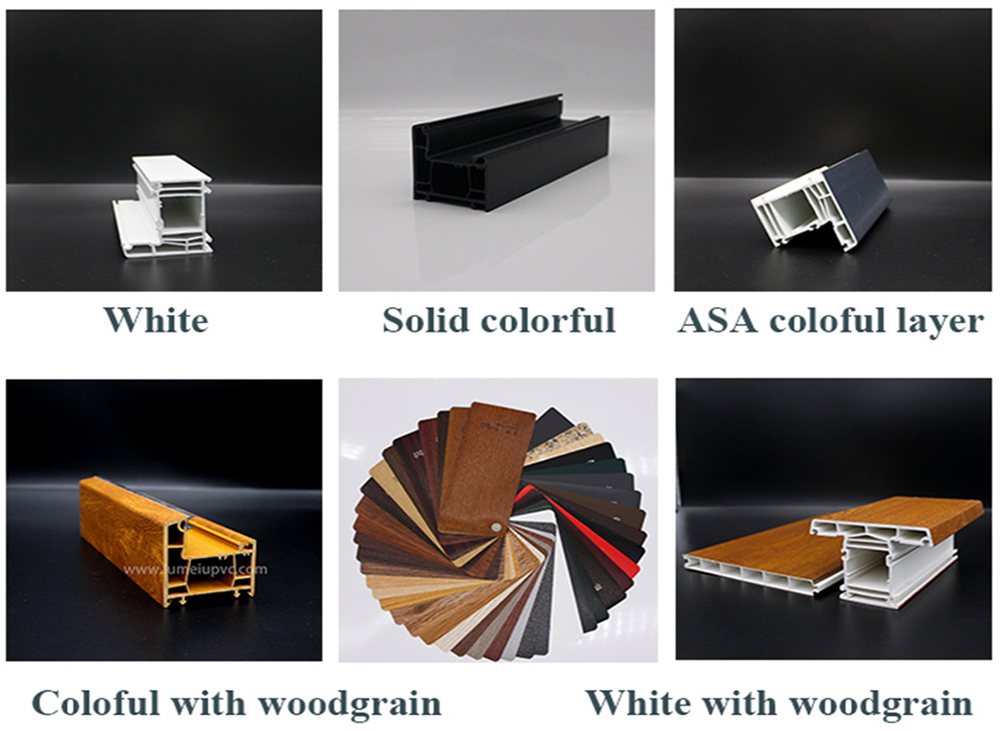 PVC-U has high electrical insulation

Minimum air filtration

Airtight weather stripping provides maximum sealing

Excellent fire performance

PVC-U material is an excellent fireproof material

High precision

PVC-U materials can be machined accurately, and length and width measurements can be tolerated +/- 3 mm.

Beautiful appearance

PVC-U windows have a smooth surface and welded corners, with an optional color combination (laminated or painted) for an excellent appearance.

Excellent weatherability

Excellent water resistance

Corrosion resistance

PVC-U windows are protected from acid, alkali, exhaust and salt

Impact resistance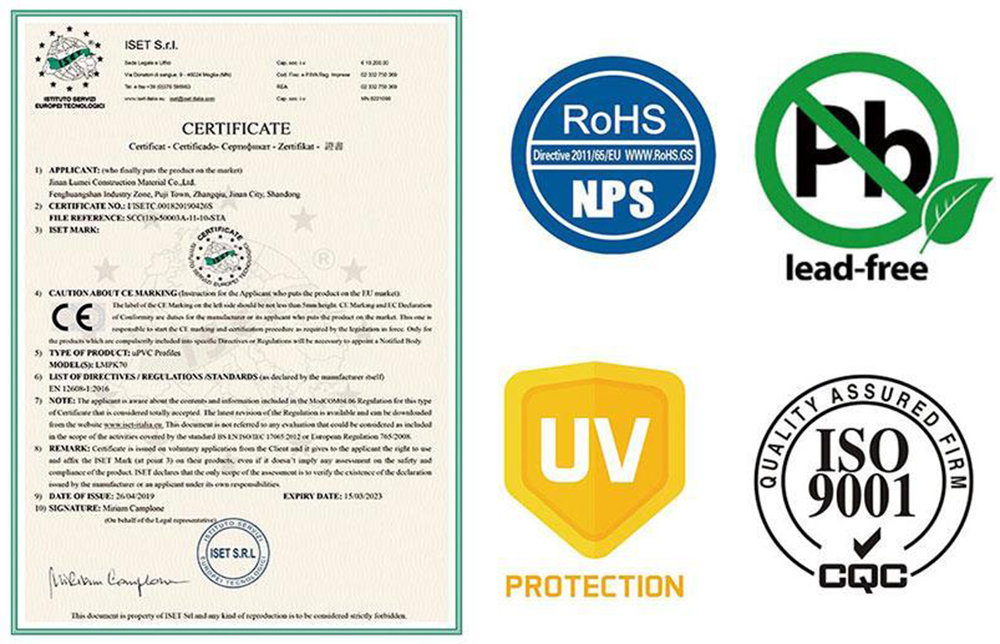 all types windows and doors can supply for you: casement windows and doors,swing windows doors,sliding windows doors,upvc stable doors,upvc sash windows,upvc patio doors,colors upvc windows and doors,double glazing window ,triple glazing window,wood laminated rays windows doors etc.