Product Description


Plastic pvc profiles windows and doors with UV resistant uPVC window and door , updating faded paintwork is taken off the to-do list.
Why choose this uv protect material for upvc profiles ?
Unlike other window and door frame materials, uPVC will not warp, peel or crack under the stress of hot weather. Many people are worried that because uPVC is plastic, it will melt when temperatures become too hot. But uPVC is made from more durable plastic than your average shopping bag. We reinforce our UPVC frames with steel for extra strength, resulting in a strong window and door system.
All our 60mm casement upvc profiles windows and doors with high uv resistance ,we have the certificate of this 6000 hours checking no change color ,we guarantee 10-15 years white color no turn yellow .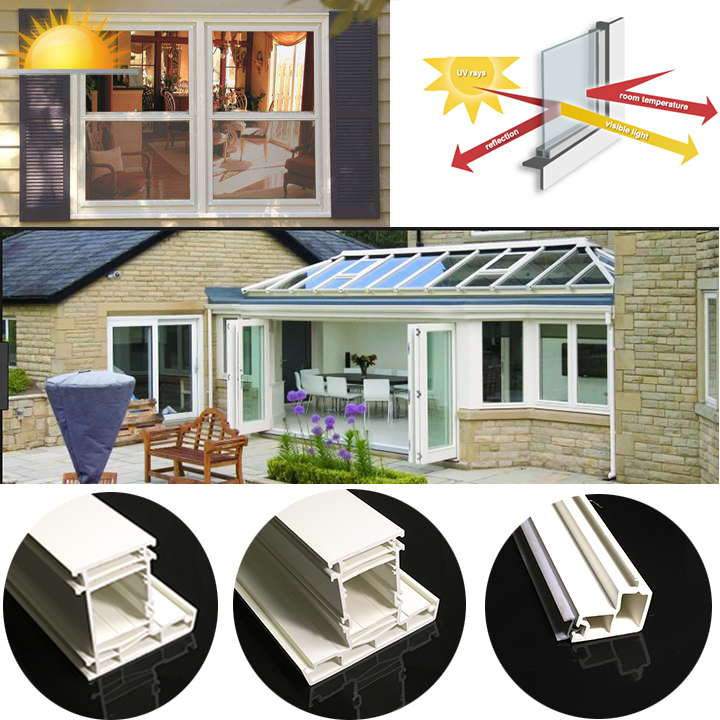 uPVC profiles without reinforcement are subject to distortion. To avoid preventable damage, we always reinforce all our windows and door frames with aluminium or steel, according to customer requirements. The internal metal extrusion makes the frame stiffer, so the frame will not warp or twist under heat or pressure. That is why we suggest to use the high uv resistance upvc profiles .