Product Description
Plastic PVC Profile Extrusion For PVC Window
Quanlity pvc window and door system
Lumei PVC windows and doors, which are frequently preferred in old and new projects and constructions, are manufactured from PVC profiles produced from durable and highest quality components that can provide high level insulation in our plant.
The processing is easy, the productivity is high and the cost is lower than the aluminum and wood joinery.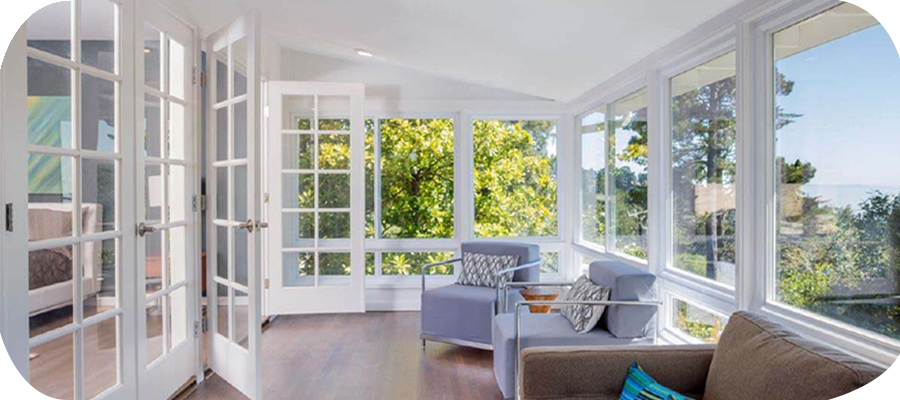 Lumei is one of the biggest factory upvc profile manufacturer in China .We manufacture wholesale upvc profile and export to many countries ,including 60 casement PVC window profile and 80 sliding PVC window profile..We have low price PVC window profile but good grade upvc window profile for export ,and all our PVC window and door are with certificates.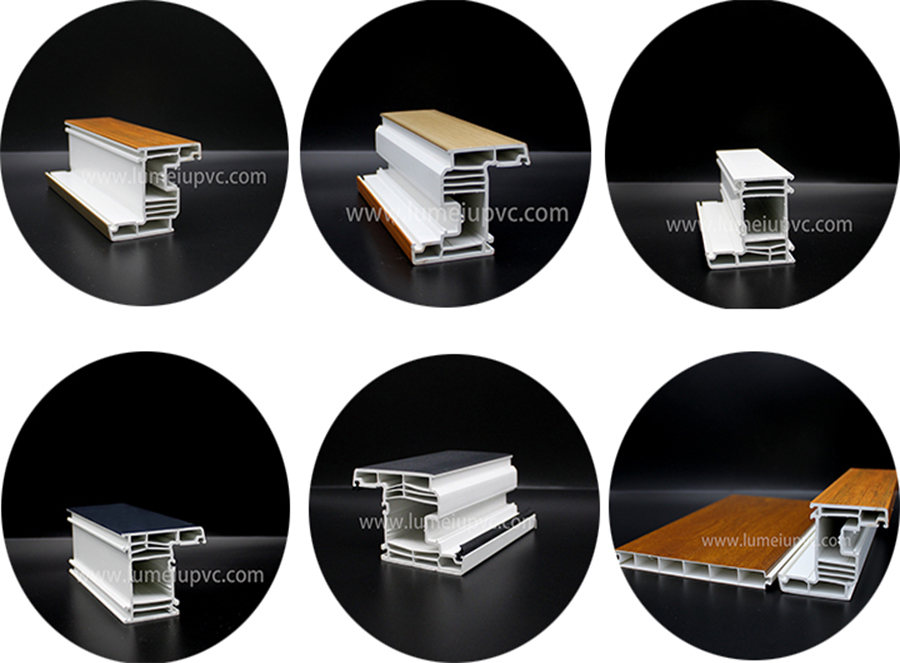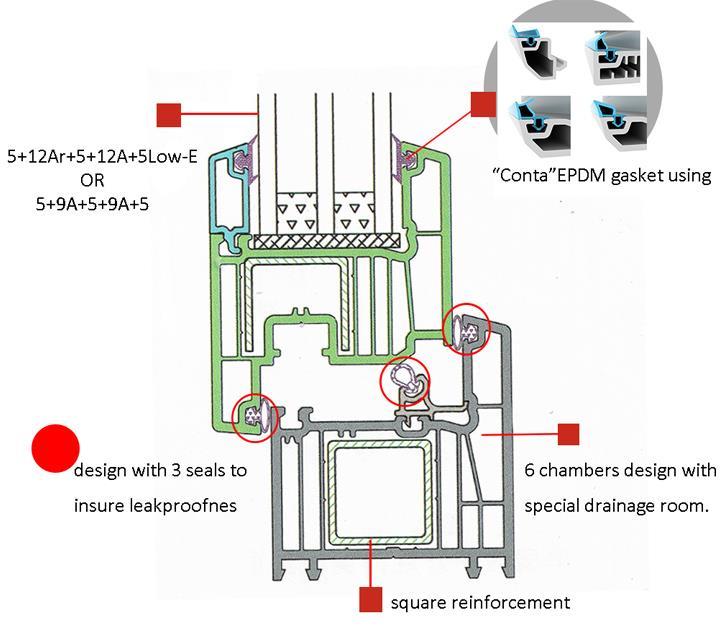 High UV protections profile
Our products are specifically built to withstand harsh weather conditions and protect from strong uv exposure so there is no compromise in the uv resistance of the product even under the strong sun! Our upvc profiles are especially uv resistant windows treated with titanium di-oxide 5.94%; this ensures that even years of exposure to the sun will not deteriorate them. Uv resistant is a great benefit especially in tropical countries like India where the sun is always strong and the danger of overexposure to harmful uv rays is always high. This is also one of the factors that lead to the low maintenance requirements of our products and makes them so popular universally!


All profile will be made by leadfree formula and meety CE&ISO9001 certificate.