Product Description
uPVC folding door Profile to fight the challenge of space crunch, Lumei uPVC window and door system brings you their signature product Bi fold doors. These doors are known to open up massive openings resolving the space constraint issue almost instantly. The Bi-fold doors posses 2 to 7 leaves which can be folded and stacked upon each other in a corner giving away a huge space for other usages. The presence of 4 wheels and 2 nylon guides enables smooth operation of these bi-fold doors. These Bifold doors can be opened both inwards and outwards adding more comfort to the users. These doors are 10 times more secure than the regular doors. These unique doors available in 3 colours ,can be installed in the balconies, gardens or even for partitioning a room.
Key Features
Based on the model of these uPVC Doors they can be made to slide and fold in either direction.

Bifold doors allow natural daylight and fresh air to create pleasant atmosphere.

With ultra-slim sightlines these create sufficient space for balcony purpose.

Weatherseal bi-fold doors are energy efficient and have high standards of security features.

Operates smoothly in all weather conditions and does not rot or rust.

Extra strength and security with Fusion welding of Frames and sash.

Hidden running gears at top and bottom of the concealed track to avoid jimmying.

Insulation towards dust, noise, rain and Air pollution.

TPEs gaskets for Slip resistance, weather resistance, ozone resistance, shock absorption, flexibility, sound ,insulation and soft texture.

4 chambers of the pvc profile with acoustic insulation.

Aesthetically pleasing

Relaxing presence

Prevents all kinds of pollution

Best for Banquet halls, partitioned balconies, veranda and partitioning large space

Double sealing of TPV gaskets to increase thermal and sound insulation

No possibility of finger trapping with safety gaskets between the doors

Multi-point locking mechanism for security

Best space-saving alternative.

100% open space for ventilation

beautiful appearance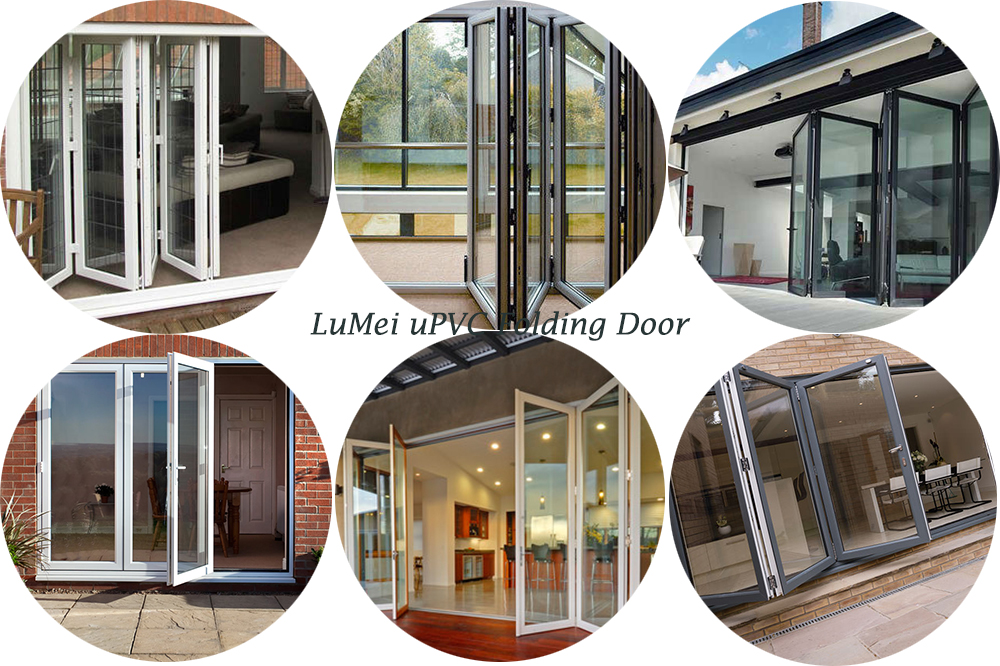 uPVC Folding Door Hardwares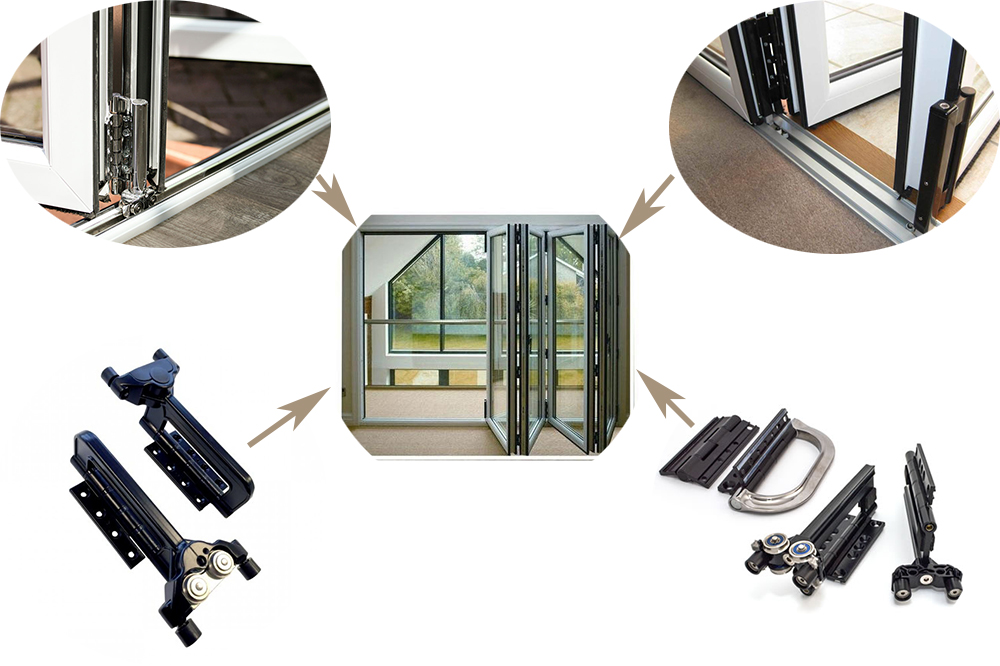 In order to meet the global requirements, Lumei is completing its international product range with the Streamline 60 casement uPVC Window system. Streamline 60 is a window system with a construction depth of 60 mm, opening to the outside.
The innovative uPVC Window Door profile offers an outstanding protection against heat transfer due to the material`s excellent thermal insulation properties. Therefore, the innovative system Streamline 60mm help effectively saving energy cost. Multi chamber CustomPVC profiles, sealing gaskets and the possibility of using range of glass options makes the PVC window impenetrable for sound. The smart product design of the 3-chamber profile offers optimal protection against wind and weather. The same steel reinforcements can be used in both the PVC Window frame and sash Profile , which represents a significant advantage for processors in storage and handling.
The PVC Window Door system is perfectly suited for international markets due to the special and high-quality hot country formula.

Certificate