China factory plastic pvc extrusion profiles for pvc windows and doors 
The 70 line is used to make double contact windows and was specially designed for the extreme European climate, where there are temperatures below -20 ° below zero. With profiles of 70cms wide, 6 thermal insulation chambers and galvanized steel reinforcements, it delivers high performance in terms of thermal and acoustic insulation. All its profiles come with built-in TPE gaskets, a compound that can be welded together with the window. The 70mm line complies with all European quality standards and has been subjected to the most demanding test tests, which ensures a reliable and top quality product.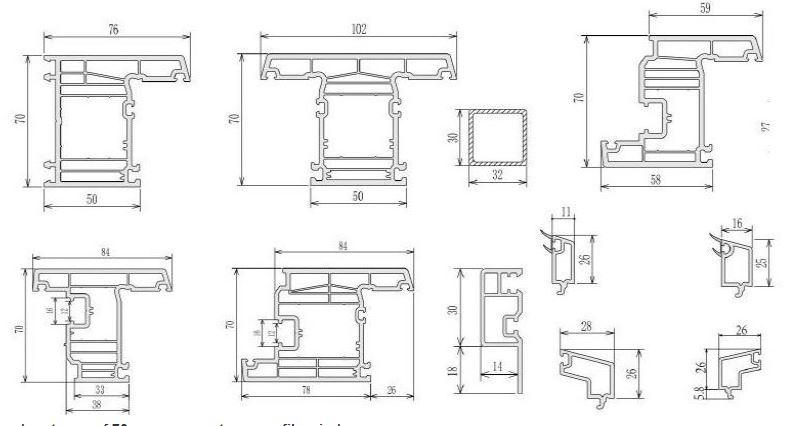 SEE TECHNICAL DATA SHEET
RETURN
Profile width: 70mm
Number of Chambers: 6 Ad
Air permeability: 4 m3 / h cm
Impermeability: 9A Class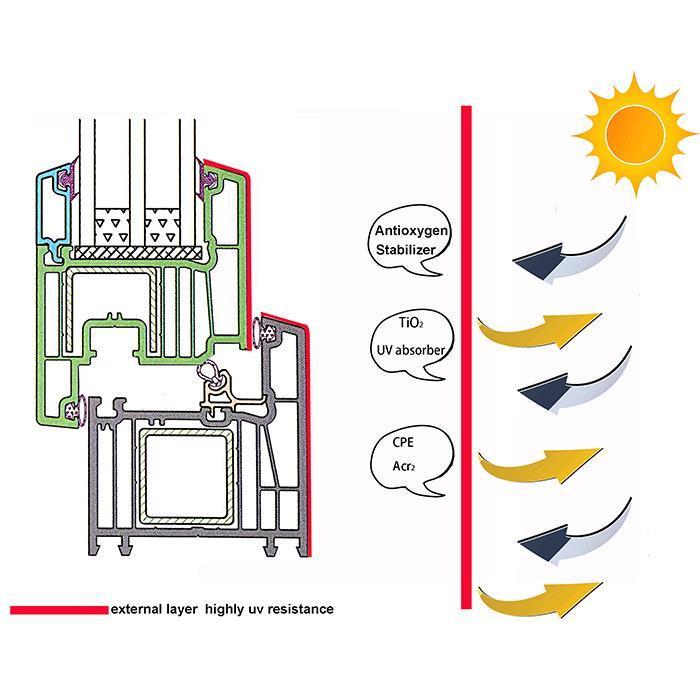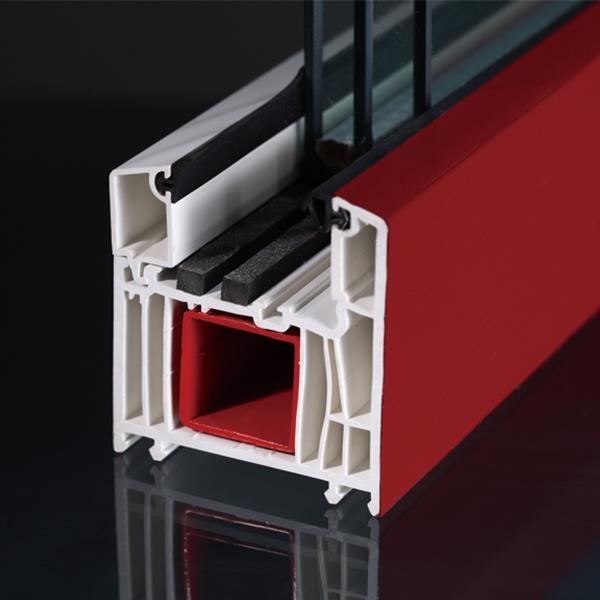 High-insulation six-chamber centre seal system with 70 mm construction depth and linear design – Ufvalue = 1.1 W/(m²K).
Slender profile sight lines allowing the greatest amount of light in and providing high solar energy gains.
Three sealing levels ensure in addition high protection against driving rain, optimal windproof properties, and outstanding sound insulation up to Rw = 47 dB.
Protection against forced entry up to resistance class RC 2.
Wide glazing range of 20–52 mm for installation of modern triple and special functional glazing.
All PVC-U profiles are produced with lead-free stabilisers based on calcium and zinc.Cer
Certificate