plastic pvc/upvc profiles for doors and windows
Lumei 70 System which applies advantage design ideas such as section bar design featuring six cavities, thick wails arid large sections, energy-saving glass installation design and unique wall installation technologies at door openings is the most high-end energy-saving window and door system in China. This product is especially suitable for severe cold areas, which is mainly used in the window and door systems of villas and high-end civil buildings

The advantages of 70 open doors and windows series:
- The main section bar with a six-cavity structure has good thermal-insulating and energy-saving effects, which is one of the most high-end section bar systems in the current market.
- It applies independent drainage cavity design to improve the drainage performance of finished windows.
- It can be designed into in-swinging casement windows, inward tilt-turn windows, fixed windows, etc.
- Through connection materials, it can form connection in any angle.
- It can be equipped with three-layer and double-layer hollow glass at large intervals.
- With simple, utility and highly operable technologies, it is suitable for industrial production.
- 4-level air tightness, 3-level water tightness, 4-level wind pressure resistance and 8-level thermal insulation.
our Profiles finished Windows doors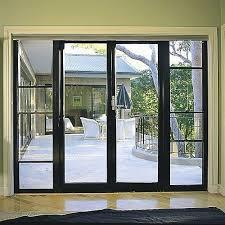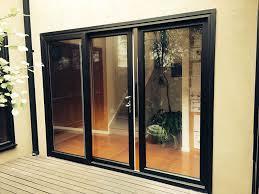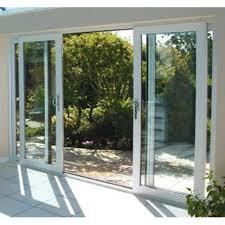 Our products certification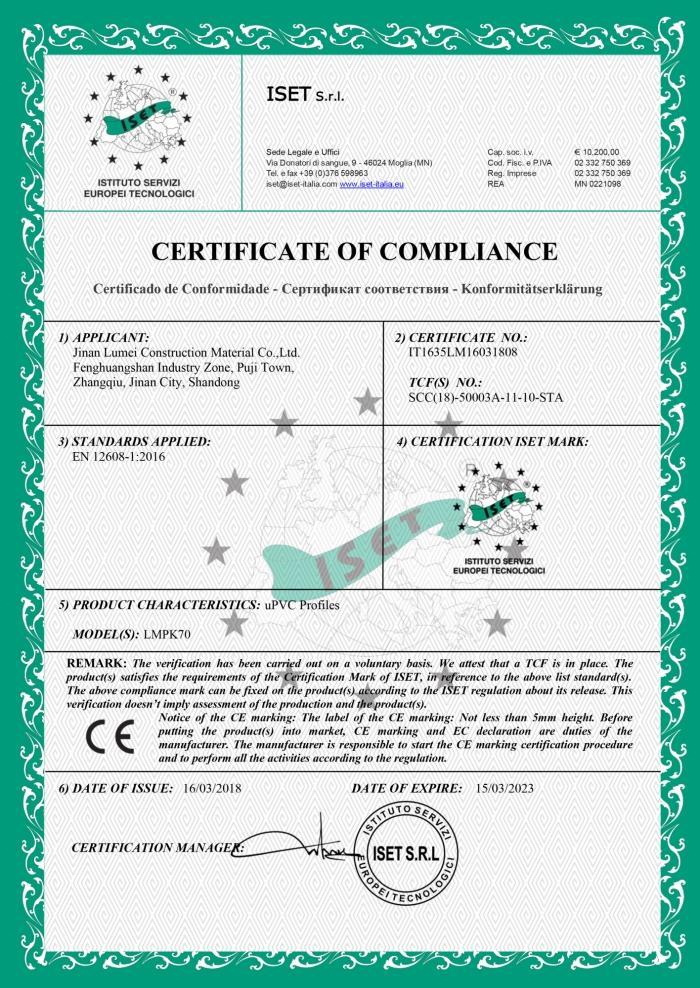 All of our profiles are 100% pure material ,pvc raw materials, Titanium dioxide, UV absorber, stabilizer, all of our products are ensured by CE/RoHS/ISO 9001 certification.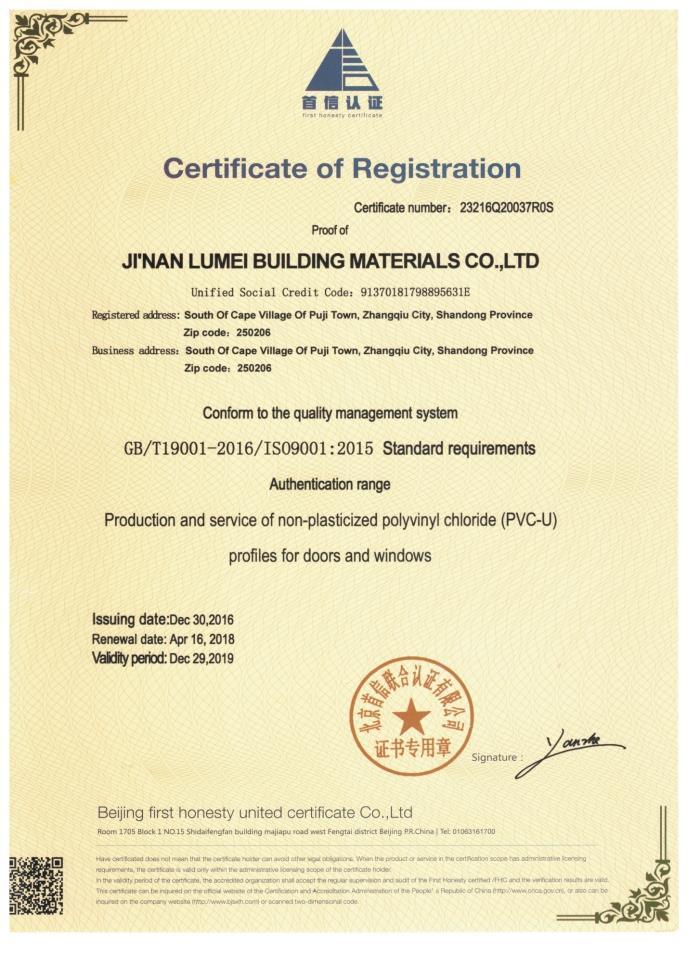 If you have any needs about pvc profiles/upvc profiles/pvc special mould welcome to contact me,
we have professional designer help you design your own logo and professional help you to design and make the new mould.