China plastic pvc profile extruder factory 

70mm profile design: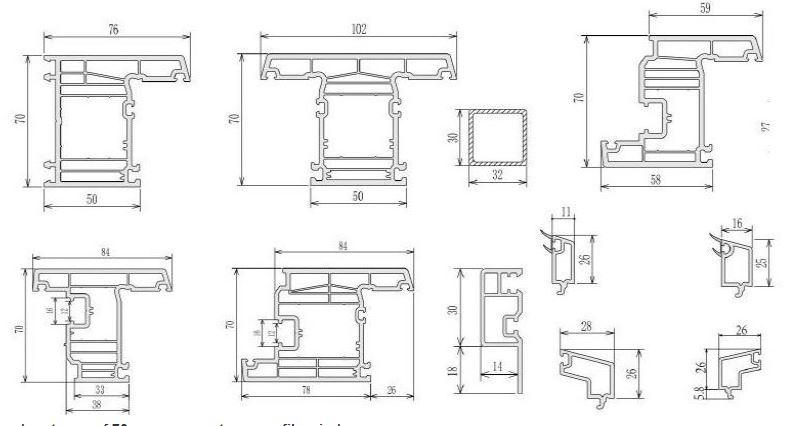 REINFORCEMENT
Frame and reinforced sheets with galvanized iron reinforcement.
SEALING
Sealing strip made of EPDM exterior and interior in sheet and frame, sealing them perimetrally.
COLORS
We have the widest range of colorson the market, wood tones, opaque and bright accompany your projects with elegance and warmth.
Available in all systems, series and accessories.