Perfiles de PVC sin plomo para puertas correderas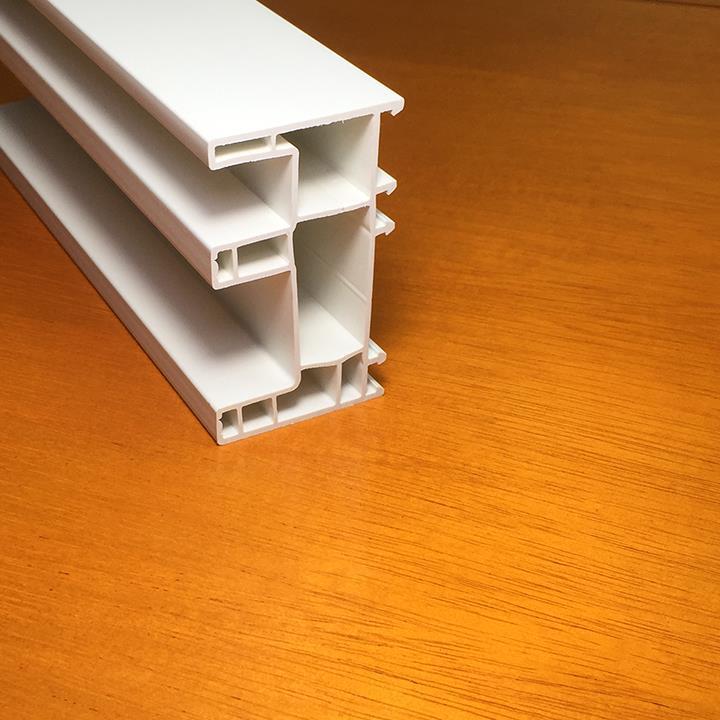 Ventajas para los perfiles de PVC Lumei 
Perfiles de PVC sin plomo para puertas correderas
Chemical resistance:
The high quality of its raw materials and its cutting-edge technology, produces unalterable windows to atmospheric agents, humidity, pollution, saline, acid, alkaline and gas environments, there are no possibilities of corrosion.
Water tightness:
They reduce the possibility of filtering rainwater, even in fearsome places on the beach or in cases of typhoons or torrential rains, since the profile is designed to overlap between the leaf and the frame, thus avoiding corrosion or stains on the walls .
Elegant Appearance:
Thanks to its designs, it generates an elegant appearance which allows an easy opening of the windows because the coefficient of friction decreases when applying the rounded structure of the rail, besides that almost no noise is generated due to the improvement of the rust.
Versatility:
There are economic systems of ventanería for housing of social interest, until the most sophisticated and exclusive systems with double glazing. In terms of windows, they offer three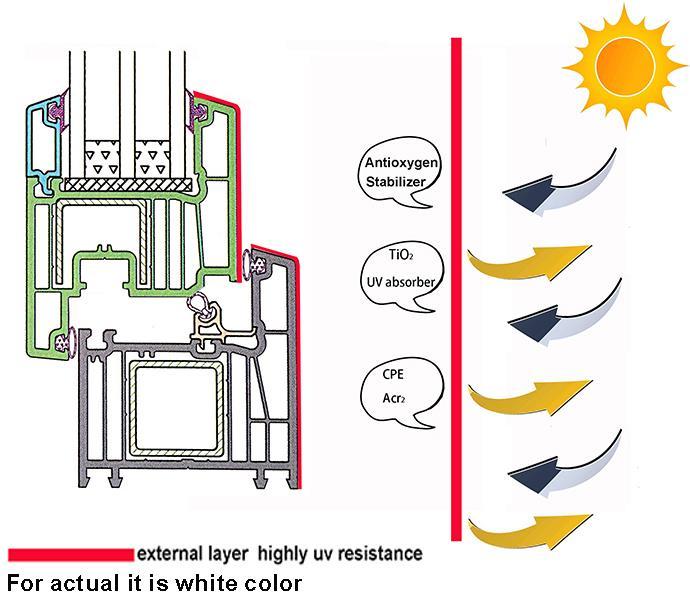 Thermal isolation:
It is its main characteristic, its coefficient of thermal conductivity (0.17) is 1350 times less than Aluminum and 10 times less than wood. The main systems are multicameral, which allows the break of the thermal bridge. The plush and packaging are co-extruded, which generates totally hermetic windows. These characteristics make it the best system for thermal insulation in the world market, both for hot and cold climates, which translates into efficient and real energy savings represented in air conditioning systems or heaters.
Acoustic isolation:
Its condition of thermoplastic material, great absorbent of impacts and sounds, as well as its low vibration, its multi-chamber system and its total hermetism make it the best and almost only acoustic insulating element for windows and doors, with levels of reduction up to 40 decibels with double glazing, these profiles effectively isolate interior noises thanks to the tightness they generate when combined with glass or other suitable materials.
Perfiles De PVC Sin Plomo Para Puertas Correderas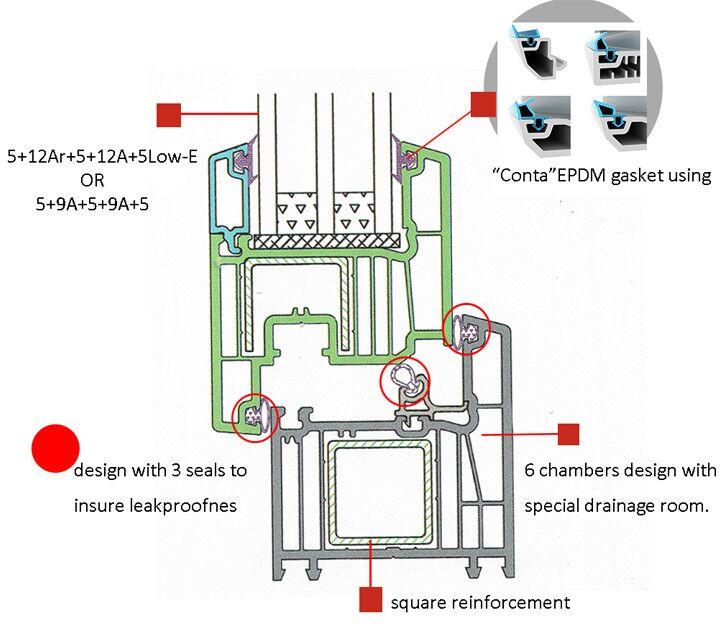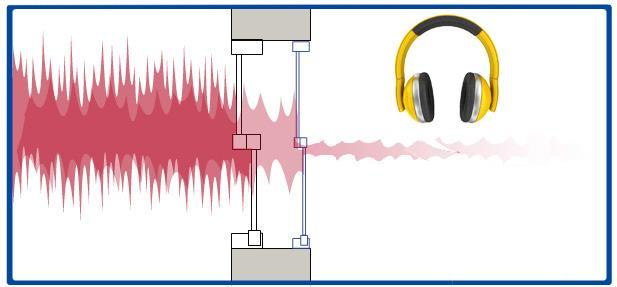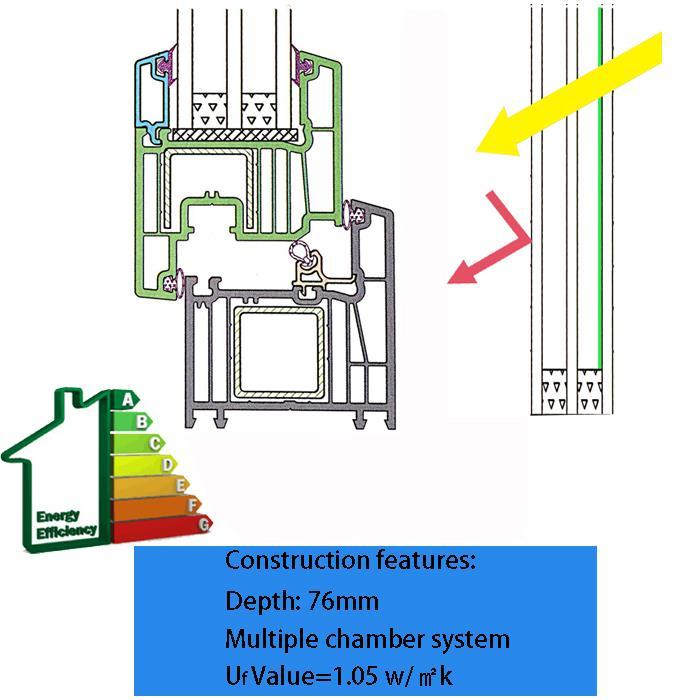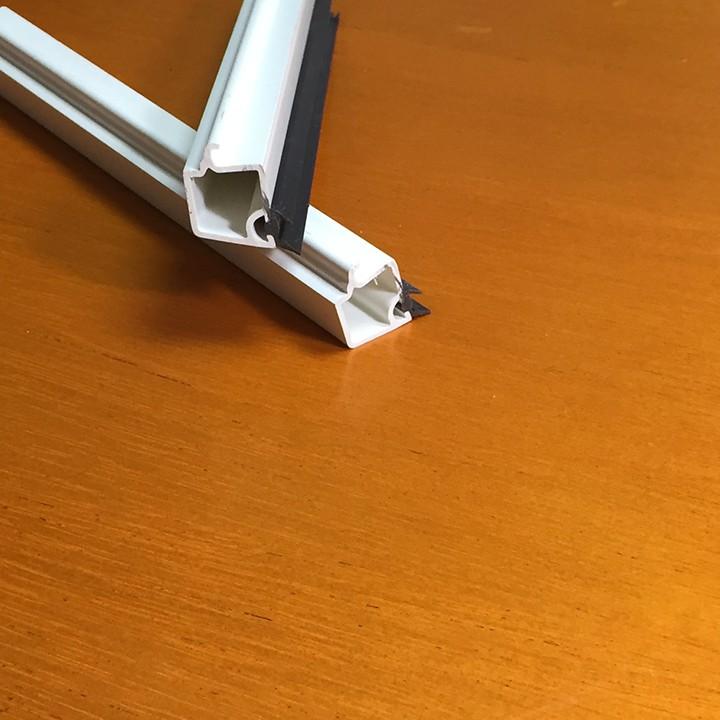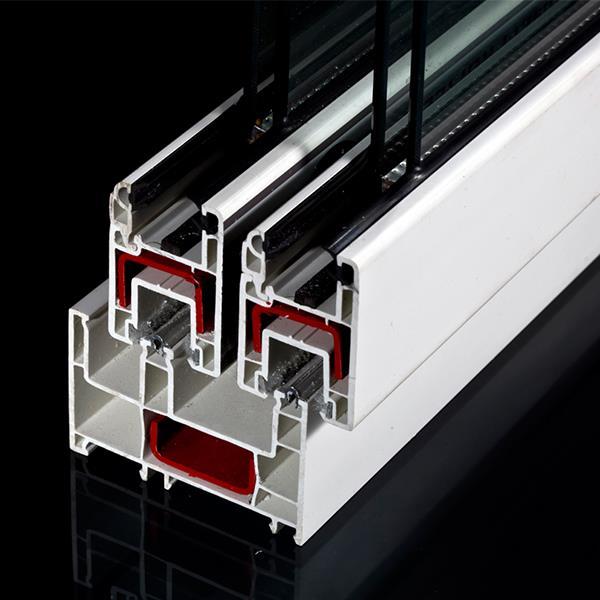 Perfiles de PVC sin plomo para puertas correderas