Product Description
From the earliest times, fire has been considered as one of the elemental forces on Earth. It possesses both powerful destructive and constructive properties, depending on its usability. PVC Profiles is a good material in flame proofing property. Caring about current environment problems, so from the beginning of 2006 Lumei manufactures uPVC uPVC profiles only by CaZn stabilizer without any LEAD material. These uPVC profiles are more durable, more stable, more resistant to external impact, and remains white and shiny. PVC Profile Extrusion processing.
Being employed worldwide in concrete construction as a viable alternative to conventional formworks (wood or steel), due to its multiple advantages in mechanical, environmental, and economic aspects. PVC is commonly used as a formwork for its lower cost compared to other materials such as fiber-reinforced polymers, its durability, and easy assembling procedure, developed as a solution for fast, secure, and convenient concrete construction.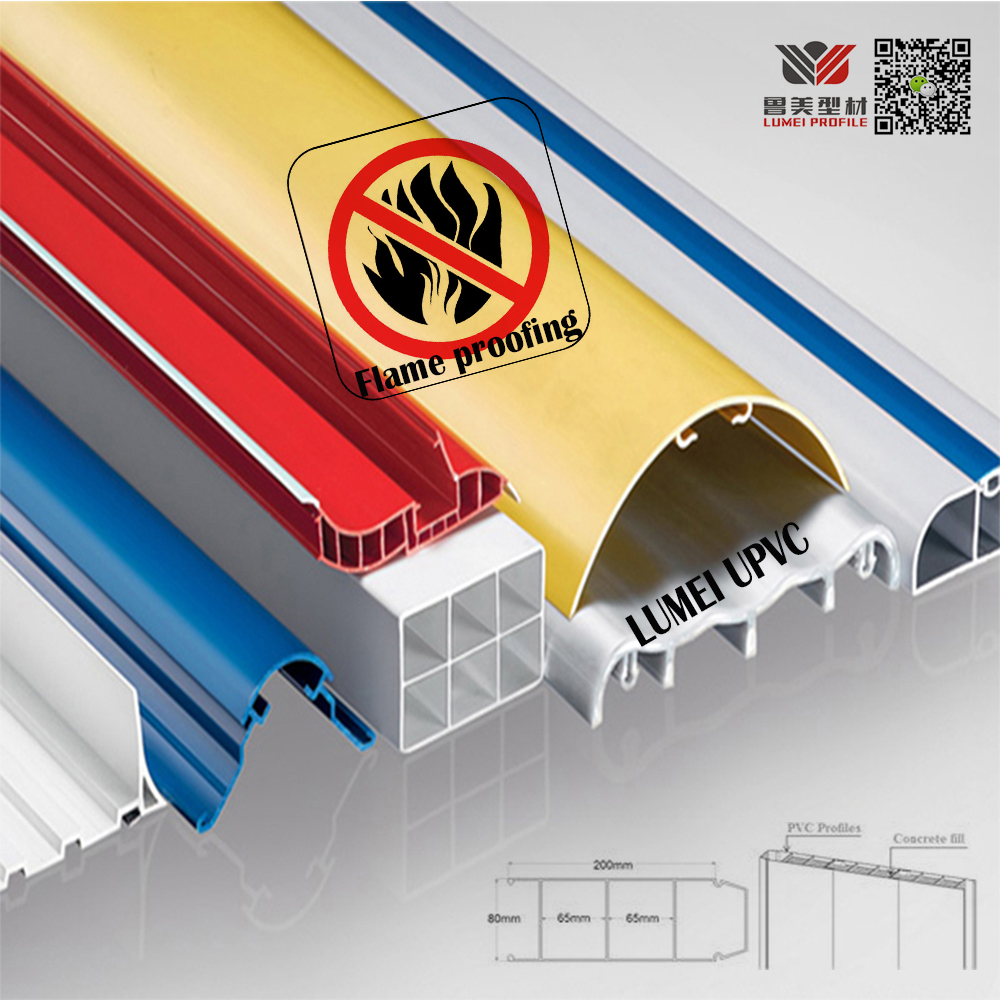 PVC formwork offers some important advantages to the concrete mechanical properties, like the increase of structural strength, the improvement in durability, and the protection to corrosion.This type of formwork has been mainly employed in commercial, agricultural and industrial buildings. The PVC SIP formwork consists of interconnected panels, which not only serve as permanent formwork for the concrete walls but also encase the wall surface. This system is commonly used to build foundations, retaining walls, walls in water and waste treatment tanks, as well as walls for swimming pools.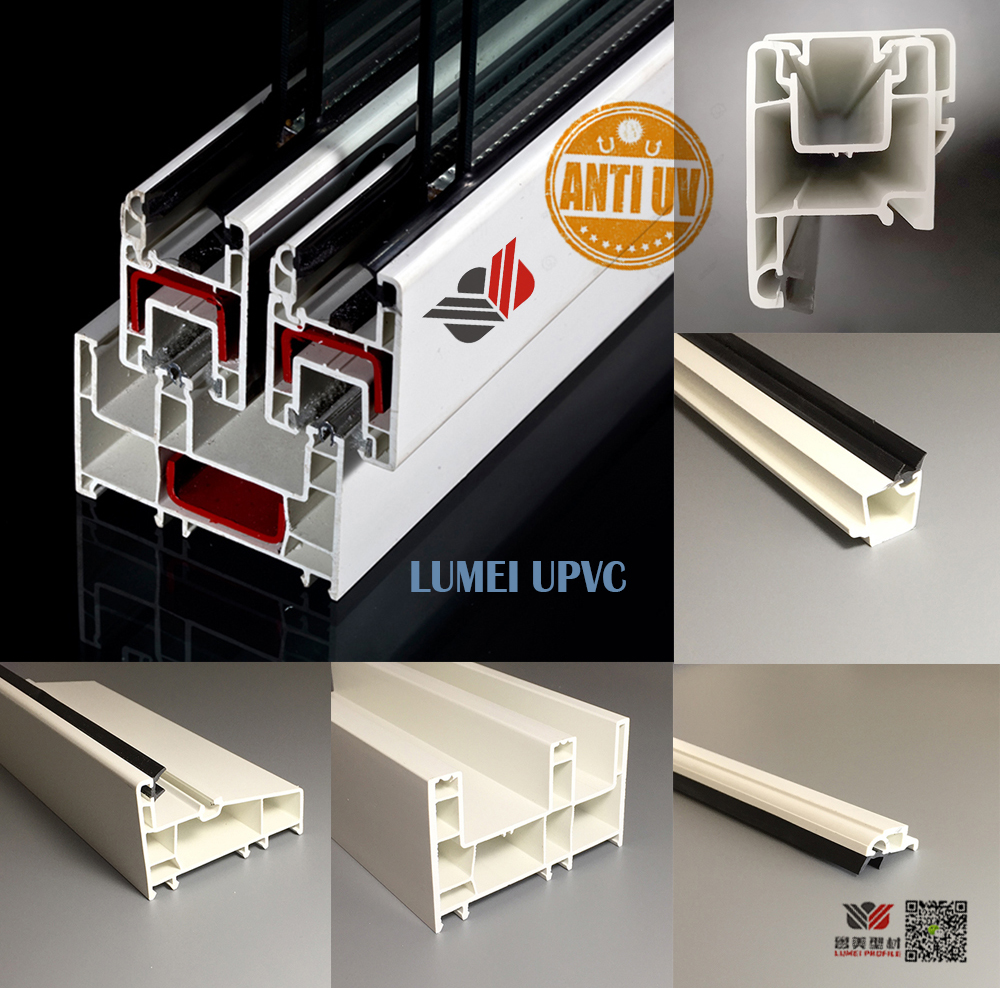 Used uPVC stabilizer is non-toxic and does not affect human health or the environment. Used uPVC profiles is also 100% recycable. Lumei Construction Material Co., Ltd is one-stop solution for uPVC windows and doors. We do PVC Profile Extrusion custom processing. All you requests could be satisfied in our plant. We are delighted to offer environment friendly and high quality products with additional functionality. We are proud that Lumei UPVC products stand for high quality, reliability and durability.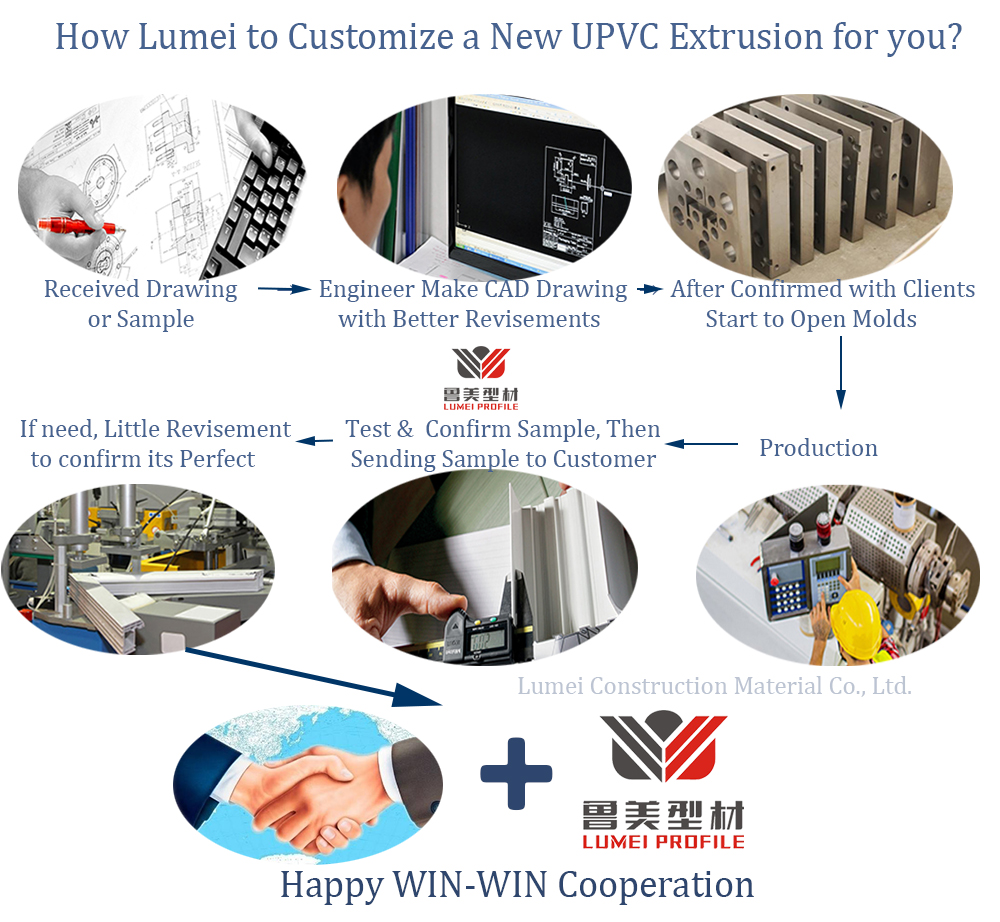 - Eco-friendly manufacturing of uPVC profiles and customized extrusion
- Eco-friendly consumer products
- Full recycling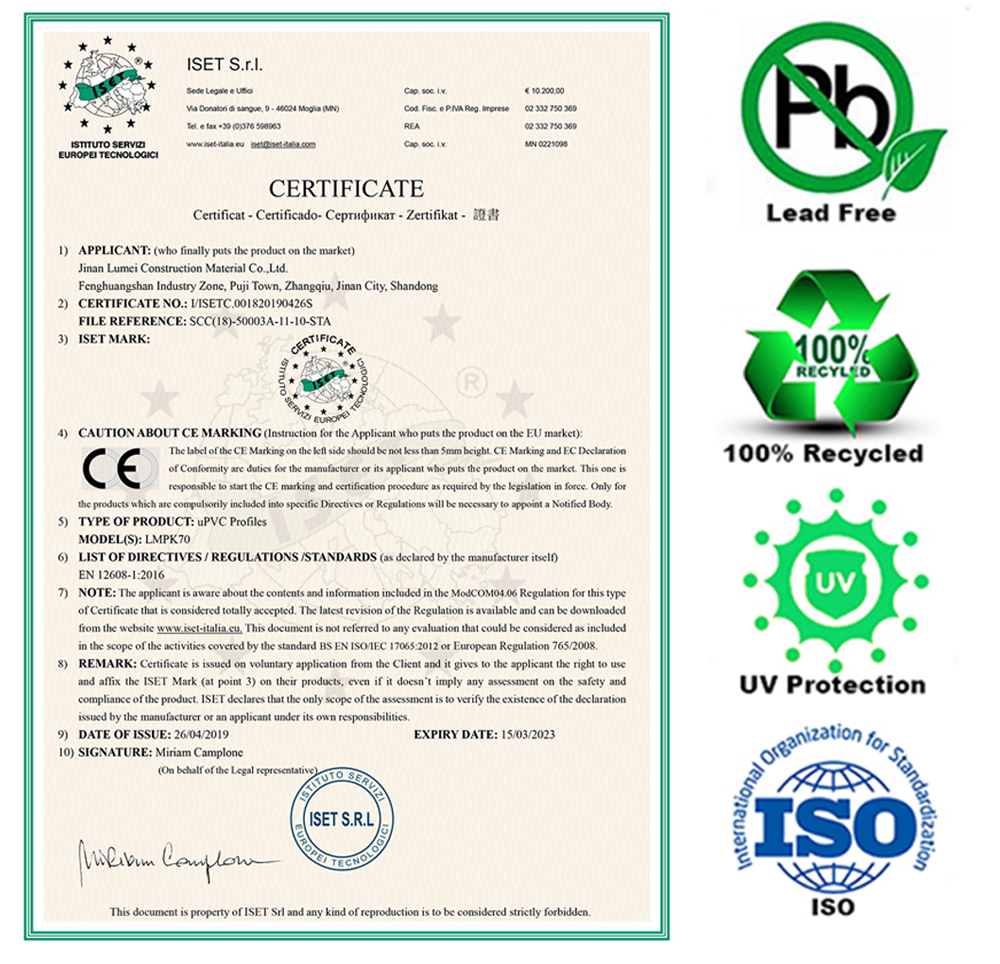 Our UPVC Profiles can also used for the fields as below
-uPVC Sliding Door
-PVC Folding Door
-uPVC Bathroom Door