Lumei 60 series creates an aesthetic integrity thanks to its oval contours in all profiles and, by means of its specially designed profiles, it becomes prominent for structures where a wider view of the scenery is demanded when compared with the other 60 series. The series enriches the aesthetic appearance through 21 different lamination color and pattern options.
-The system has a profile width of 60 mm.
-It is designed with 3 chambers.
-In this system, glass units of 5 mm, 19 mm, and 22 mm can be used.
-The Lumei 60 Series meets all requirements for wind load, water and air impermeability parameters through its profile width, number of cavities, reinforced concrete instruments and impermeability systems.
-An oval glass bead profile is used to bring the smooth features of the outer surface into the interior.
-The system is compatible with 13-axis espagnolettes.
-It is designed to easily provide solutions for all building technologies through its detailed and auxiliary profiles.
Our uPVC Windows and Doors guarantee you:
- Waterproofing and Sealing
- Acoustic and Thermal Insulation
- Energy Saving and Durability
- Modern designs
- Allows you to use glass thicknesses suitable for your home
- High security of your home: with quality plates and locks approved by Europe and the United States
- Windows with high fire safety due to the flame retardant material throughout its useful life
- Weather resistant windows, sea breeze and rain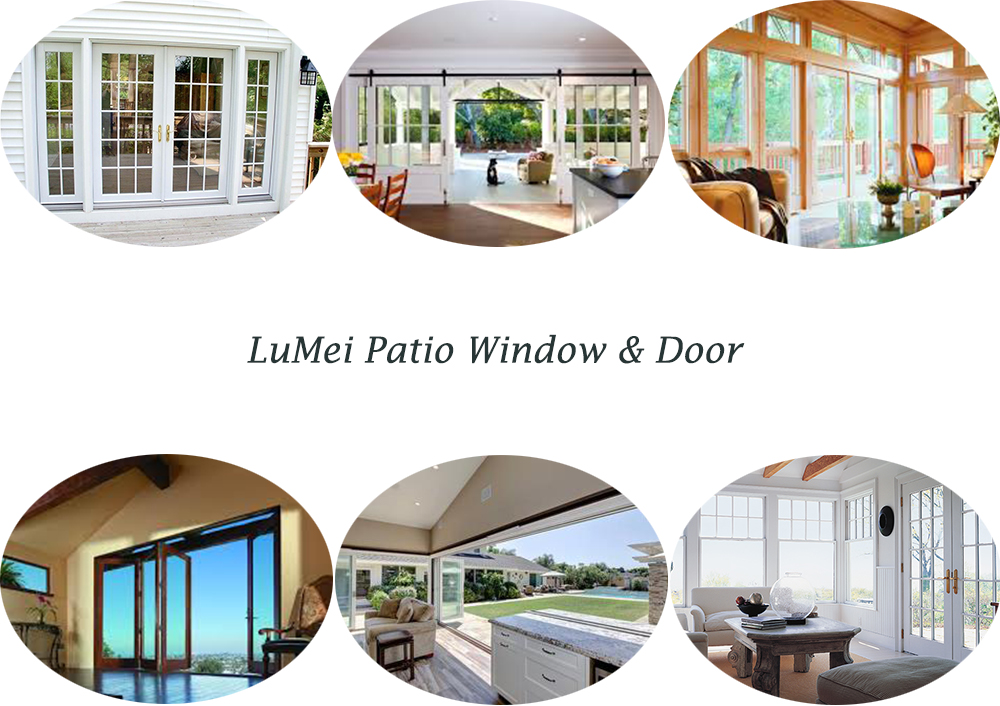 In order to meet the global requirements, Lumei PVC Profile is completing its international product range with the 60mm casement PVC profile system. Streamline 60mm is a uPVC windows and doors system with a construction depth of 60 mm, opening to the outside.