Lumei aims to provide its customers the best of service, Lumei uPVC profiles are completely recyclable containing Green line calcium-zink for eco friendliness. The energy used for extrusion process is relatively low when compared to other materials. Lumei has brought a new dimension in the field of architecture with it´s latest uPVC windows, doors and internal partitions. The uPVC profiles, extruded out of special compound called Tropical MIx, a pvc blend of the highest impact resistance grade, especially suitable for Topical climates. The profiles made of Tropical do not rot, coorrode or brittle under extreme conditions. The profile requires minimal care & maintenance.
For the 70mm casement series profiles,three layers of sealing and the centre seal also guarantee high protection against driving rain, imperviousness to wind, and excellent sound insulation. The innovative sash rebate seal reduces thermal air currents in the sash rebate for outstanding thermal insulation values up to Uf = 1.1 W(m²K). Loads from heavy glazing weights are transferred reliably through the central steel reinforcement. Both architects and planners therefore fulfil not only the legal requirements, but can also take advantage of today`s subsidy programmes for the developer.
Combine form and colour just as you wish. Various surface finishes offer a great many possibilities. The system is available in white, woodgrain laminates, or plain or metallic colours – laminated on the outside and white on the inside, or laminated on both sides.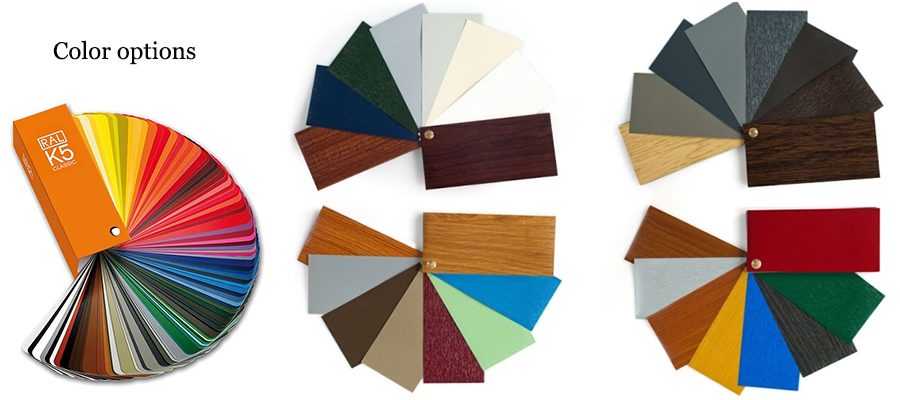 This system also sets an example from the ecological viewpoint – Lumei brand was the first key producer in the world to manufacture profiles not only with regrinds in virgin window PVC-U, but also exclusively with lead-free PVC with [green" stabilisers based on calcium and zinc. This guarantees that those who use Lumei products are also working to protect the environment.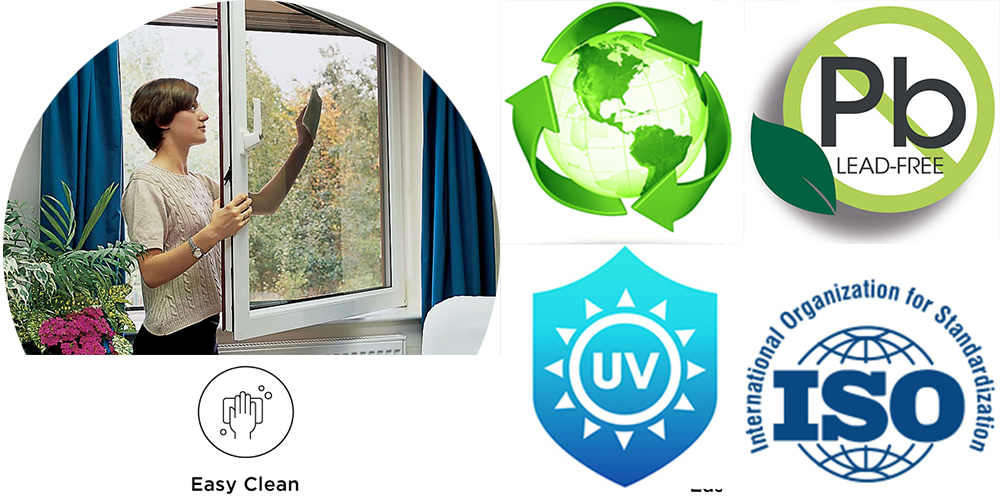 Hightlights
High-insulation six-chamber centre seal system with 70 mm construction depth and linear design – Ufvalue = 1.1 W/(m²K).

Slender profile sight lines allowing the greatest amount of light in and providing high solar energy gains.

Three sealing levels ensure in addition high protection against driving rain, optimal windproof properties, and outstanding sound insulation up to Rw = 47 dB.

Protection against forced entry up to resistance class RC 2.

Wide glazing range of 20–52 mm for installation of modern triple and special functional glazing.

All PVC-U profiles are produced with lead-free stabilisers based on calcium and zinc.Cer