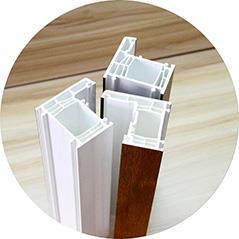 High-end Series
70mm casement uPVC profile named" Zhizhen",as a upmarket series, is made according to international Grade A standard and based on a environment-friendly formula. Special design especially on 6-chambers structure,independent drain holes better its function of noise insulation, staying warm and energy conservation etc. The technology of drawbench and embossing on the surface bring a nice visual effect on appearance, which is a symbol of its becoming one of high-end products.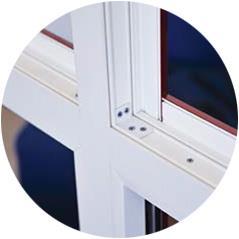 Enhance on System
70mm "Zhizhen" Series work with rectangular galavanized reinforce steel not "U" type. More importantly, the connections between fram and mullion are made by the way of screwing connectors which advantage is strengthen the whole frame structure and improve window's ability of wind resistance.
Systematic Hardware
Based on the difference of climate and customers' demend on uPVC profile, windows type and technology, we choose the exact and best hardwares which are suitable for windows to make a good balance among the whole system.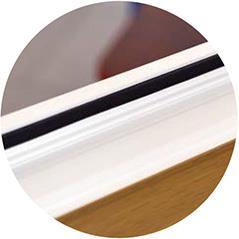 Systematic Sealing
There are 3-layers of EPDM rubber sealings in the 70mm series. Under the that protection, the windows made of "Zhizhen" uPVC profile can reach to level of Grade 4 in air tightness and Gade 3 in water tightness.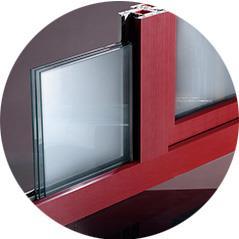 Systematic Glass
The good performance of wind resistance(Grade 4) and hear preservation(Grade 8) come true by using glass with double-layer of 5+12+5 or triple-layer of 5+9+5+9+5 and  5+12+5+12+5. In addition, Low-E glass is also available for your choice.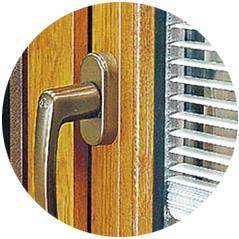 Systematic Sunshade
The louvers in the hollow glass can stay away from the pollution of dust or lampblack and damage caused by external force.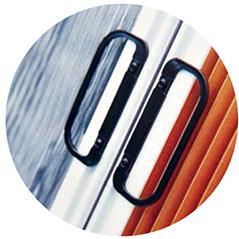 Systematic Shelter
Equipped with opening outwards wrinkle or invisible screen window, windows made of 70mm series can bring a excellent experience by brightening your rooms and widening your views.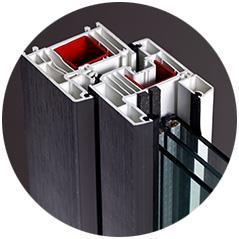 Systematic Installation
Adopting installation technology of assistant frame,it can protecting the finished windows and make the installation easier.