Product Description
White uPVC profiles are always preferred as the first choice for any architectural design. The trend of colored and laminated uPVC profiles has risen in the market.Choosing the right uPVC profile color and texture is the first step in designing a beautiful space. Lumei profiles offer you a choice of laminated uPVC profiles.Inspired by nature, we offer a variety of enticing and glamorous laminated uPVC profiles with different colours and textures.
we supply pvc window profile pvc door profile pvc window frame door frame profile for uPVC casement windows and upvc stable doors upvc patio doors etc to many countries.

Finished wood layers uPVC profiles are ideal for enhancing the visual appeal of any infrastructure. Authentic colors blend with wood grain to create a beautiful look that meets everyone's design requirements. The wood grain in the laminated uPVC profile gives it the look and feel of 100% natural wood.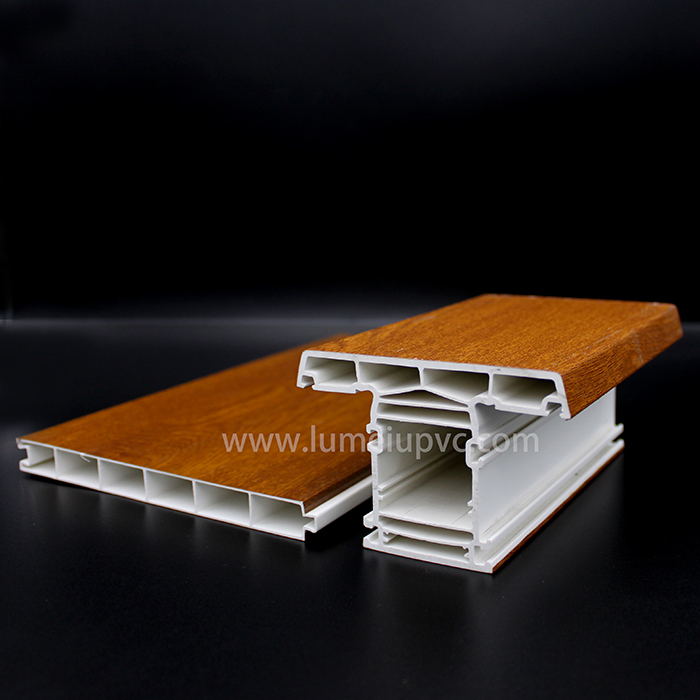 In addition, we offer laminated uPVC profiles with mahogany, walnut, gold oak, dark oak and antique oak. In addition to these options, we also offer more laminated uPVC profiles.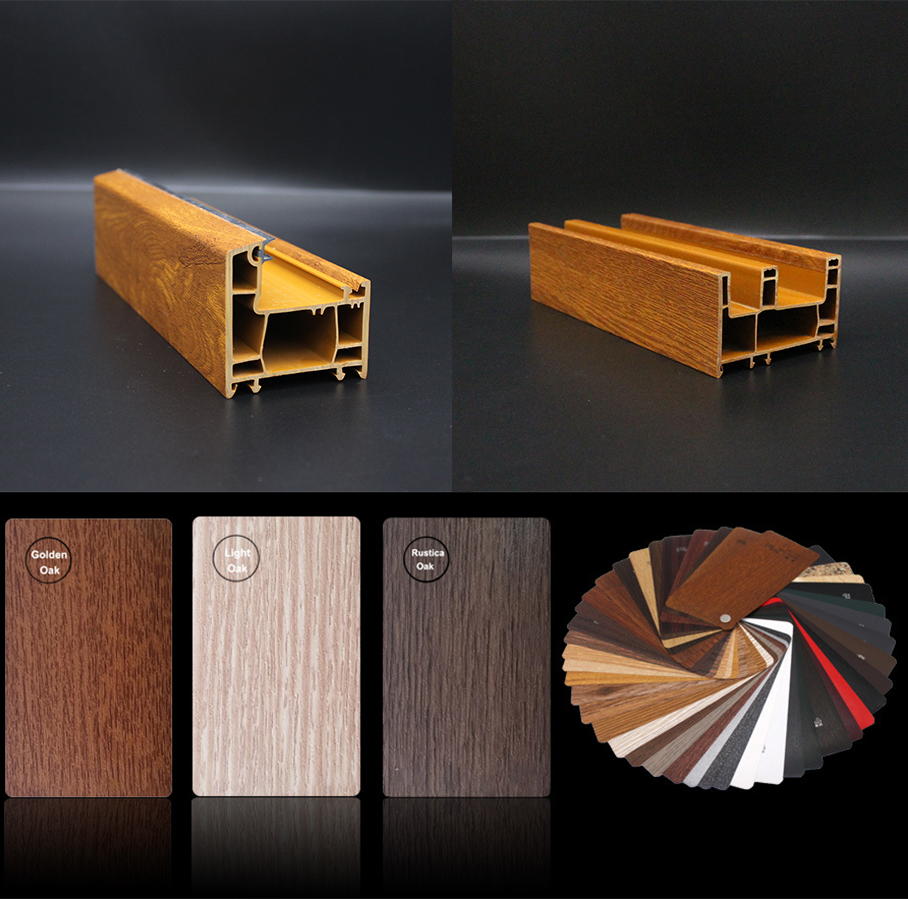 What makes these laminated uPVC profiles so stylish and on-demand? Let's take a look:

1. Visually pleasing to the eye:

Any building structure looks very different, and the colored and laminated uPVC profiles are sharper. In addition to natural wood finishes, these textured uPVC profiles can also enhance the appearance of any premise. They show a grand and high appearance. Our laminated uPVC profiles are very smooth and are designed to please the eyes.

2. Low maintenance:

All uPVC profiles have a good surface finish due to the use of high quality raw materials in their compounding mix. Therefore, almost no maintenance is required. It maintains its high quality gloss and does not require any repainting. This reduces concerns about laminated uPVC profiles that need to be repainted at regular intervals.

3. Unparalleled durability:

All of our laminated uPVC profiles are weatherproof. They are waterproof to ensure that there is no water, dust and dirt in your home. They can withstand extreme weather conditions without dents, which can distort laminated uPVC profiles. They still look as good as new ones.

4. Environmental protection:

All of our uPVC profiles are environmentally friendly and lead free. We believe in keeping the planet greener and therefore comply with the most stringent European Green Line standards.
Other technology supply 70mm uPVC profile products for windows and doors!