Product Description
Laminated PVC Profiles For Windows & Doors
Everything that you want of your windows and doors, Lumei has it. Today, Lumei is a market leader and a pioneer in manufacturing uPVC profiles. Having been developed in China, Lumei is backed by the understanding of the specific needs of the varied climate in China, and factoring in the harsh climatic nature of this region. Extensive research and development behind the product range ensures that it is the perfect solution in laminated with Wood Grain Renolit Foils.
Aluminum Clad Windows Double Glazed Windows uPVC Sash Windows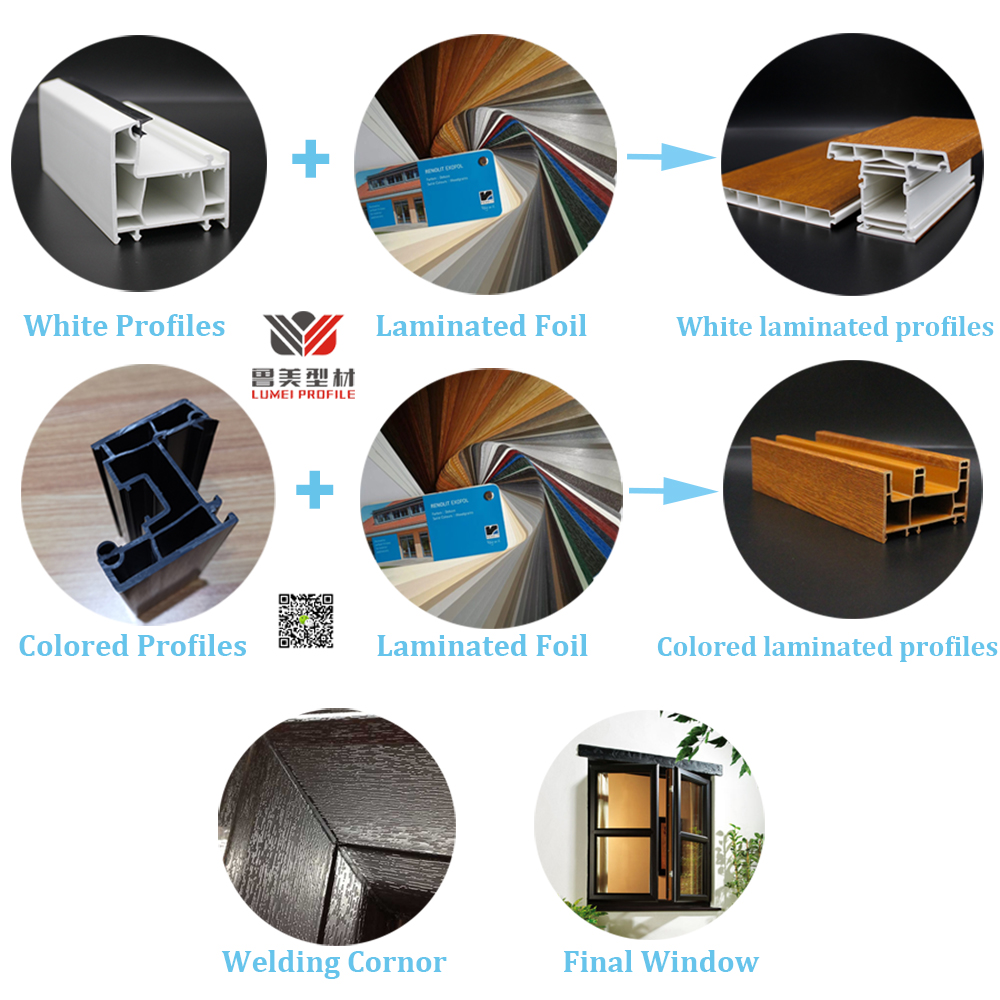 Advantages for Lumei Laminated PVC profiles for windows & doors
1, Elegant Embellishment
When designing facades, there is a good alternative for those people who value a natural appearance without dispensing with the advantages of modern window technology: plastic windows with a wood decor look. They are equally well suited as classic style features in the renovation of old buildings, as well as design elements that blend in with the landscape.
Modern window technology is implemented in line with the house type and your own personal taste.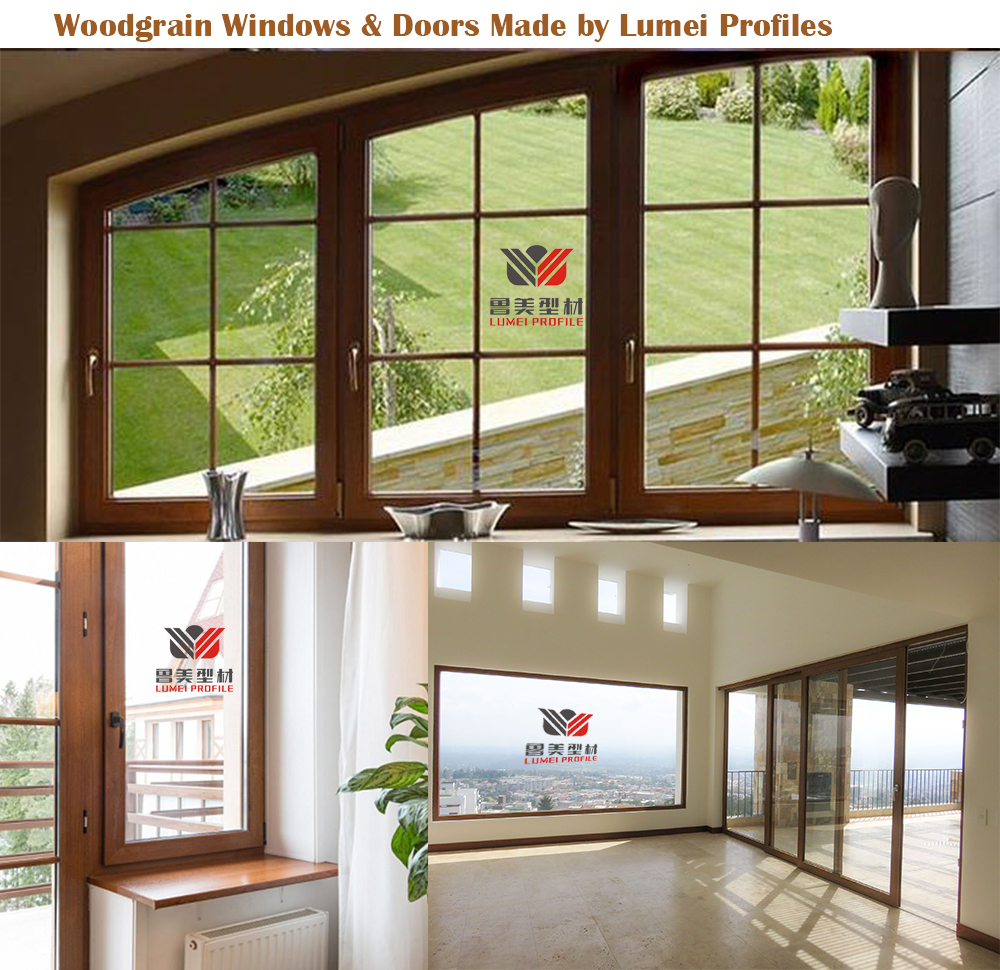 2, Coloured films for any taste
Wide selection of colours and patterns.
Ideal imitation of wood texture.
Various colours and decors.
Aluminum Clad Windows Double Glazed Windows uPVC Sash Windows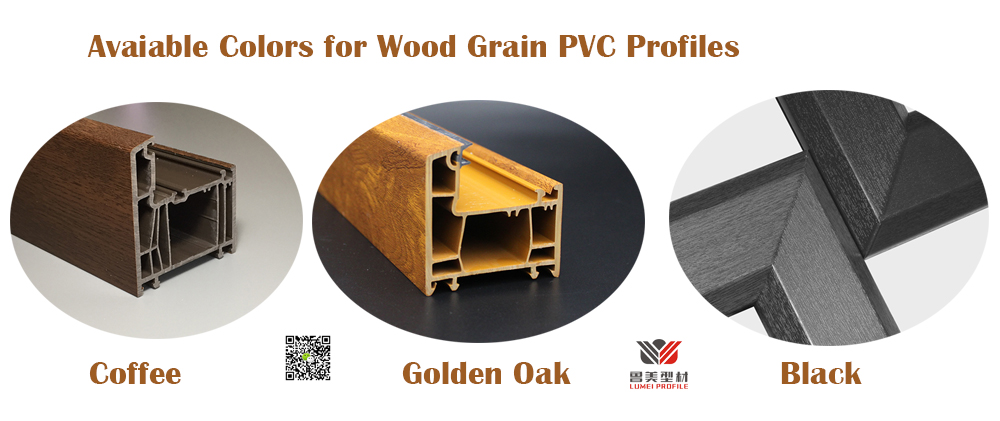 3, Fire retardant
PVC profiles made by Lumei eliminates the hazards of fire, and ensures safety for you and your family.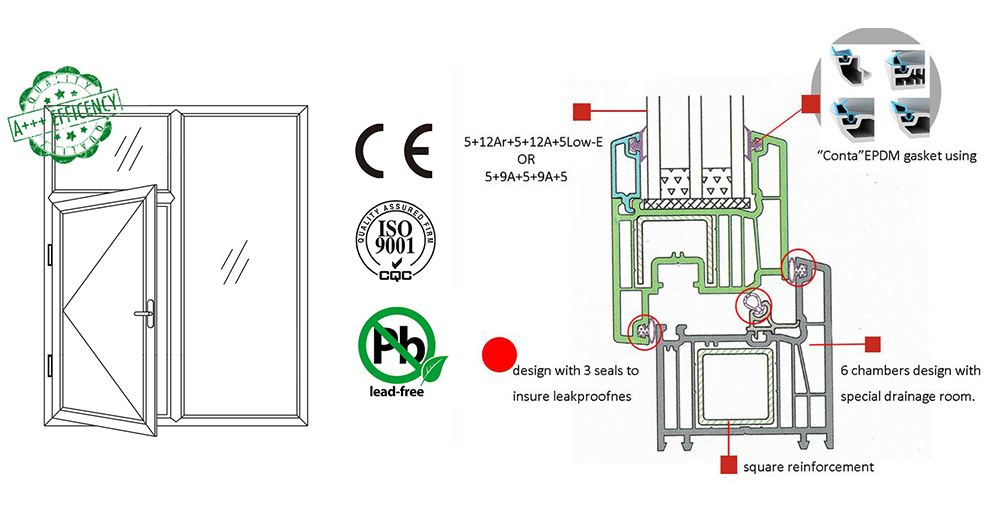 4, Excellent UV & Aging resistant
Lumei profiles using Renolit & Chinese top quality laminated film to confirm the Aging & UV resistant. It can keep 30 years' color unchanging.
5, Double sized covering
The option to laminate the profile with various films on both sides – this is an excellent chance to select the colour of the window to suit the facade and interior design of your house.
Pvc Window Profile Pvc Door Profile PVC Window Frame Door Frame Profile