Product Description
Ivory White uPVC Windows Doors Profiles
Lumei is one of the biggest factory upvc profile manufacturer in China .We manufacture wholesale upvc profile and export to many countries ,including 60 casement PVC window profile and 80 sliding PVC window profile..We have low price PVC window profile but good grade upvc window profile for export ,and all our PVC window and door are with certificates.
Jinan Lumei Construction Material Co., Ltd is a professional manufacture focusing on plastic building materials in energy conservation field of modern architecture. It is member unit and key enterprise of Shandong Province Construction Machinery Association. Its products are awarded green building materials product. Lumei has been dedicated in service industry for over ten years since it entered building materials field.
70mm profile design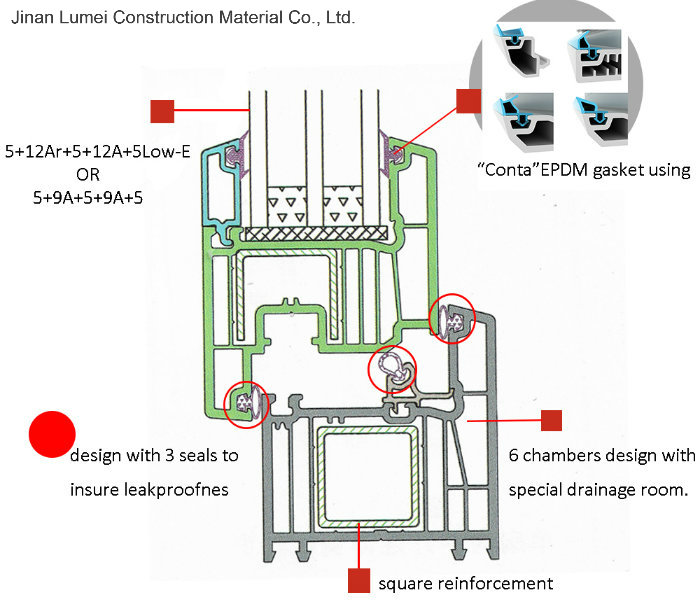 The U value represents the speed at which the window lets in and out cold and heat; that is, its thermal transmittance. The lower the transmittance, the greater the comfort. PVC is a 1,100 times more insulating material than aluminum, which added to the special design of our profiles allows us to achieve really low transmittance figures of the Uw window: less than 1 W / m2K with s70 profiles .
Depending on the type of glazing, we can achieve a reduction of outside noise of up to 48 dB, which is equivalent to moving from the noise of an aircraft turbine to the normal sound of an office (SWA GMBH L-LAD 05/03602-A test) ).
Thanks to its galvanized steel reinforcements in frame and blade and in combination with the fitting, glazing, accessories and appropriate assembly, our PVC windows are able to achieve the RC2 safety certificate offering high protection against intruders.PVC is a self-extinguishing and hardly flammable material, in such a way that the combustion ceases when the external flame that caused it disappears. Also, it does not spread the flames and does not drip.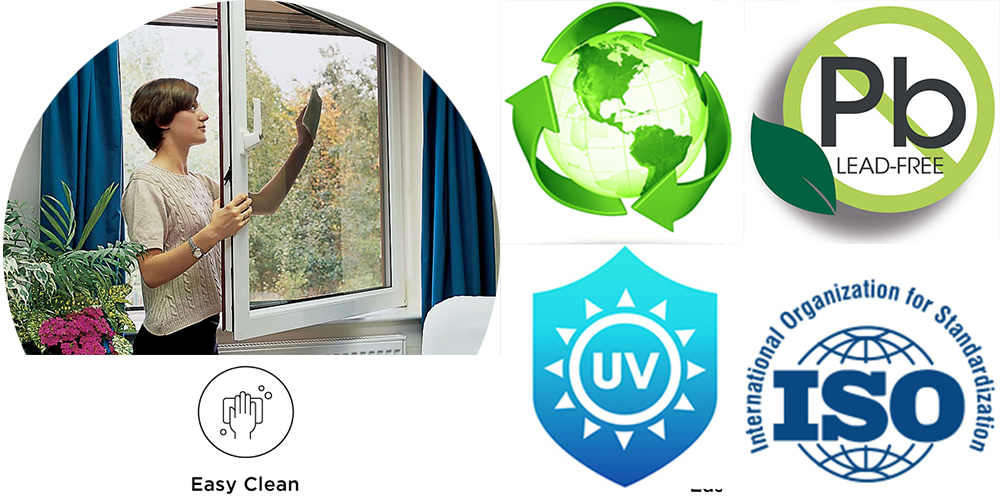 Welcome To Contact Us!