Product Description
The letters `PVC` stands for Poly Vinyl Chloride, which is a chemical compound of chlorine, carbon and hydrogen. The components of PVC originate from the naturally occurring raw materials of petroleum, or natural gas and common salt. The `u` stands for Un-plasticised, (sometimes called Unmodified), and it means that the material has not been softened by the addition of chemicals known as plasticizers.Pvc windows and doors with ivory color .All our pvc profiles with high UV resistance material .Our pvc profiles have casement windows and doors sliding windows and doors .
88 series has a flat design with a flat appearance and a full range of matching profiles. 88 series of various fixed frames, corners, reinforced splicing materials, special structure of the cavity and European standard hardware installation slot, convenient to choose sliding door special pulleys and high-grade locks. The wide glass installation space can be installed with different specifications of glass. The drainage chamber is arranged on the outside and separated from other functional chambers to avoid mutual penetration. The production rate is high, Window types diversification, the price is moderate, and the production method is simple. The special structural cavity makes it resistant to high wind pressure and is perfectly suitable for high-rise buildings.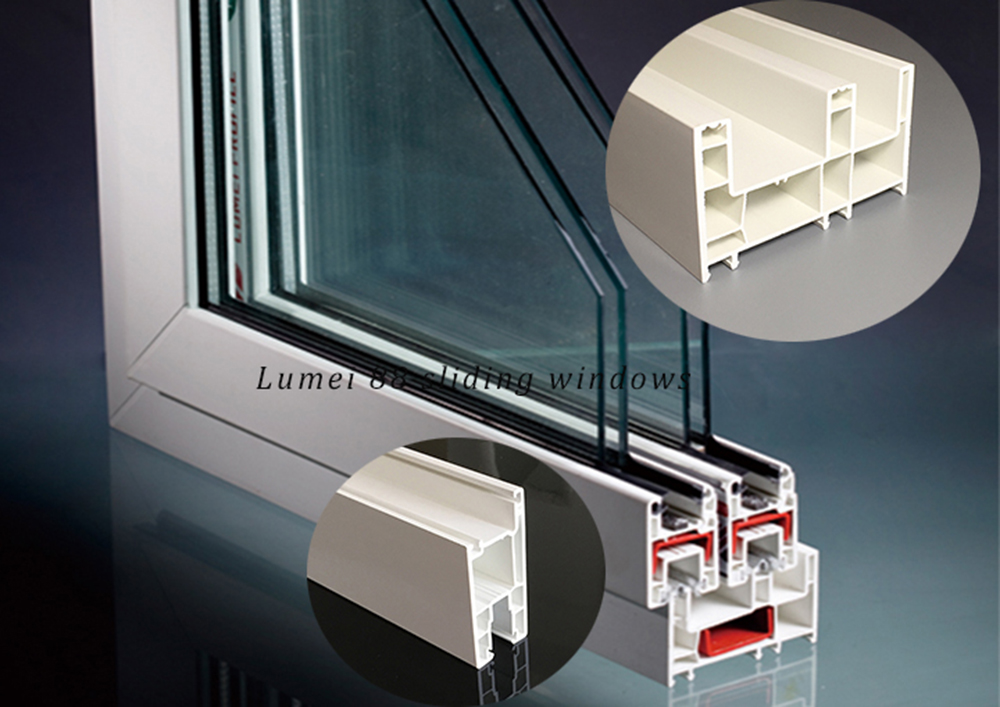 Stabilizers are the added to the PVC to give the vital long-term stability when used outside. Lead, tin and zinc stabilizers are mostly harmless, they produce exceptional stabilization and are widely used or PVC windows. The stabilizer is insoluble in water and given that the products do not rot, the stabilizers remain permanently in the PVC.
The basic material properties of uPVC make it ideal for window and door application, including:
(1)Good Water Sealing Property for extruded pvc plastic profile with European style.
With rain-proof plate, and grooves and poles water drainage, doors and windows can isolate rain to outdoors completely.
It is accordance with the regulations of DIDDN18055.
(2)Aging Resisting about extruded pvc plastic profile with European style .
Adopting imported improver, and with ultraviolet-radiation-proof absorbent, plastic doors and windows remain the same color and without aging under burning sun, heavy rain, dryness, and wetness from minus 30 degrees to 70 degrees.
(3)Fire Proof Property about extruded pvc plastic profile
The plastic does not self-ignite, not support combustion, and can self-extinguish.
(4)Air-tightness
There are sealed strips on the gaps of joints, which can save energy.
(5)Easy Maintained
The PVC profiles will not be influenced by dust, cement, and agglutinant, etc. They can be cleaned by any cleaning agents.
We have our own working house for making upvc windows and doors :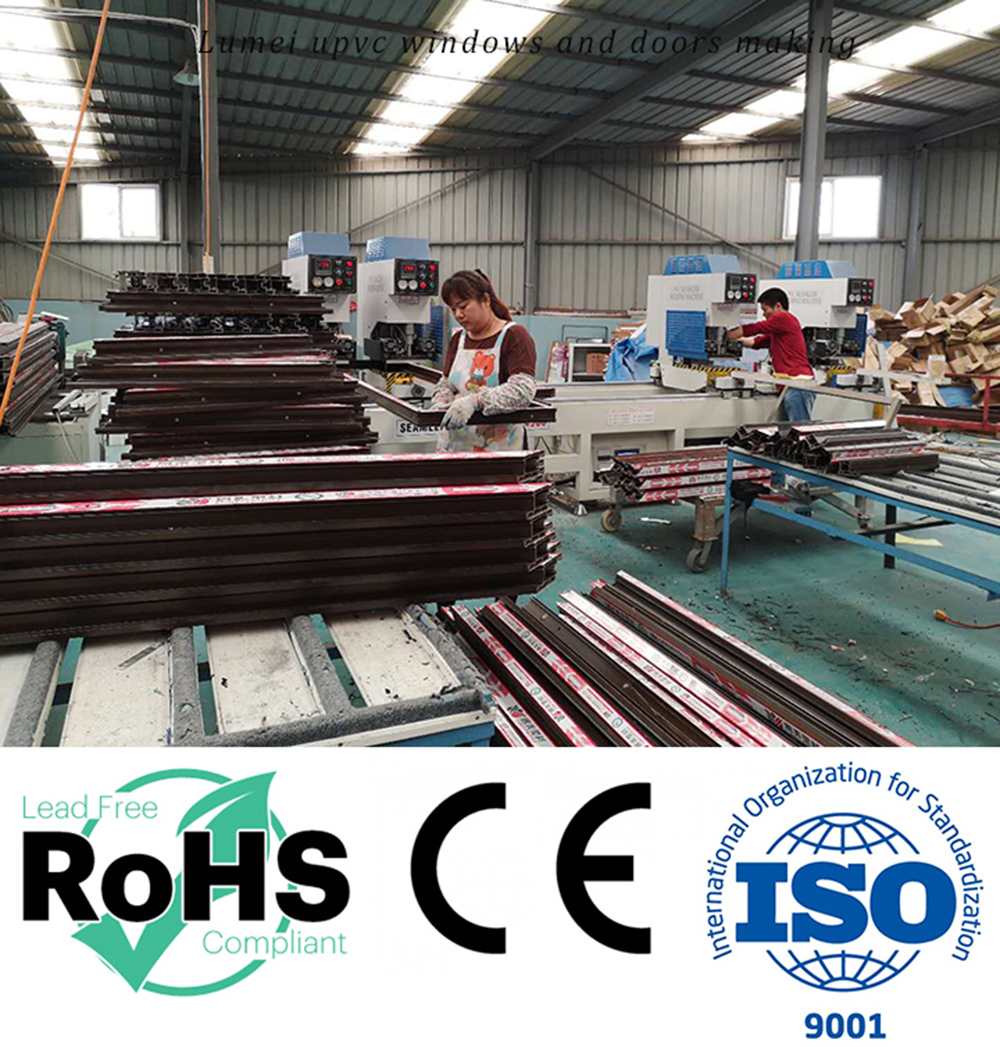 Welcome contact here for more details of upvc profile windows and doors.