Product Description
Laminated coated upvc profiles is one of our popular upvc profiles in our company .This kind of upvc profiles with good outlooking and economic price .This kinds of laminated film upvc profiles can resistant high uv sunshine and never change color .We can make guarantee for the profiles for at least 25 years .
China 70mm PVC Windows with Laminated Wooden Color:
1. The main section bar with a six-cavity structure has good thermal-insulating and energy-saving effects, which s one of the most high-end section bar systems in the current market.
2.It applies independent drainage cavity design to improve the drainage performance of fnished windows.
3. It can be designed into in-swinging casement windows, inward tilt-turn windows, fixed windows, etc.
4. Through connection materials, it can form connection in any angle.
5. It can be equipped with three-layer and double-layer hollow glass at large intervals.
6. With simple, utility and highly operable technologies, it is suitable for industrial production.
7.4-level air tightness, 3-Ievel water tightness, 4-level wind pressure resistance and 8.Ievel thermal insulation.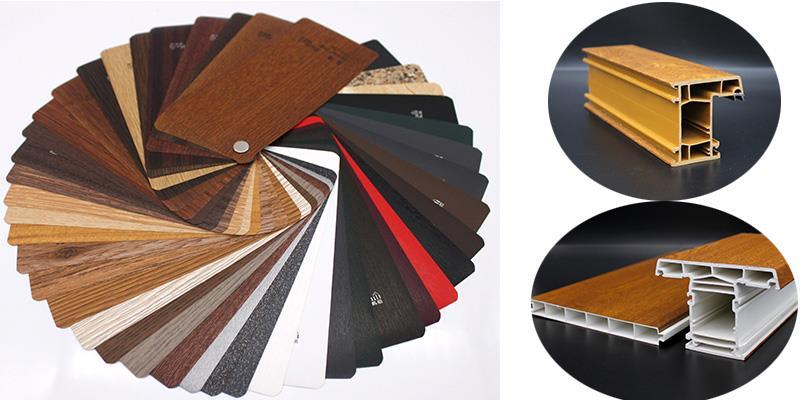 Stylish appearance, simple style. The symbol of high-end quality.Stylish appearance, simple style. The symbol of high-end quality.
Black full color with black laminated film upvc profiles .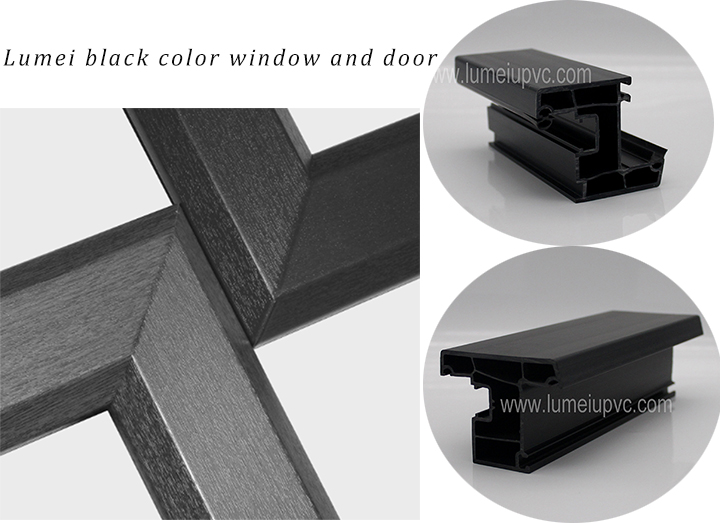 We have our own machine to make the laminated film upvc profiles ,very easy and fast to make the delivery .
MOQ:8 tons for a 20ft container;23 tons for a 40HQ container;27tons for a 45HQ container
Thinckness: 1.8mm/2.0mm/2.2mm/2.5mm/2.7mm
Mainly market: Asia, Africa, Europe,Spain, Chile, Argentina, Colombia, Guatemala, El Salvador, Panama, India, Thailand, Iraq etc.
The package of upvc profiles :