Product Description
WHY UPVC WINDOW IS A BETTER CHOICE.
As we know, windows and doors only cover about 10% area of the entire building. However, they decide 50% of total energy
consumption. Compared with aluminum, uPVC has a lower heat-transfer rate, which means it can save more energy.This is a
most important point based on our current energy condition.

ADDAPTION FOR DIFFERENT CONDITIONS.
According to some extreme climates,we make uPVC windows and doors with functions of anti-aging,anti-UV and long lasting.

COMMON WINDOW TYPES.
*Casement Window
*Slding Window
*Tilt & Turn Window
*Fixed Window
*Top-hung Window
*Combination Window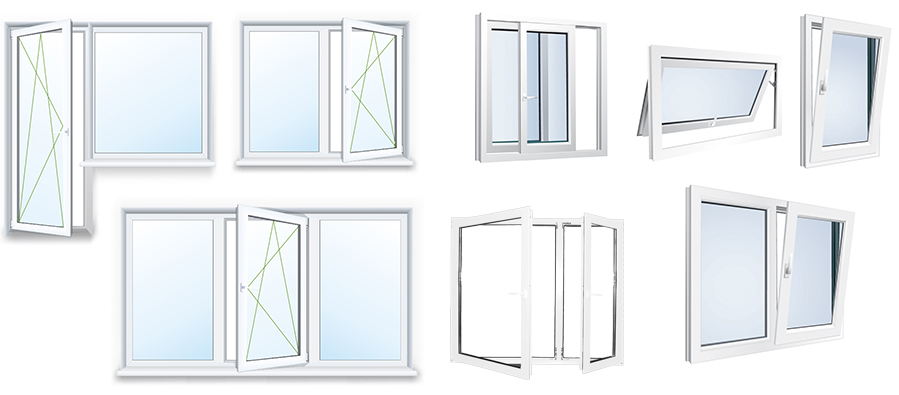 PROCEDURE OF WINDOWS MAKING.
1-uPVC Profile Production: uPVC profiles are finished under rigorous production and testing before they go into next step.
2-Profile Cutting: uPVC profiles including main type and auxiliary type will be cutted into 45° angle at both ends.
3-Drilling Holes: The drain holes will be made by drilling machines.
4-Reinforce Steel: Galvanized steels with thickness of more than 1.2mm are put inside the chamber of main profiles as a reinforce.
5-Frame Welding: Profiles with reinforce steel will be welded and combinated by welding machine to form a window structure.
6-Corner Cleaning: Corner become more smooth and looks nice under the help of a corner cleaning machine.
7-Hardware Installation: Handles, locks, rollers, tracks,wind brace and other needed accerrories are equipped with windows.
8-Quality Testing: The finished windows will be under strict testing before sale or shipment.