Product Description
uPVC windows &uPVC doors more and more popular in the world ,PVC due to their outstanding energy efficiency, high quality, versatile colour range, easy care and longevity. Based on state-of-the-art production methods and recycling standards PVC is now also an extremely resource-saving and sustainable material.Jinan Lumei uPVC Industry is a professional manufacturer to produce pvc profiles for windows and doors. it has entered the building materials industry since 1995 and still now has been working for pvc profiles more than 20 years.We have the best outstanding team ,exquisite manufacturing, strict quality test and we will offer the best service to our every customer.we have casement pvc profile series 60/65/70, sliding pvc profile series 80/88.



It took a long time for PVC window profile to shake off its negative image. "Plastic[ was always considered cheap and of inferior quality. Today the situation is quite the opposite. Plastic material, first and foremost PVC, is one of the most versatile and important materials of the present day. Plastic products are future proof and energy efficient and offer a wide field of application that ranges from the food and beverage industry to the automotive industry up to the construction sector.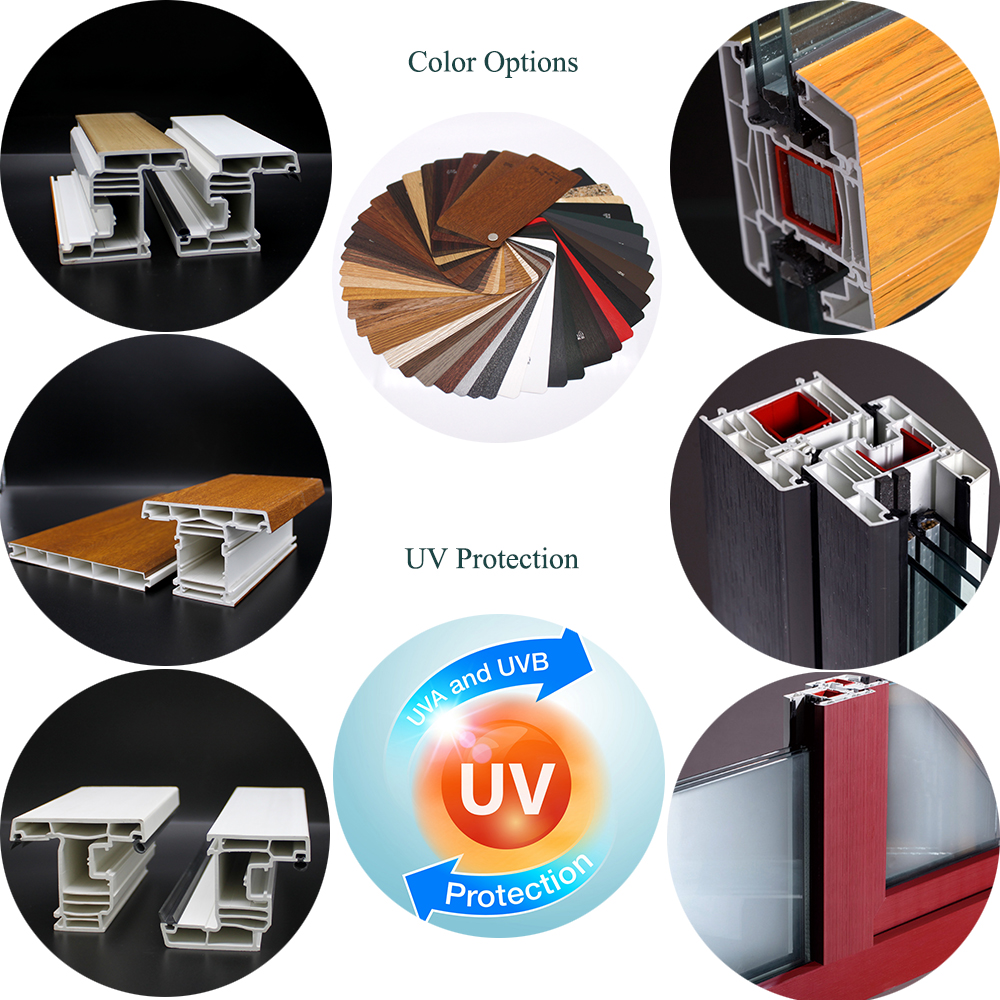 PVC windows achieve particularly high scores regarding ecology issues. They have a greater energy saving potential than any other window material and rank at the top of the league in eco-efficiency analyses. The frame material can be 100 % recycled. Based on their high durability and the cost benefits throughout their life cycle PVC windows are the most sustainable solution available for windows today.
PVC windows from UPVC offer an extensive range of advantages, not only from an ecological viewpoint but also in terms of economic efficiency and architectural design. Our window systems demonstrate how advanced technologies are combined with practical benefits and appealing design. This is because windows should not only save energy but also look good. Modern windows must provide effective protection against the cold, adverse weather conditions and noise, they must be burglar-proof and boast an excellent cost-benefit ratio, they should also be easy to care for and require minimum maintenance. These are the precise requirements that are met by the UPVC PVC window systems.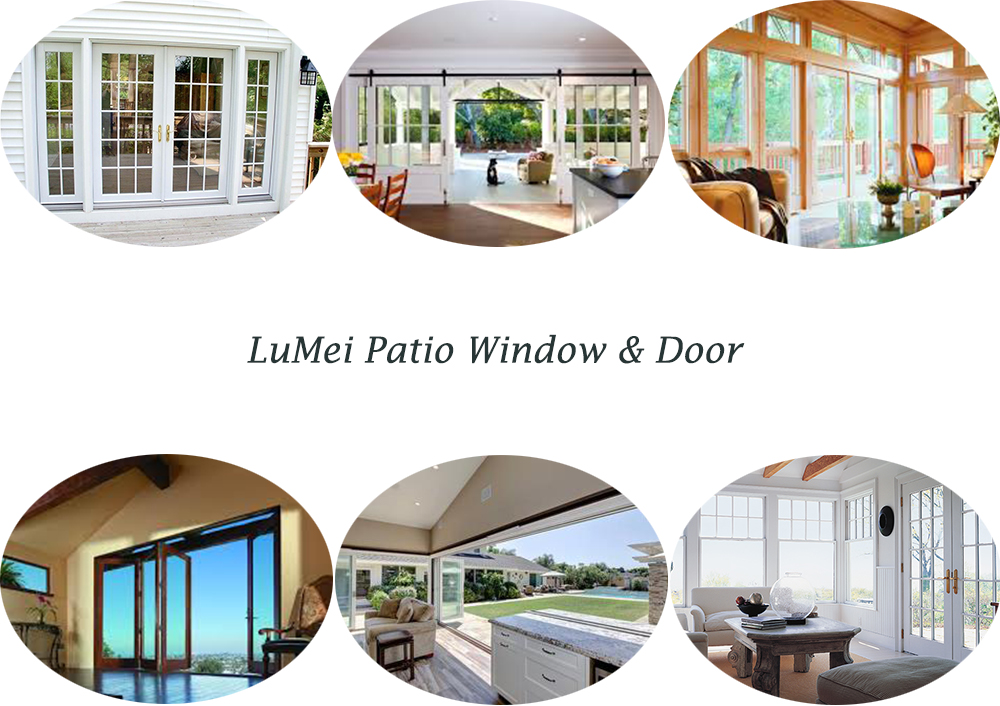 uPVC Patio Door
HIgh-UV Resistance Ultraviolet Coating-General The adding of a white layer on the surface of uPVC profiles, to protect and/or enhance the appearance of products. Coatings is more than just a UVprotective skin, they provide the product optical and haptic characteristics. Our products are specifically built to withstand harsh weather conditions and protect from strong uv exposure so there is no compromise in the uv resistance of the product even under the strong sun! Our upvc profiles layer material are especially uv resistant windows treated with titanium di-oxide 5%; this ensures that even years of exposure to the sun will not deteriorate them. Uv resistant is a great benefit especially in tropical countries like India where the sun is always strong and the danger of overexposure to harmful uv rays is always high,uPVC profiles very easy to discoloration in short time .