Product Description
Jinan Lumei Construction Material Co., Ltd is an excellent pvc u-pvc profiles supplier in China.We have our own production line .We mainly produce upvc window and door profiles ,finished upvc windows and doors with different colors like ivory white color and milk white color. .And we have more than 10 years export experience.Recently,Windows and doors are no longer an object just to fill the openings in the building envelope. Today's windows are expected to perform various functions. Lumei Windows undergo a strict quality control to make sure that our customers enjoy the best of their investment. These windows are specially designed to sustain extreme weather conditions. Good insulation capacity allows it to contribute to a greener earth by reducing energy consumption of your cooling equipment`s. Live peacefully in a serene atmosphere far from the hustle bustle of the world by installing Lumei's sound proof Windows. Dust and moisture proof wire mesh shutters take your comfort to a new high. Get away with the painful process of painting and polishing. Available in different designs and styles with wide range of eye catching accessories, install a Lumei window and feel the difference in your lifestyle.


upvc casement windows profiles with RAL color advantages:
1. The main section bar with a six-cavity structure has good thermal-insulating and energy-saving effects, which s one of the most high-end section bar systems in the current market.
2.It applies independent drainage cavity design to improve the drainage performance of fnished windows.
3. It can be designed into in-swinging casement windows, inward tilt-turn windows, fixed windows, etc.
4. Through connection materials, it can form connection in any angle.
5. It can be equipped with three-layer and double-layer hollow glass at large intervals.
6. With simple, utility and highly operable technologies, it is suitable for industrial production.
7.4-level air tightness, 3-Ievel water tightness, 4-level wind pressure resistance and 8.Ievel thermal insulation.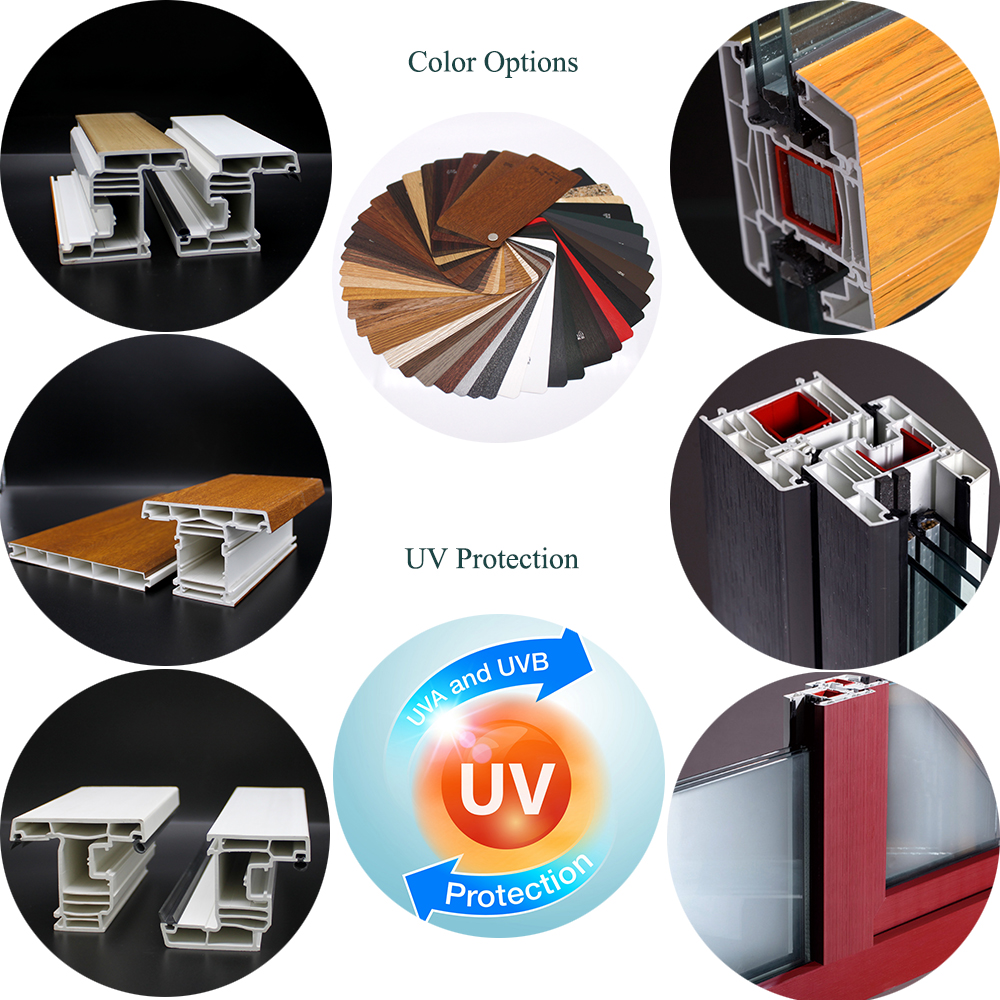 upvc casement windows profiles with RAL color pictures: