Product Description
LUMEI UPVC Profiles uPVC Profiles,uPVC Window Frame and PVC window,window glazing profile are 100% lead free and ensured by CE certification and RoHS, and our profiles are very popular in many counties: Our products have been exported to many countries, Asia, Europe, America, Central America, such as Argentina, Spain, Chile, Guinea, Guatemala, Valvado, India, South Africa, etc. Our annual output can reach 8, 000 tons a year. Up to 600 tons in January, it can definitely meet your demand; Using energy-saving materials has truly achieved green environmental protection. We supply Extruded PVC/U-PVC materials,plastic profiles,pvc window profile,pvc door profile,pvc window frame,door frame profile for upvc casement window upvc sliding windows.
If you are looking for uPVC casement windows, then" LUMEI" Windows have the perfect windows for your home. Our uPVC casement windows can be individually tailored to meet your desired specifications. A fantastic option for both contemporary and traditional style homes, they can be built to match almost any property setting. All our double glazed casement windows come with a manufacturer's warranty, as well as an insurance backed guarantee for your peace of mind. When you choose our uPVC casement windows, you know you are completely protected - even after your installation.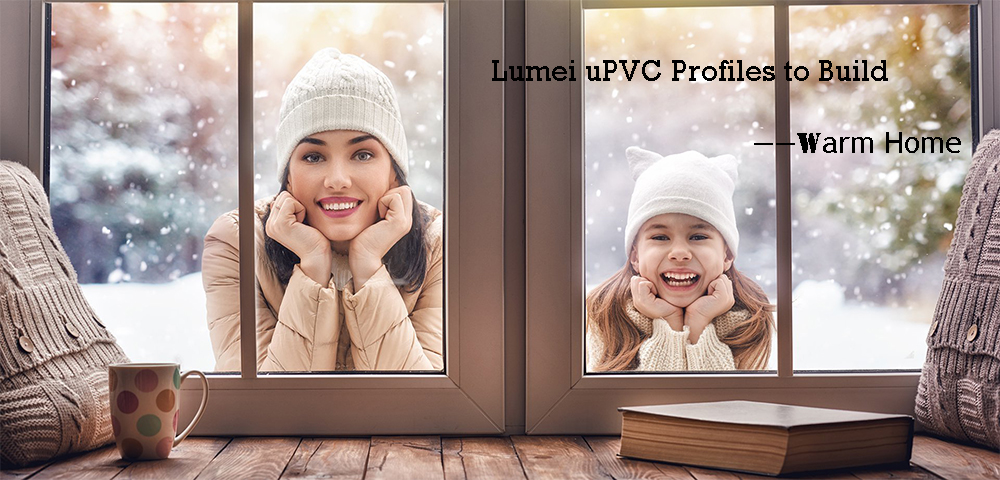 Advantages:
1. Insulation performance and sealing performance are good: aluminum-plastic steel doors and windows have low thermal conductivity, good heat insulation effect, and good air tightness, and will not feel cold in cold regions. The aluminum-plastic composite window is equipped with multiple sealing tops or strips at each slot. The airtightness is one level, which can fully exert the air conditioning effect and save 50% energy.
2. Sound insulation and anti-theft performance: The steel door and window structure has been carefully designed, the joints are tight, the sound insulation effect is good, and the relevant standards are met. In addition, aluminum-plastic composite windows, equipped with excellent hardware accessories and advanced decorative locks, make the thieves helpless.
3. Impact resistance and fire prevention: Plastic steel doors and windows are UPVC materials, which are not self-igniting, do not support combustion, and are fireproof and impact resistant.
4. Maintenance-free: Aluminum-plastic composite profiles are not easily attacked by acid and alkali, and will not turn yellow and fade, so there is almost no maintenance. If the surface is stained, it can be scrubbed with water and cleaning agent, and cleaned as soon as possible after cleaning.

The Perfect uPVC Window Profile
Multi-Chambered For Greater Energy Efficiency
100% Lead Free & Recyclable
A+ Energy Ratings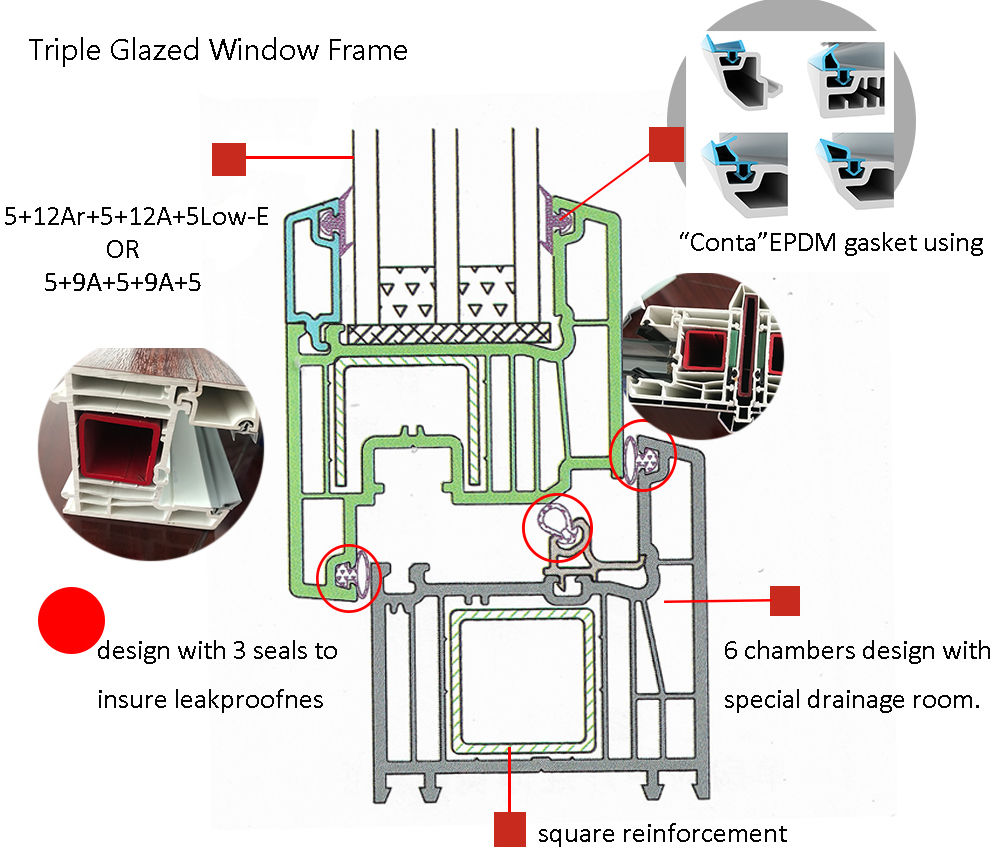 Casement Window Design
Our casement windows can either be top-hung opening or side-hung opening, with both designs giving you excellent ventilation and security. You can also choose from clean cut chamfered edges or opt for a more decorative sculpted ovalo finish.
Colour Options
From bespoke colours to unique opening features, they come in a wide range of finishes guaranteeing you a perfect match. Colour options include: White uPVC Window, Ivory, Golden Oak, Chartwell Green, Dark Blue and Cedarwood,Golden Oak Windows.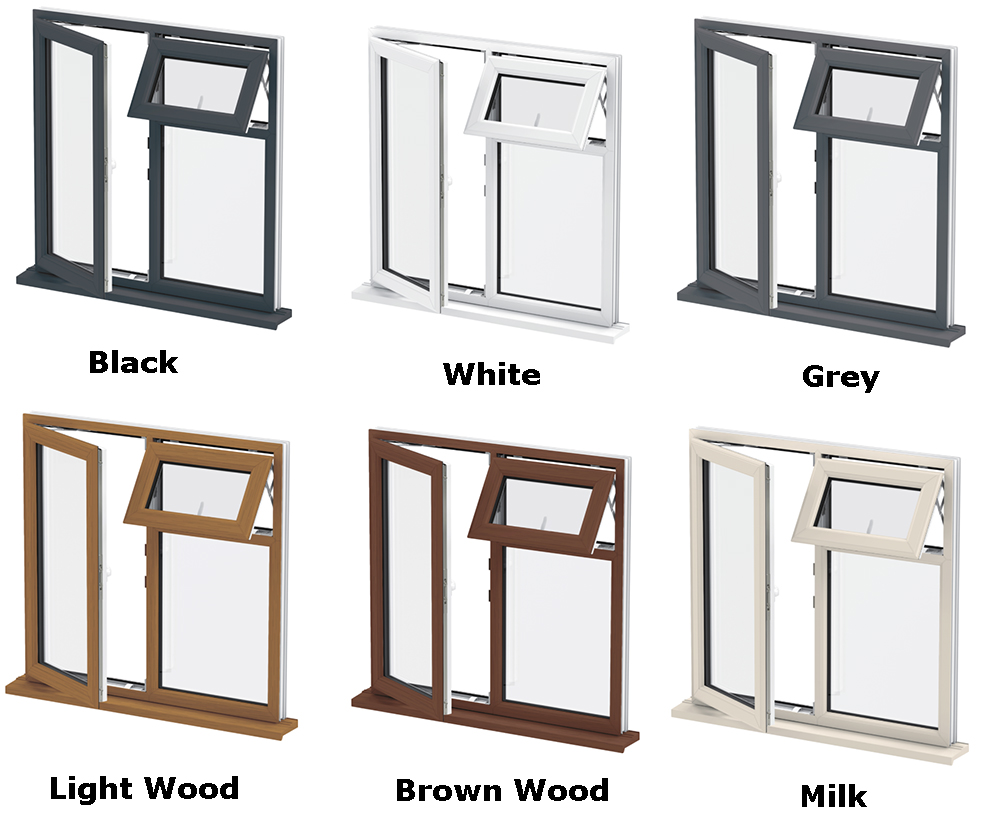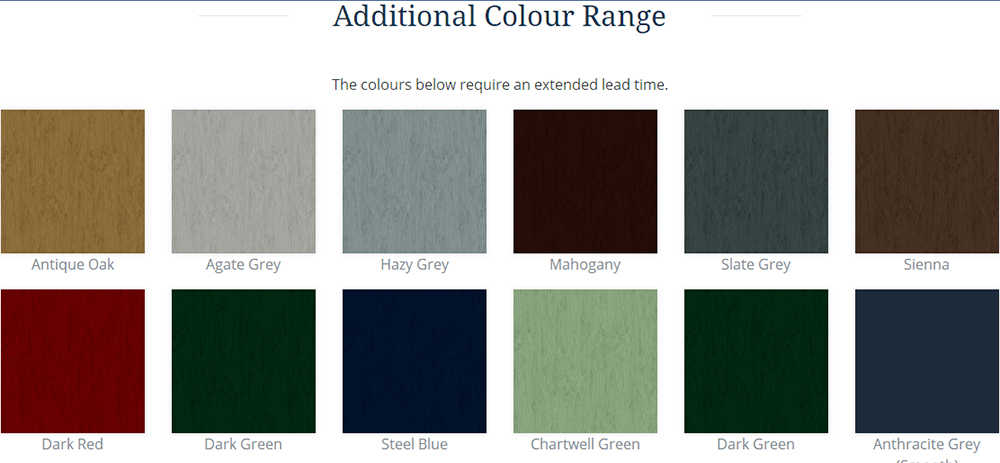 Certification of uPVC Profile
--Lumei UPVC profiles are lead free and all of products are ensured by CE/RoHS/ISO9001 Certification.

--Lumei UPVC profile are 100% raw material 100% recyled materials. Really environmentally friendly
--Lumei UPVC profile have special products have been added, and a sufficient amount of UV absorbers, titanium dioxide, has been added to achieve anti-aging, anti-oxidation and anti-ultraviolet effects.
--The surface of the Lumei UPVC profile product is smooth, it is not easy to accumulate dust, easy to clean.
--Lumei UPVC profile The multi-cavity design structure prevents the heat from being dissipated too quickly, thereby making the heat preservation performance good, and the UPVC material is not easy to be burned due to the addition of the flame retardant material.