Product Description
Jinan Lumei Construction Material Co., Ltd, con su amplio conocimiento y experiencia en la fabricación de polímeros, ha desarrollado líneas de extrusión de perfiles de PVC para puertas y ventanas. Nuestros perfiles fueron diseñados con la posibilidad de utilizar cristal simple o de doble con cámara interior (termopaneles) aumentando así el aislamiento Termo-acústico, obteniendo de esta forma un gran confort en el hogar. Han sido diseñados para ser utilizados a lo largo del todo el país, considerando la diversidad de nuestro clima, siendo una sin duda una excelente alternativa a considerar por su relación calidad costos.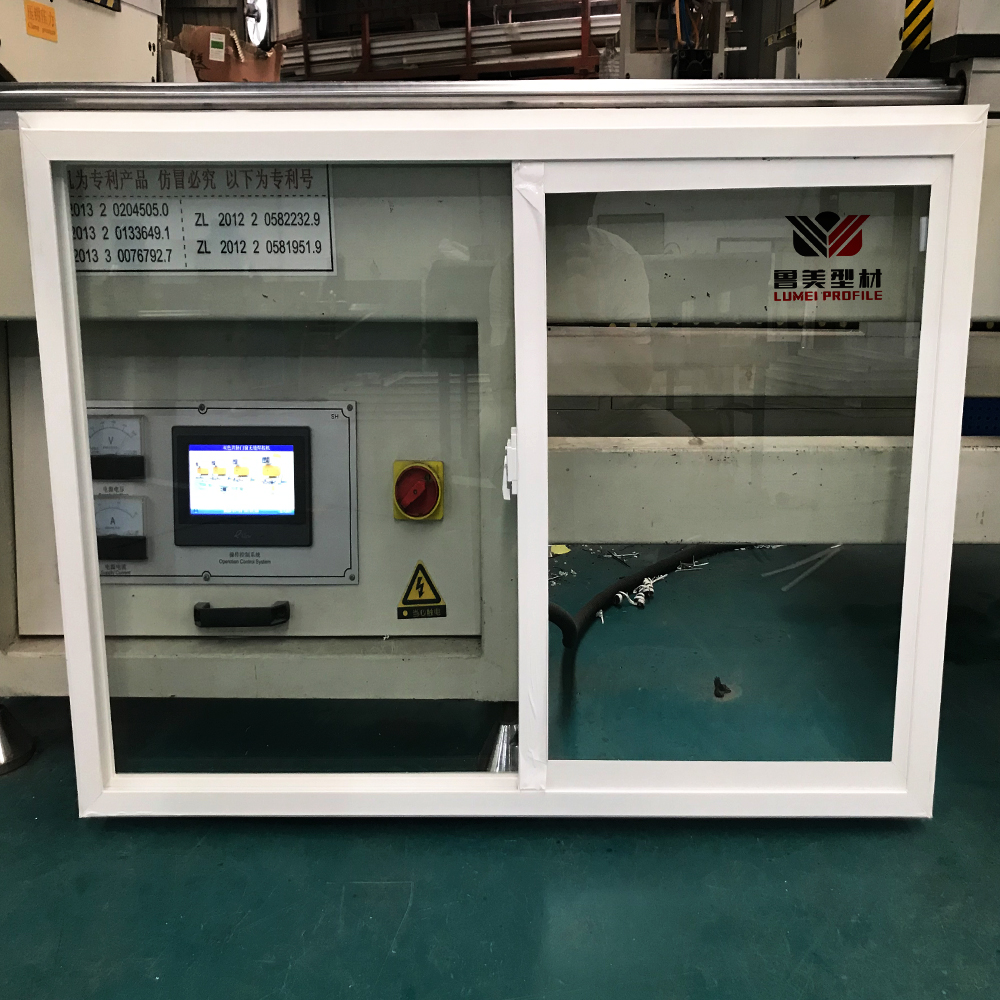 American Line Profile LM5000

Jinan Lumei Construction Material Co., Ltd, with its extensive knowledge and experience in polymer manufacturing, has developed PVC profile extrusion lines for doors and windows. Our profiles were designed with the possibility of using single or double glass with an inner chamber (thermopanels), thus increasing the thermo-acoustic insulation, thus obtaining great comfort at home. They have been designed to be used throughout the country, considering the diversity of our climate, being without a doubt an excellent alternative to consider due to its value for money.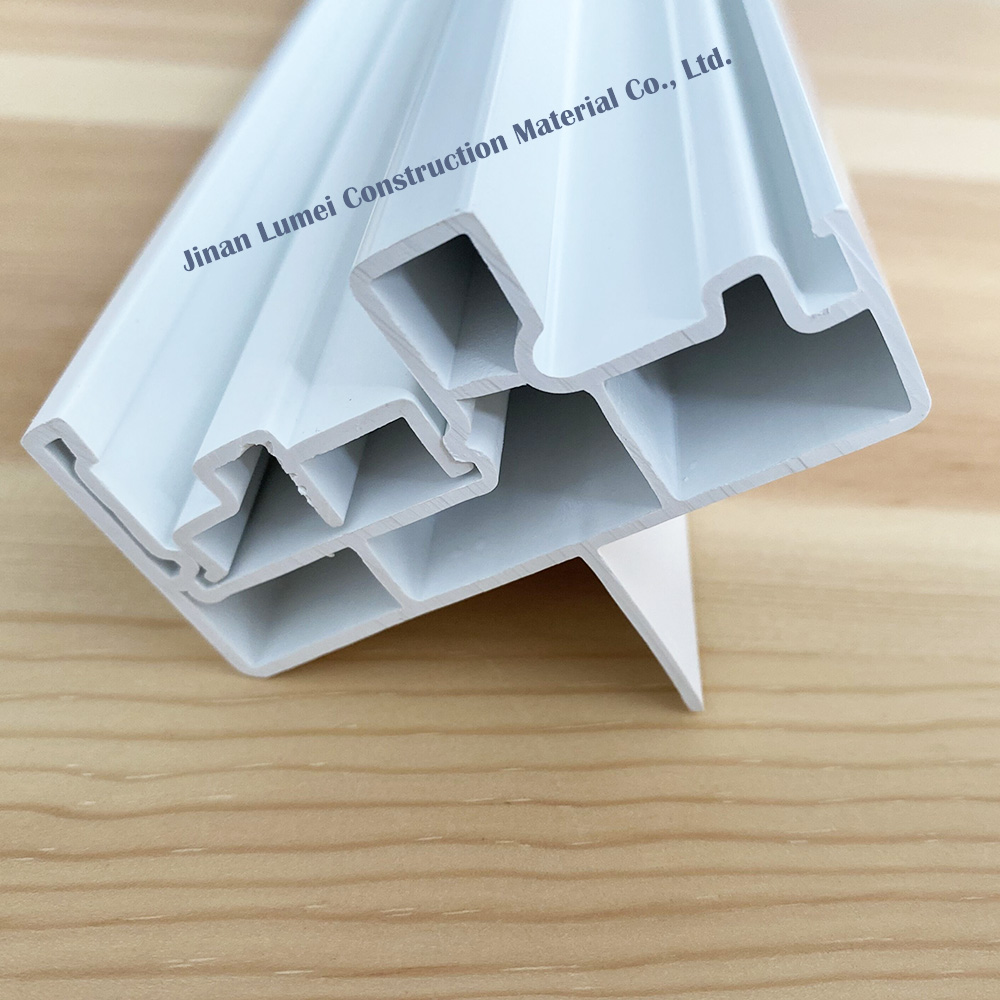 Advantage
Energy saving in heating.
High UV protection: 10 years without yellowing
It improves the quality of life due to its acoustic insulation.
Does not require maintenance.
It is not affected by harmful atmospheric agents (smog).
Suitable for all types of construction: Buildings, Country houses and beach town.
Optimal finishes.
Great fire resistance, fire retardant.
Great resistance to humidity.
Maximum dimensional stability.
Weather resistant.
American Line Profile LM5000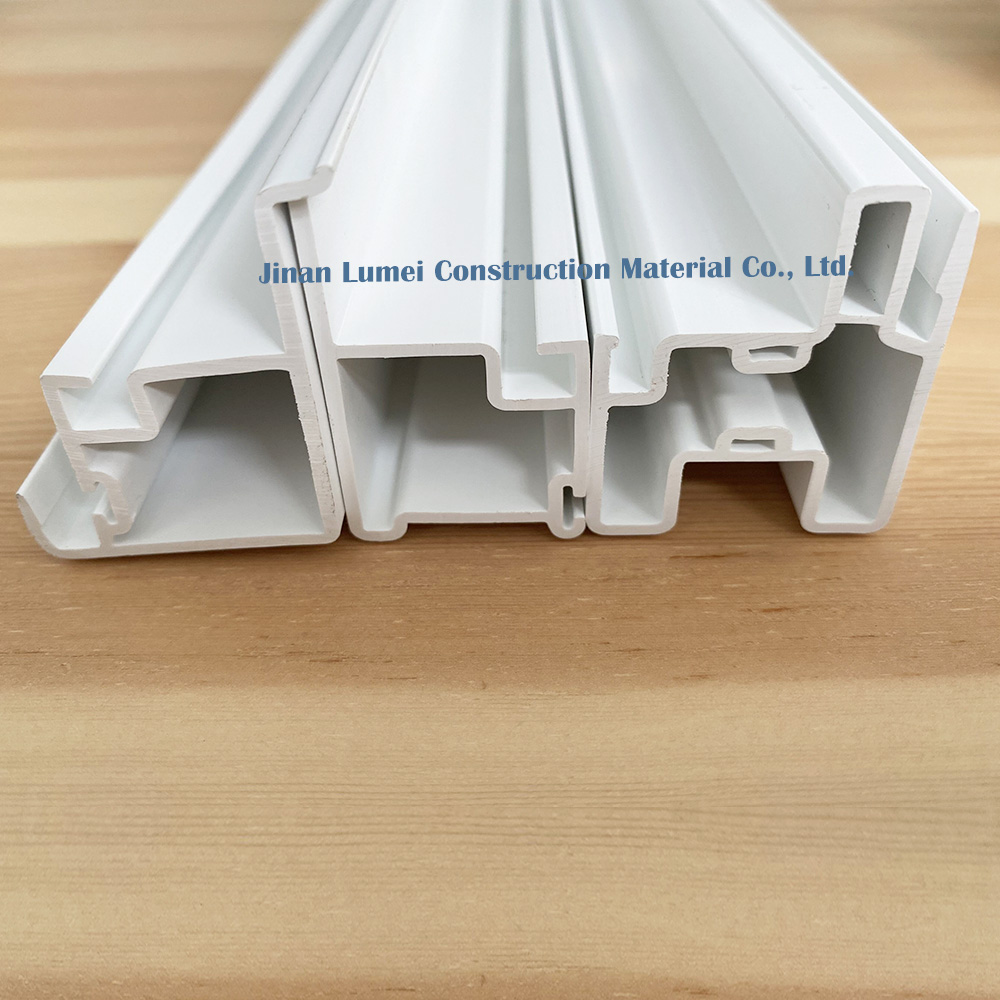 Ventajas
Ahorro de energía en calefacción.
Alta protección UV: 10 años sin coloración amarillenta
Mejora la calidad de vida por su aislamiento acústico.
No requiere mantención.
No le afectan los agentes atmosféricos nocivos (smog).
Apropiadas para todo tipo de construcción: Edificios, Casas de ciudad campo y playa.
Optimas terminaciones.
Gran resistencia al fuego, ignífugo.
Gran resistencia a la humedad.
Máxima estabilidad dimensional.
Resistente a la intemperie.
Linea Americana Perfil LM5000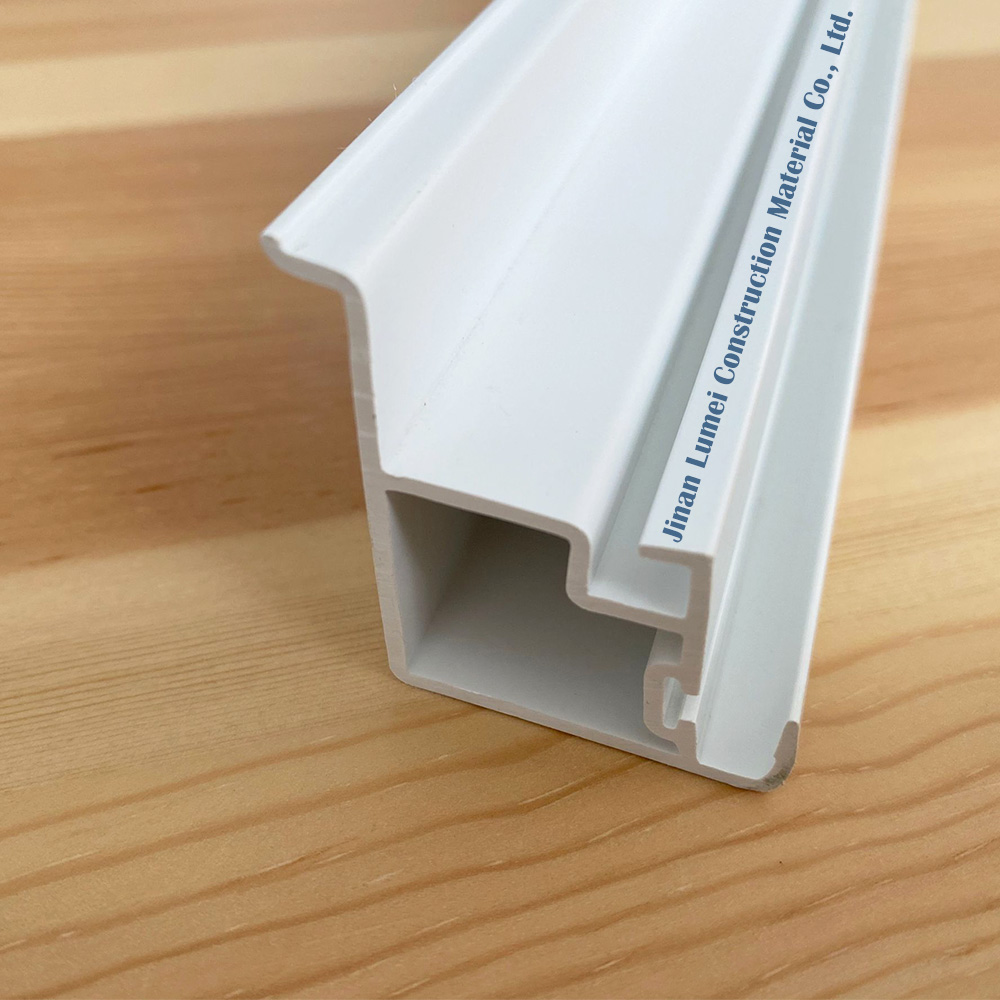 S70 Window series, S80 and 70 Series Windows and Patio Door use Vinyl profiles are both ok for us to customized. Lumei has been in this field for more than 20 years. Our rich experiences, professional formula and labours experts will satisfy you in all aspects.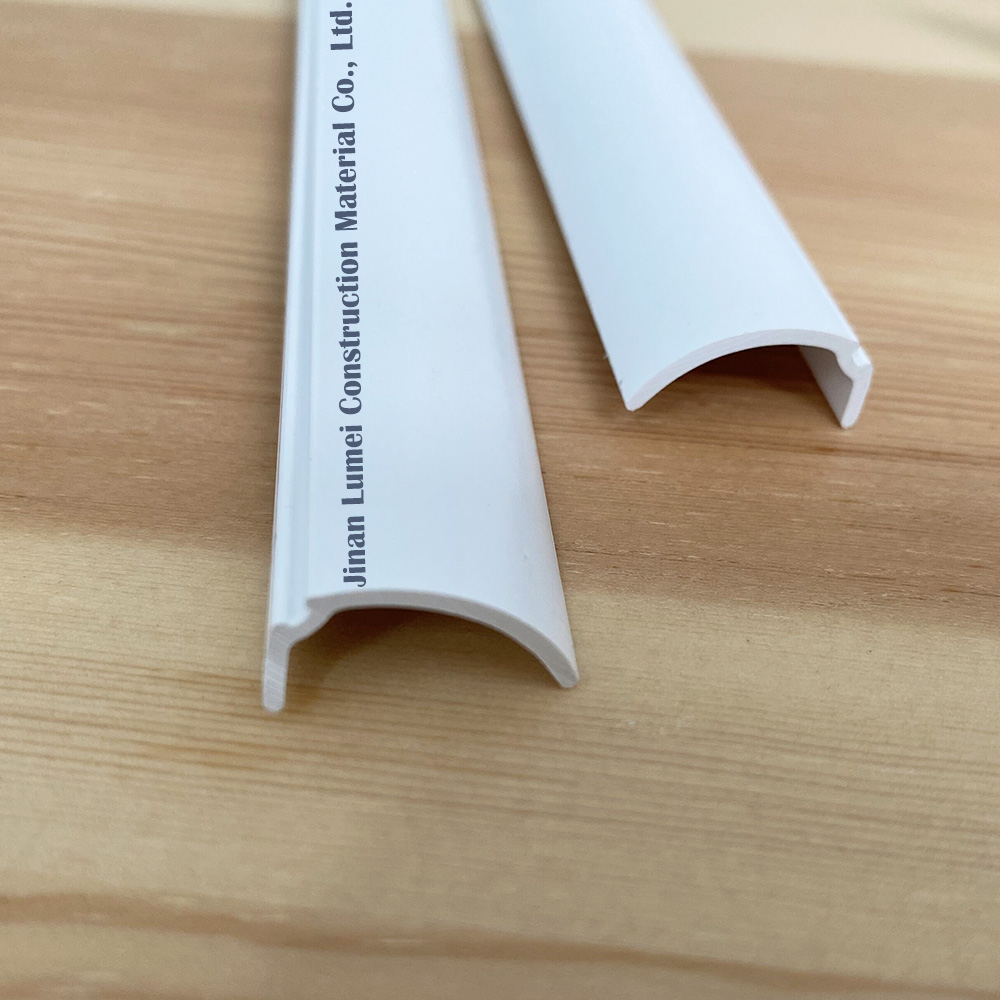 Lumei Construction Material is a leading Chinese custom plastics extrusion company, manufacturing plastic products in rigid, semi-rigid & flexible PVC & uPVC. We specialize in profiles targeted to industries such as office furniture manufacturers, construction, light & refrigeration. At Lumei PVC profiles we produce custom plastic profiles up to 30cm wide, from complicated to simple high volume designs. From design to delivery, our knowledgeable team uses their full-service custom extrusion experience to provide you with plastic profiles that match your exact requirements.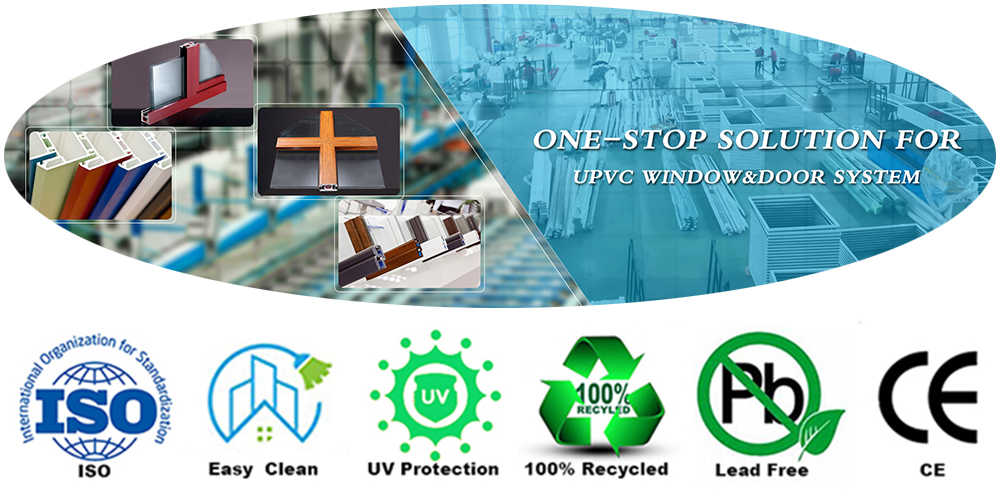 Except PVC Profiles, we also offer final PVC Windows and doors, PVC window Machines, Accessories, Stell reinforcement and other materials for Windows and doors. We are warmly waiting for your inquiries.