Product Description
Lumei's 70mm series of profiles offer the same outstanding quality as the casement window, bow window and bay window in terms of aesthetics and environmental issues. They can complement the design and appearance of other windows in the range by chamfering or engraving system options.
Advance 70 Tilt and Turn Windows are thermally efficient, structurally compatible and visually aesthetic. The two operating features of the window allow for easy cleaning in the fully open position and provide ventilation in the tilted position.
Tilt and turn windows provide more space for larger openings than traditional flat windows and provide better thermal performance through larger glass panes. Tilting and turning windows are also suitable for fire escapes or where there is limited space outside or open danger.
The Advance 70 system can be constructed with internal or external glass tilting and rotating windows for an extremely slim line of sight.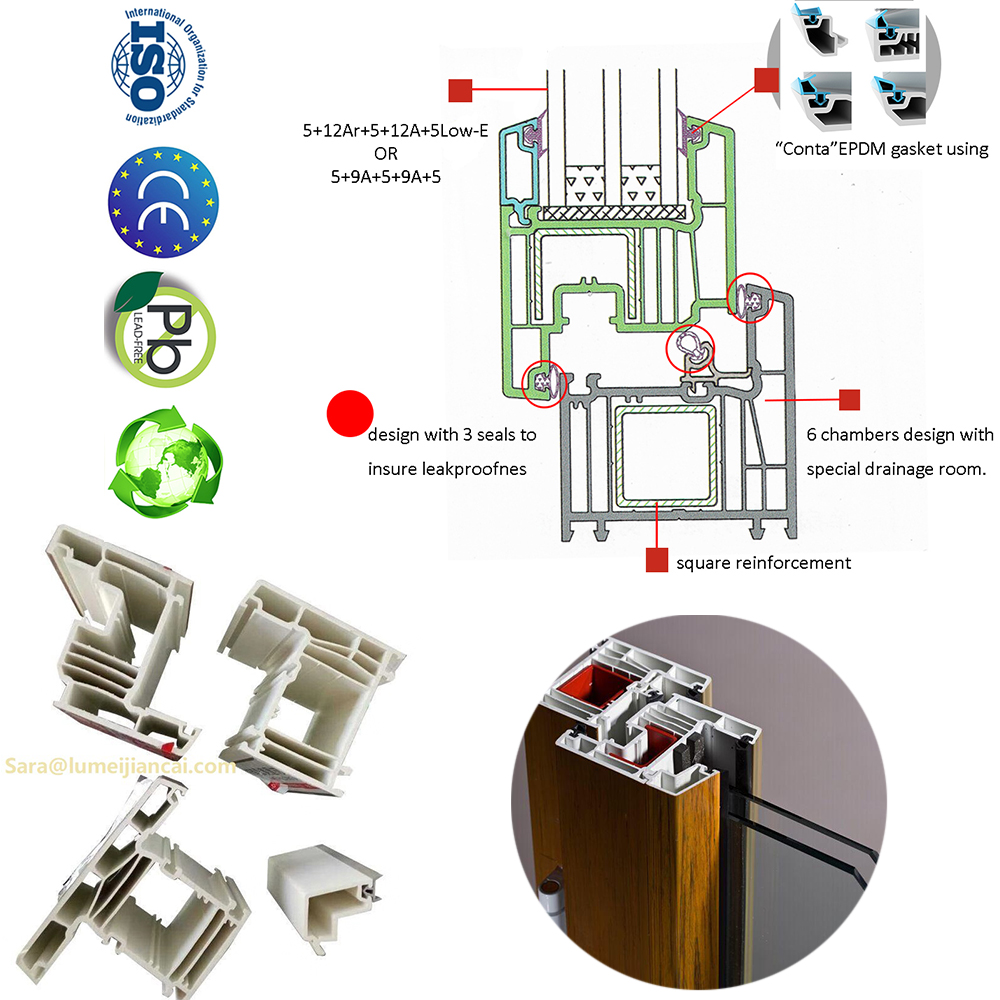 Glass size and match to use:

70mm mullion 70 three glazing bead : 5mm+12+5mm+12+5mm

60 three glazing bead: 5mm+9+5mm+9+5mm

65 double glazing bead: 6mm+12+6mm

70mm double glazing bead: 5mm+12+5mm




color: white white ; brown color with laminated film;black color with black laminated and other laminated rays all can choose for you!


Special Service:
Our factoy also have professional designer to supply best services and products for you! if you have special pvc mould drawings , we can help you produce special mould!
for example: cold room door pvc profile,pvc roofing profile,american style pvc profile and other mold ,if you have any needs of pvc profiles welcome to contact me!